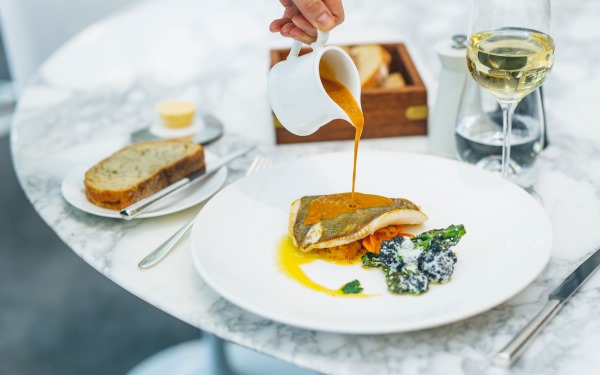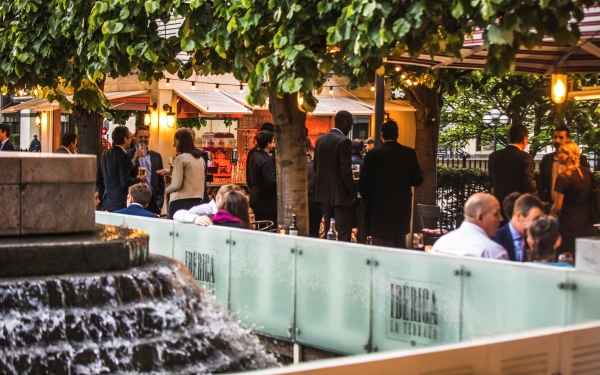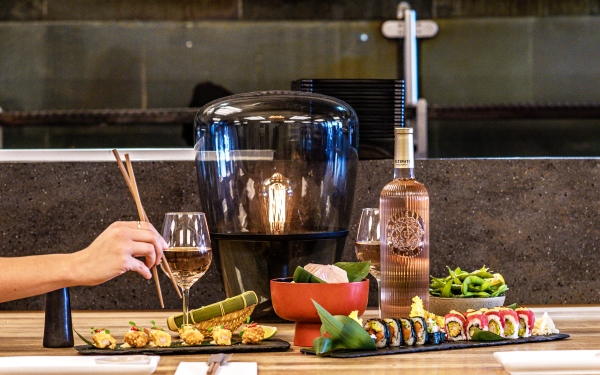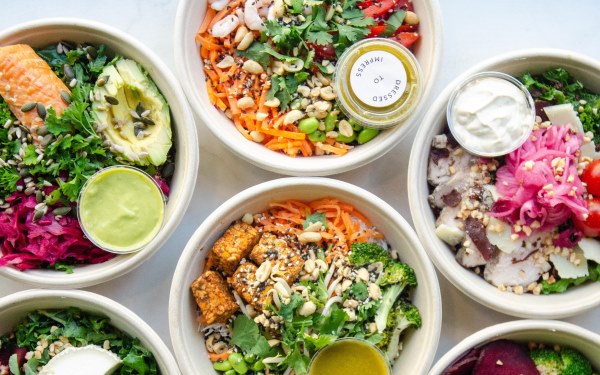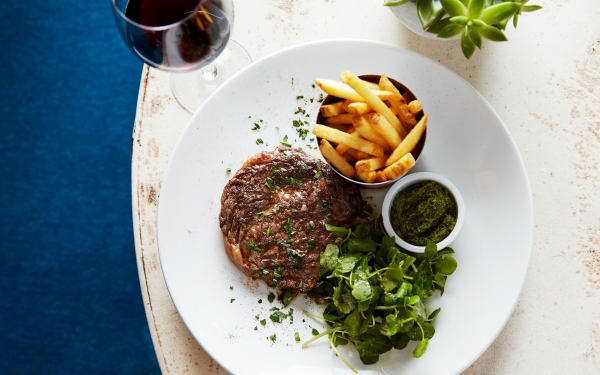 Eating & Drinking
Autumn Eats
If you're looking to eat well this season, find inspiration in Canary Wharf's collection of eclectic restaurants.
16 September 2021
Fun Out with Friends
If you're catching up with friends and want to go somewhere that's as fun and photogenic as it is gastronomically satisfying, book a table at Pergola on the Wharf, boasting floor-to-ceiling windows to nourish its abundant foliage, ferns and vines, panoramic views over Canary Wharf's north dock and an Earth, Land and Sea-themed menu. Just as special is The Ivy in the Park, perfect for breakfast, supper and everything in between thanks to an all-day contemporary British menu. For drinks, there are plenty of options. Head to The Alchemist for astounding molecular mixology, Nicolas Wine Bar for expert recommendations, BrewDog Canary Wharf for the best craft beer or Electric Shuffle for drinks plus shuffleboard. Cheers!
Dinner With A View
Plateau
Your delicious meal at Plateau Restaurant, Bar & Grill comes with the bonus of enviable cityscape views, thanks to its fourth-floor location overlooking Canada Square Park.
Ibérica La Terraza
Socialise, wine and dine outside at Ibérica La Terraza in buzzing Cabot Square, at the centre of which is a beautiful fountain, the best of al fresco.
Boisdale Of Canary Wharf
Whether you're there to enjoy whisky, steak, cigars, world-class music or all of the above, Boisdale's heated terrace has lovely views over Cabot Square.
No.35 Mackenzie Walk
What could be better than an al fresco drink or two on No.35 Mackenzie Walk's south-facing waterside terrace, sharing food with friends and making new memories?
Taste The World
There's no need to go abroad for your favourite international dishes and ingredients – Canary Wharf is home to a wide range of delectable world cuisines. Enjoy the food flavours of Greece at the brilliantly-named Smashing Plates and, from further afield, you can sample authentic Indian at Chai Ki, Chinese at MamaLan and Rice Guys and Japanese food at ROKA and Sticks'n'Sushi. And don't miss chai and coffee specialist Pamban, serving brews both Western and Asian.
Jerk It Out
At Mama's Jerk, the founder's late nan Mama Charlotte developed her top-secret BBQ marinade, bursting with Caribbean flavour, in Jamaica. At Rudie's Jerk Shack, co-founders Michelle and Matin have learnt from the best Jamaican jerk centres everything from butchering to the essential ingredients required for its secret rubs and marinades.
Concious Cuisine
Cojean, home to healthy convenience food, is also a B Corp certified business, committed to balancing 'purpose and profit'. Humble Grape stocks more than 400 sustainable wines from local, organic and biodynamic vineyards, while Ahi Poké by Poke House uses responsibly-sourced seafood for its bowl food and The Vurger Co.'s vegan menu is made from ethicallysourced ingredients. At Veggie Pret, freshly-made unsold food is offered to charity daily and at Urban Greens the packaging is fully recyclable. Bravo.
Visit our Eating & Drinking Directory
You can also read about Cojean – the ideal lunch spot for healthy snacks in Canary Wharf.
Click here to head about Community Champion Awards 2020 in Canary Wharf.