Eating & Drinking
Fast & Fresh: Introducing Cojean
Brand director Marion Flipo explains what makes Cojean is the ideal lunch spot for healthy snacks and feel-good food in Canary Wharf
7 April 2020
Can you explain where the idea for Cojean came from?
Cojean vision can be summed up in 3 words : nourrir (feed), aimer (love) and donner (give). For 18 years Cojean has been committed to bring fresh and healthy food products to its customers and is dedicated to the well-being of its workforce. At Cojean, you can always find tasty food that changes seasonally, with great values and a trusted sourcing, perfect taste and happy staff. In 2011, the Cojean Foundation was born, through which we donate 10% of our profits to charity.
What makes Canary Wharf an ideal destination for Cojean?
We provide healthy, fast food that has no competition – Canary Wharf customers will recognise the values of our brand and the new location will help feed hungry commuters and anyone who needs a nutritious meal on the go.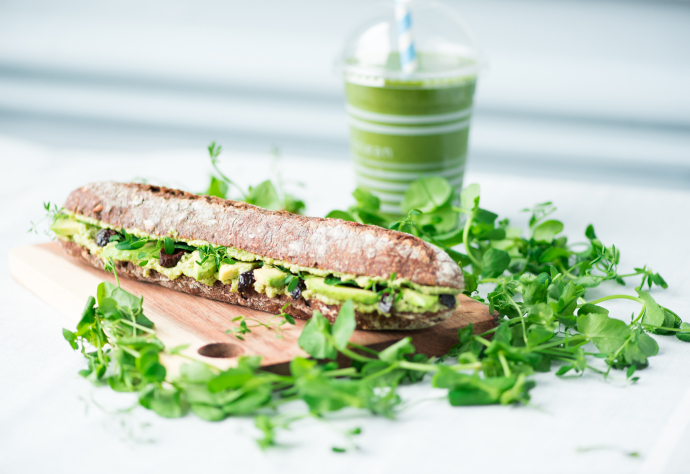 How will this new opening differ from your other Cojean branches?
Why should we make it different? We've got a formula that works – focus daily on the client, the products and the service, perfecting the experience as a whole. That said, we have adapted the range for the UK market, with more local dressings and recipes.
What are your personal favorite things on the menu?
The organic juices made to order, either squeezed or mixed with nothing added are a must at Cojean. My favorite is the Secret Garden made with apple, banana, kiwi and strawberry. I love the new spring quinoa salad, with courgette, grilled almonds and a hint of mint that makes it so fresh and tasty! I'm so excited for the açaï bowl, which is mixed to order to preserve all the benefits of the superfood berries.
What's next for Cojean?
Londoners seem to like us a lot – so we'll be expanding around the city, developing our recipes and pursuing seasonal, tasty ingredients. We can't wait for the Canary Wharf opening, too!
Cojean at Canary Wharf
* Text courtesy of Canary Wharf Magazine 
* Text as originally appeared in Canary Wharf Magazine 
You can also read about Squash Classic 2020 here.