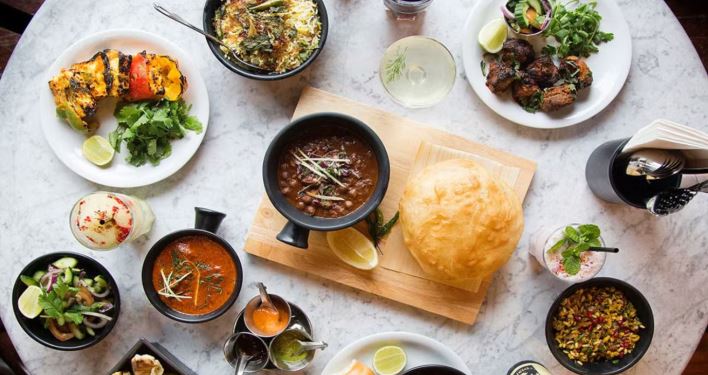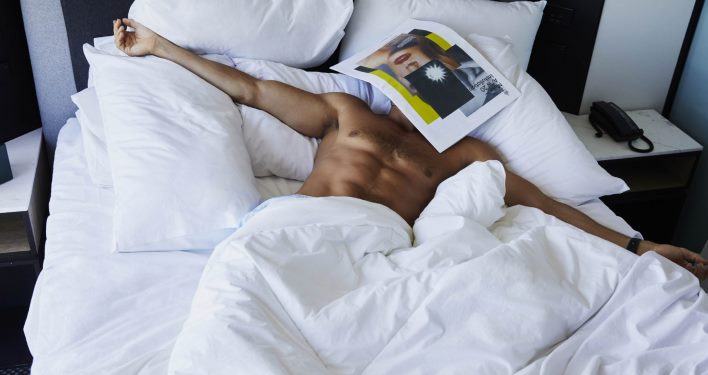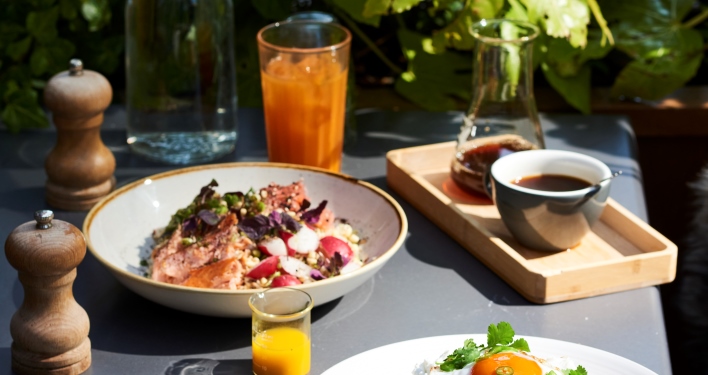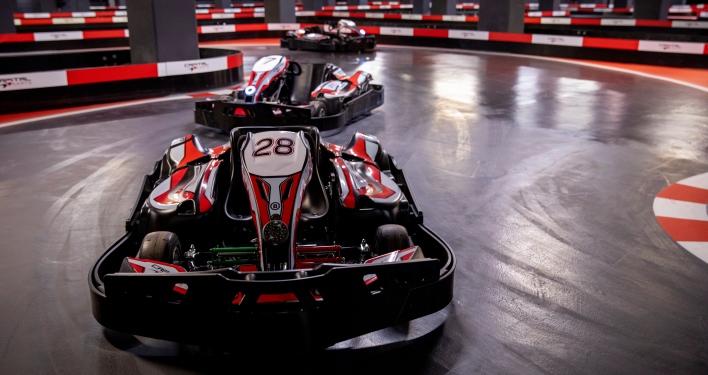 Eating & Drinking
New to the Wharf
Bringing you the very latest openings from restaurants to experiences and shops to services
5 November 2022
Food and Drink
The Cocktail Club, formerly known as London Cocktail Club, has chosen Canary Wharf as the destination for their 17th site, their 11th in the capital.  The bar will have a capacity of 100 and a sizeable terrace. It will also host the 'World's Hottest Happy Hour' every day, offering 2-4-1 on every drink 4-7pm. Now open in Cabot Square.
Dishoom serves a lovingly curated menu of Bombay comfort food and award-winning drinks in beautiful restaurants, each with a unique story. Everything Dishoom does shares its love for Bombay's culture, heritage and people, and everyone is welcomed with warmth. The new 8800 sq ft restaurant in Wood Wharf will seat 355 across a double-height restaurant, bar and terrace, overlooking the water.  Now open at 13 Water Street.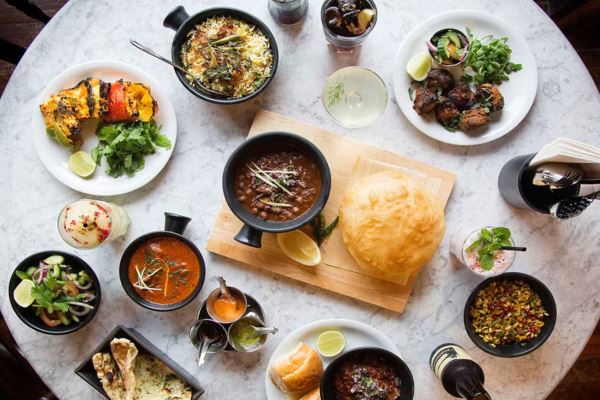 Dishoom, coming soon
It's official! Fairgame is now open in Canary Wharf. A place for food and entertainment, Fairgame will not only be London's most exciting fun & games destination but also the 'go to place' to refuel. Whether you are a Dos Mas Tacos, Burger & Beyond or Rudy's Napolitan Pizza lover – this is the right place for you.
A Californian inspired all day dining eatery has arrived in Wood Wharf, located in the new Tribe hotel. Let the flavours of this warm & welcoming place take you on a journey to the coast, or simply grab a cup of coffee that adds more sunshine to your day. You'll be saying 'Feels Like June' every month of the year.
M Restaurants is a gastro playground with a heady mix of modern international grill, bar, wine tasting room and members' club. Food is cooked with coal, wood, smoke and ice to indulge the senses and is both seasonal and international, bringing authentic tastes and smells from around the world to your plate and glass.
Patty&Bun lives up to it its name – it is all about no nonsense, fresh, honest, tasty burgers… with some cracking sidekicks too. Using premium ingredients with no fuss attached, expect quality, freshness and simplicity from this burger joint. Now open at 15 Park Drive.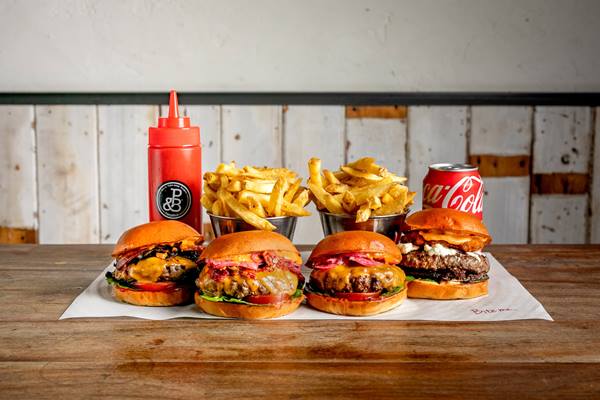 Patty&Bun, 15 Park Drive
Born in London, although considered a wonderful culinary city, founder Nick Philpot was bored of bland staples and flavourless chains; he craved a takeaway option that didn't compromise on excitement. And so, after years of pop-ups and thousands of test kitchen hours, the team is opening its third Yolk – this time in Cabot Place. The outpost serves specialty coffee, next-level sandwiches, perfectly poached egg pots and more; it's fine fast food at its very best. Now open in Cabot Place.
At Zizzi we're all about delicious Italian food with a twist to surprise and delight all tastes, because good food does more than fill you up, it brings people together. Our menu is bursting with exciting Zizzi dishes, from Rustica Pizzas and mouth-watering Pasta, to adventurous salads and indulgent desserts. We do things a bit differently here… By doing it the Zizzi way, we always add a little twist to the classics to keep the Great Times rolling. Now open in Cabot Place.
Shops and Services
A specialist of technical watches, Breitling has played a crucial role in the development of the wrist chronograph. Now open in Canada Place.
Bringing indoor karting to Canary Wharf, you can reach speeds of up to 45mph on Capital Karts' circuit, where the next-generation electric karts provide instant torque around the super smooth track. With a course length of over 750 metres, race with up to 20 drivers on the fast and flowing circuit for the ultimate go karting experience for both novices and experienced drivers.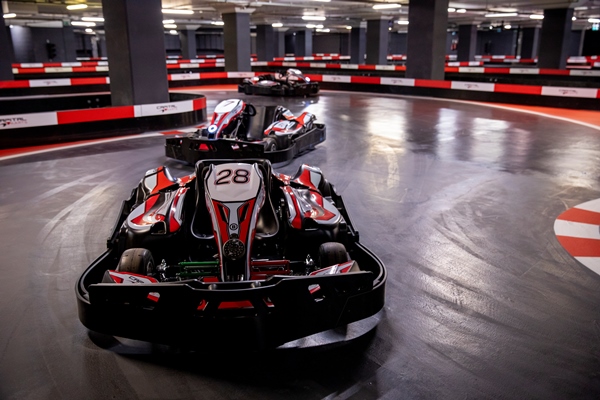 Capital Karts in Cabot Place
A purpose-built sports and leisure centre in Canary Wharf equipped with a state of the art Sports England designed sports hall, gym fitness room, training suite and so much more.  In2Sports, it's east London's new way to play. Now open in Harbord Square.
Founded in New York City in 2004, Malin + Goetz combines trusted natural ingredients with advanced technology to create head-to-toe skincare, fragrance and candles for modern lifestyles. Guided by the philosophy of less, but better, all of its products are cruelty-free, and designed for every skin type and gender.
Innovative watchmaking is the cornerstone of OMEGA's heritage but it is inspired by sports timekeeping, our conquests of space, our advocacy on behalf of worthy organisations and, of course, our enviable role in support of the world's favourite spy. Now open in Canada Place.
Tian Tian Market is an Asian supermarket bringing modern East and Southeast Asian culture to those living in London in the format of a one-stop-shop. Committed to providing a wide range of premium, niche groceries as well as traditional and trending street food, it has a strong focus on the customer journey by providing an immersive shopping experience, with a selection of more than 10,000 products, as well as exciting sake, soju, and food tasting events.  Now open in Canada Place.
Tribe Canary Wharf offers the modern traveller an original, exciting and carefully curated hotel and space that focuses on style rather than price, making it a leader in the design-led affordable luxury sector. Designed to meet the needs of both entrepreneurs and wanderers alike, the brand has a laid-back feeling of a trendy urban hub, creative workspaces and the relaxation of home.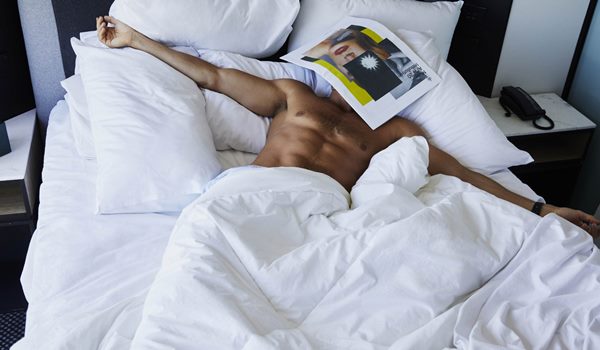 Tribe Hotel, now open Canary Wharf
Coming soon to Canary Wharf, Wood Wharf Kindergarten will provide outstanding childcare for children aged three months to four years old. It has a vision to provide inquisitive-based learning and language development throughout the early years' curriculum.