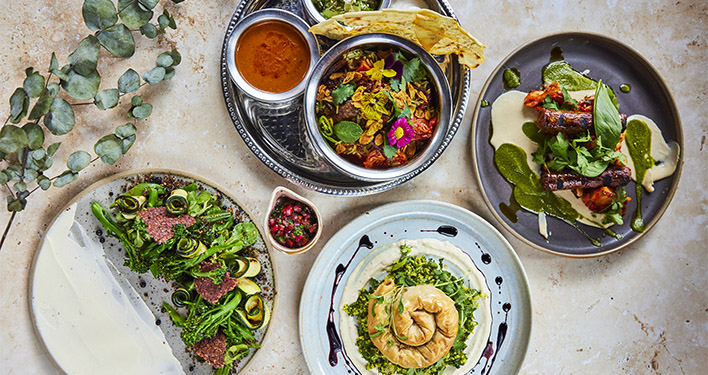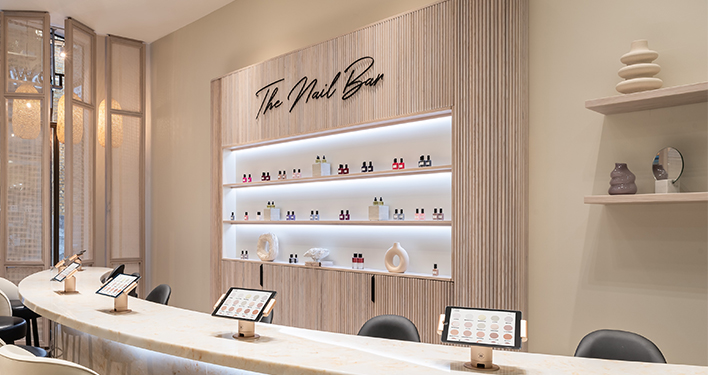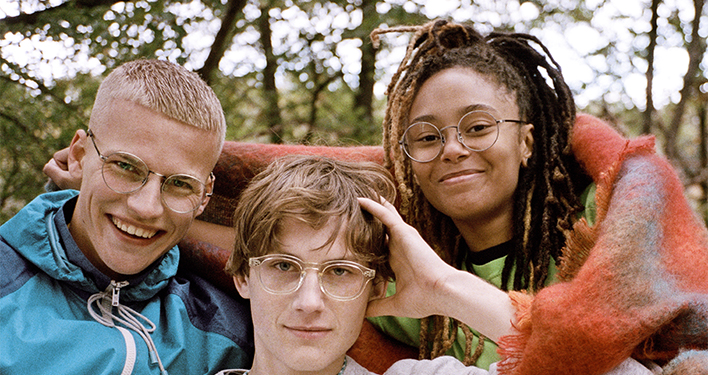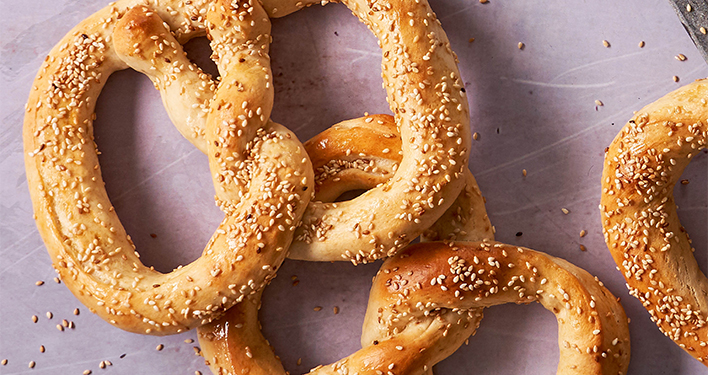 Eating & Drinking
New to the Wharf
Bringing you the very latest openings from restaurants to experiences and shops to services
26 August 2023
Food & Drink
Inspired by the original chophouses that sprang up across London in the 18th century, Blacklock champions premium chops, steaks, lunch-break-friendly bites and cocktails aplenty – with its meat all directly sourced from Cornwall and a waste-reducing Pip to Peel philosophy in place. This award-winning chophouse has found its new home in a disused warehouse which in a former life provided local police with holding cells; on the same site, under the train tracks of North Dock, Blacklock promises 'good times matched with good deeds'. Now open in Frobisher Passage.
Now open in Canada Place, Blank Street launched their first store, a tiny coffee cart nestled in the garden of a Brooklyn diner in August 2020.
Fresh-out-of-the-oven focaccia bread filled with the finest ingredients. Made daily. Mouthwatering. Quintessentially Italian. Now open in Canada Place.
Hand-rolled croissant buns baked fresh throughout the day. Now open in Cabot Place.
Italian by heart, generous by nature, Coco di Mama serves up fresh, fast Italian to go. Find them in One Canada Square.
This new local restaurant is the brainchild of the same man who founded the popular Macellaio RC Italian restaurants; at Fish Game, Roberto Costa promises a similarly high-quality menu that showcases the most seasonal, sustainable ingredients and only the best British game and fish – hence the name – cooked over fire and charcoal. Diners can enjoy sipping the famous Mexican spirit at Fish Game's very own tequila bar, and wine made by small artisan producers. The restaurant itself, populated by carefully-curated vintage and reused furniture, will feature a charcoal grill and octopus wood carvings, as well as a private dining room. Now open at 14 Water Street.
Now open in Canada Place, Fuwa Fuwa, the UK's first Japanese souffle pancakes concept are handcrafted to order using a special secret recipe and finest ingredients to ensure the pancakes are always fresh, warm and super fluffy.
Indulge your senses in an explosion of flavours as we present you with a menu inspired by the rich tapestry of Indian street cuisine. From sizzling chaats to mouthwatering kebabs, our skilled chefs masterfully craft each dish using fresh finest ingredients and traditional spices, ensuring an authentic gastronomic experience that will leave you craving more. Indi-Go is now open in Wharf Kitchen in Jubilee Place.
The plant-based movement across London is picking up pace and Mallow's dishes are sustainable, local sourcing, minimal waste and veggie creations that are as beautifully presented and flavoursome as they are inventive. It is being brought to Canary Wharf by the team behind Mildreds, to the delight of local vegans and vegetarians already aware of its unique plant-based dishes. With its atmospheric split-level layout and year-round terrace, designed with references to Mallow's Borough Market site, is this one of the best restaurants in Canary Wharf? We'd say so, but you can find out for yourself. Now open at 10 Park Drive.
Now open in Canada Place, Mr Pretzels have been baking delicious hand-rolled pretzels since 1994, when they opened their first outlet in Puerto Rico. Using only the finest quality, natural ingredients, their pretzel dough is prepared on the spot, so freshness and taste are guaranteed.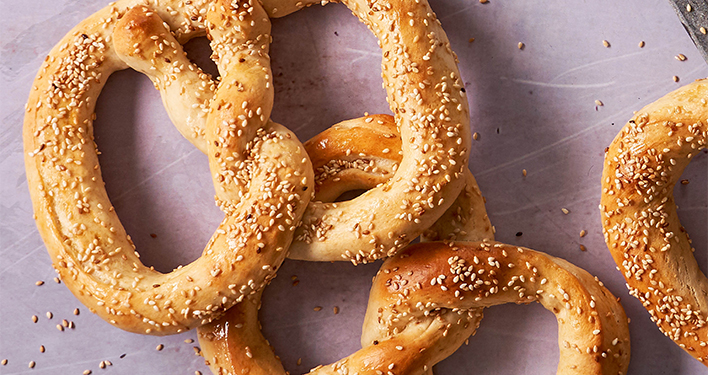 Groceries are a life essential so Morrisons Daily is a most welcome and convenient addition to its new neighbourhood. Stop by for everything from healthy breakfasts to have at work and snacks for the day to ingredients for your supper. It's open late for any last-minute grocery needs plus there's an on-site bakery and Pret Coffee To Go. Now open at 75 Harbord Square.
The freshest seafood served waterside, with views of the river, cityscape and beyond? Now you're talking. It's run by one family with a serious passion for seafood; Mustafa Topkaya is proud to lead the kitchen together with his children Jamie and Felicity. This restaurant is the ideal place if you and your dining companions appreciate the best seasonal seafood; Oysteria serves everything from oysters – of course – and octopus to perfectly cooked squid, scallops, sole and more. Now open at 40 Bank Street.
The name Pho is synonymous with 100 per cent authentic, fresh and absolutely delicious Vietnamese street food, all made in-house. If you haven't yet tried its signature dish – steaming, aromatic noodle soup – now's the time. More than a quarter of the main menu is vegan, and there's a great kids' menu too. Now open in Jubilee Place.
Now open at 9 Park Drive, Qube East's bar and lounge is a brand-new epicentre for creatives across East London. The venue offers weekly events, in-house DJs and stylish interiors with an emphasis on connecting creators across all disciplines. 
Now open in Crossrail Place, Subway serves fresh subs, sandwiches, salads and more, with an abundant range of options via their Create Your Own range and the New Series Range.
Shops & Services
This cult Aussie brand is known not just for its distinctive bottles, sought-after scents and ethically-sourced formulations; it also takes care to choose new locations where they can add 'something of merit'. So the Aesop design team researched Canary Wharf's history as one of the busiest docks in the world while also taking into account its current significance as a hub for London's banking and financial services: the result, a store that is an assemblage of items from across Europe, housed within a chestnut brown container and creating a warm, enveloping ambiance. So give Aesop a warm welcome and explore its skin, hair and body care products, right here in Canary Wharf. Now open in Cabot Place.
This great value eyewear brand, stocking hand-crafted specs and sunglasses for men and women, is transparent in more ways than one; its ethos is to show customers everything – right down to the true cost of every product they make. And every time someone buys a pair of its glasses, Bloobloom donates a pair to someone in need. Now open in to Canada Place.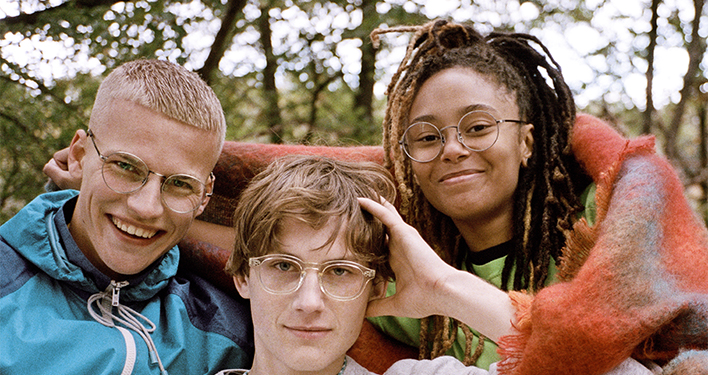 This renowned Italian men's fashion label places great importance on the fabrics and materials used for its clothing, accessories and shoes across activewear, formal and 'easy formal' categories; they must be of the highest quality and preferably organic, recycled or certified, so you'll look as good as you feel. Coming soon to Canada Place.
Canary Wharf has partnered with Circle Collective, a social enterprise which helps young people in East London to find permanent work and make positive changes in their lives. The store, in the heart of the lively Canary Wharf shopping centre Jubilee Place, stocks on-trend unisex skate and streetwear from the likes of Dickies, FILA, Kickers and more, plus premium vintage clothing. It is also used for training young people who have been welcomed into the Circle Community. Now open in Jubilee Place.
This new experiential art hub showcases story-based digital art never seen before in the UK. Illusionaries launched with the premiere of Memories of a Dead Poet, an immersive, stimulating 40-minute audio-visual experience. Featuring three galleries and a network of tunnels, this captivating journey, enhanced by a mesmerising combination of light, sound and movement, challenges reality and illusion. Tickets for the three-month run are on sale at www.illusionaries.com. Now open in Crossrail Place.
In 2007 we created exceptional Danish liquorice, and today we continue our journey of creating surprising combinations and sensorial taste experiences with liquorice as our core. The ambition has remained the same: To inspire people around the world and spread our love for this unique Nordic flavour. Now open inn Cabot Place.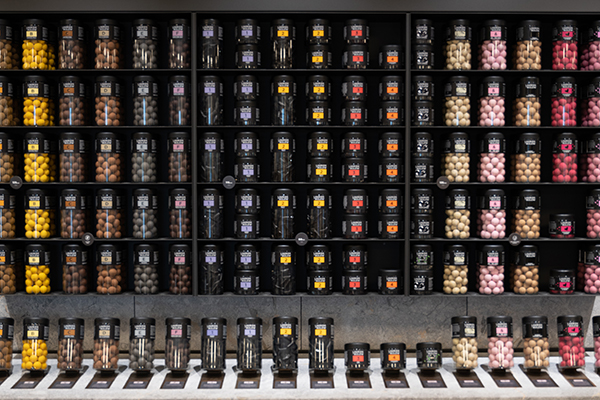 Whether you already love padel or are new to this dynamic, compelling racquet sport that combines elements of tennis and squash, you'll want to visit Padium, the most premium padel club in the UK. Its huge space is home to eight state-of-the-art pay-and-play courts (seven indoor and one outdoor) plus on-site locker rooms and a smoothie bar. It's definitely worth trying this new sport if you haven't before, especially on such a superb site; will the 'golden point' be yours?! Now open in Bank Street Park.
The ideal, fully-kitted-out destination for local video gamers; enjoy all your favourite Nintendo and Playstation 5 games in high-tech, high-spec booths, fuelling your concentration with cocktails, drinks and food from Platform's menus. It also hosts a Bottomless Brunch on Sundays and non-gamers are most welcome to pop in for lunch or for a bite to eat while working remotely. Now open in Crossrail Place.
Visit Randox Health to find out how you can protect the health of your future self, thanks to its personalised private programmes; these deliver unrivalled insights on current health and future risks. The expert team is located right in the centre of Canary Wharf, so convenient that there's no excuse to put off addressing that health niggle or worry any longer. Randox can provide insights into up to 150 data points to help you to understand your health better and there's also in-clinic testing available in the areas of sexual, hormonal, female, digestive and genetic health. Now open in Cabot Place.
For luxury handbags and shoes which have timeless appeal and enduring quality, it has to be Russell & Bromley and we're delighted that the brand has found a new home with us in East London. With nearly 150 years of expertise behind them, it's a brand that's synonymous with craftsmanship, style and accessories that stand the test of time. Shoe shopping is just so much better in person so pop in to Russell & Bromley's new light and bright store, get comfy on one of its velvet sofas as you try on summer's must-haves and take inspiration from the videos of the latest collection on its floor-to-ceiling screen. Now open in Canada Place.
If impeccable talons are your thing, then Townhouse is the place for you. We are welcoming the UK's most premium salon brand; expect an elevated nail experience, with flawless service and industry-leading standards, in elegant surroundings. Nail art is a specialty here and Townhouse is proud to offer the industry's first gel manicure guarantee: purchase a gel manicure and if you experience any issues, for any reason over the following seven days, they will fix it for free. Now open in Jubilee Place.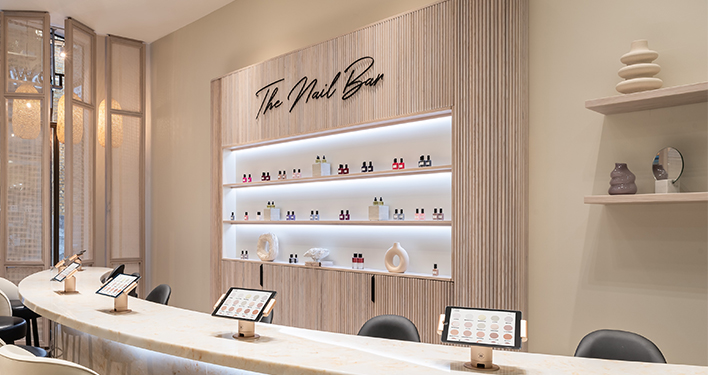 Another most welcome addition for the local community and Wood Wharf Health Centre is taking registrations for NHS patients; this new branch of the existing Island Medical Centre provides the full range of NHS GP services. Register now and benefit from face-to-face, phone and digital eConsult consultations, as well as high clinical standards in this brand-new facility. It's open every weekday and also on Saturday mornings. Now open at 75 Harbord Square.
This new nursery for children from three months to four years old champions a holistic approach to childcare, with a focus on the nurture of mind, body and planet. The safe and comfortable setting has a beautiful, calm, neutral design, there's a daily menu that parents themselves will envy, and the team offers extended hours, from 7am to 7pm, for those who need them. Now open at 8 Park Drive.