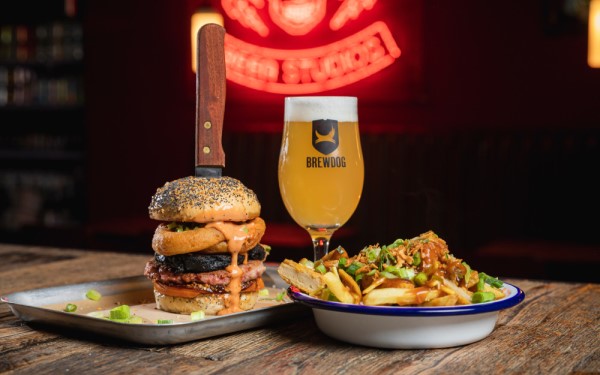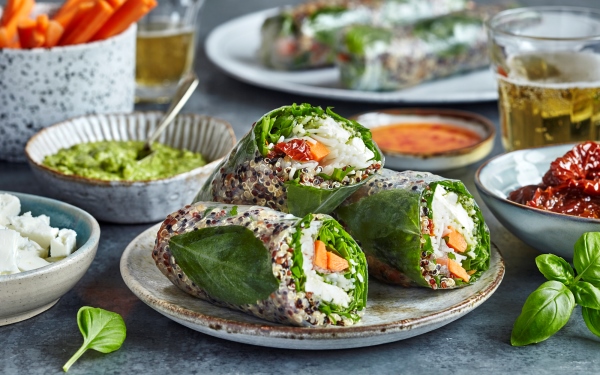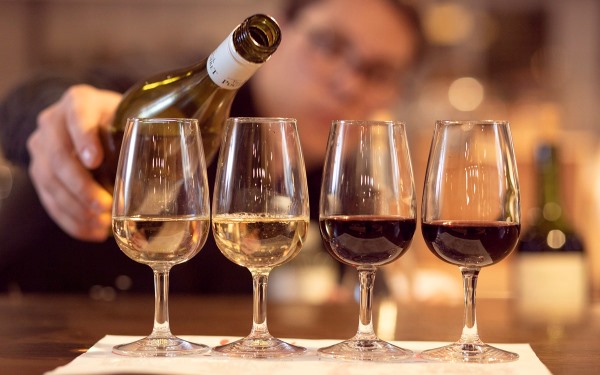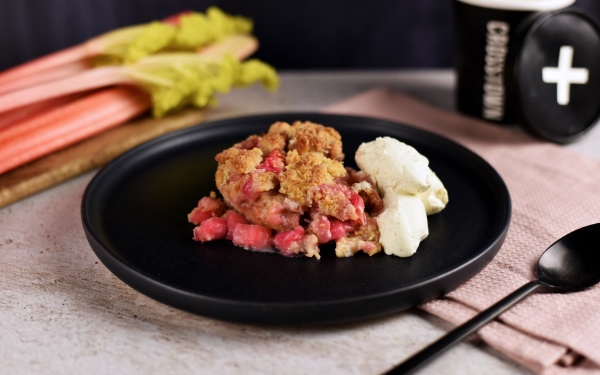 Eating & Drinking
Where to Eat at Canary Wharf This Veganuary
Check out the restaurants at Canary Wharf that offer an abundance of plant-based options.
13 January 2022
Bird, Wharf Kitchen, Jubilee Place
Vegans don't have to miss out on burgers. In fact, many plant-based versions rival their traditional equivalent. Bird at Wharf Kitchen has two mouthwatering offerings: The Vegan Falafel Burger or The No Chick'n Cauli Burger, both of which can be savoured alongside Naked Fries. Finish with a Vegan Caramel Biscuit Cake or a Vegan New York Fruits of the Forest Cheesecake.
BrewDog, Churchill Place
Ever ripping up the rulebook, Brewdog is out to prove that January doesn't have to be all virtuousness and parsimony. Get involved in its Vegan All Stars promotion at its Churchill Place outpost – simply quote "I'm a Vegan All Star" when ordering to get 2-for-1 on all vegan and veggie main dishes. What could be better than that? Washing it down with free refills of its alcohol-free pints throughout the month, that's what.
Chai Ki, Crossrail Place
Chai Ki has a selection of vegan dishes on its menu – get a taste of India thanks to its Bombay Bhel and Schezwan Aloo chatpattas and chaats, its Sigri Aubergine dish or Jackfruit Biryani. Meanwhile its Dakshini Platter is ideal if you're not sure what to order.
Chipotle, Jubilee Place
You can't beat a burrito – after all, it's a fully balanced meal contained in a wrap. Take your pick of fillings at Chipotle, which also serves customisable vegan dishes and salad bowls, while you can top any of the dishes with fresh guacamole for a cool and healthy taste, and to get extra fruit – yes, avocado is a fruit! – into your diet.
It's no surprise that the brand was born on the belief that there is a connection between how food is raised and prepared, and how it tastes, with the chefs using classic culinary skills to prepare and cook real food fresh in the restaurant every day.
Cojean, Cabot Place
With an ever-changing seasonal menu, Cojean's philosophy is 'fast good' food. Championing healthy and nutritious convenience food, it offers a range of organic and sustainably sourced coffee, breakfast, lunch and weekly specials as well as juices made-to-order. Just some of its many vegan options include vegetable gyoza miso soup, heritage vegetable and sage crumble and avocado toast. 
Crussh, Jubilee Place & One Canada Square
Perhaps best known for its freshly pressed raw fruit and vegetable juices, smoothies and health shots, Crussh also has an extensive vegan menu – think hotpots, salads, soups, sandwiches, bagels, wraps and sweet treats.
Farmer J, Canada Place & Jubilee Place
Putting its best 'vegetable foot forward' Farmer J's Fieldtrays are filled with goodness. Simply pick a base, a main, two sides and a sauce, and with plant-based options including Farmer's Grains, Lime Leaf Tofu Curry, Whole Roasted Cauliflower, Roasted Sweet Potato, Kale Miso Slaw and Walnut, Pumpkin and Greens, what's not to love?
Gallio, Atrium Kitchen, Cabot Place
Celebrating the feel-good tastes and feelings of the Mediterranean, Gallio's menu is bursting with flavour thanks to its colourful and fresh dishes inspired by this part of the world. And there's plenty of goodness too as its items can be adapted to be suitable for Veganuary, with vegan cheeses and dressings for salads and sides.
Humble Grape, Mackenzie Walk
Situated on a waterside terrace, independent wine bar, shop and restaurant Humble Grape is showcasing its vegan wines this Veganuary, including its Tempranillo/Petit Verdot and Riesling wines, while its Mea Sipon makes a great alternative to Prosecco. Drink-in, or buy a bottle or two from its online wine shop.
Ibérica, Cabot Square
While tapas is closely associated with meat and cheese, Ibérica is serving up some special plates during January, allowing vegans – both regular and temporary – a chance to savour Andalucían delicacies such as crispy aubergine and ajoblanco with artichoke and grapes. Plus discover the best vintage to wash these down with by attending its online vegan wine tasting event on 21 January; click here for more information and booking details.
Island Poké, Crossrail Place
Dreaming of warmer climes this winter? Let Island Poké transport you to Hawaii. Pick from its House Bowls or build your own – there are thousands of different combinations you can choose from.
Le Pain Quotidien, Jubilee Place
Its rustic interiors match its organic farm food roots at Le Pain Quotidien. It boasts a menu that's packed with vegan dishes – from vegan pastries including croissants, pain au raisins, cinnamon swirls and blueberry muffins, to plant-based tagines, quiches, soups and tartines for mains. End a meal with one of its vegan desserts that include pumpkin pie, lemon polenta cake, lemon tart, red velvet cake, carrot cake and orange and ganache tart.
Kaleido, One Canada Square
Reinventing the salad is Kaleido. Wrapping fresh ingredients into a thin and transparent rice paper that's only 30 calories and gluten free, its colourful salad rolls are perfect for a quick lunch. Vegan rolls include Falafel and Hummus, Vegan Chicken Tikka, Aubergine in Tamari, Sweet Potato and Tahini, Peanut and Veggies and Roasted Red Pepper.
Natural Fitness Food, Canada Place
Created by nutritionists and crafted by chefs, Natural Fitness Food also offers vegan plans such as the Build Your Own Pack, Set Day Plan, Home and Office Deliveries and even an Eight Week Nutrition Programme – ideal if you're looking to extend Veganuary into February.
Neat Burger, coming soon to Atrium Kitchen, Cabot Place
With Lewis Hamilton as its ambassador, Neat Burger is a plant-based restaurant group that satisfies everyone's craving for American style food by tasting just like the real thing, with the added bonus of it being good for the planet.
No35 Mackenzie Walk
Looking for a restaurant with extensive vegan options? Head to No35 Mackenzie Walk, which has a dedicated full-sized plant-based menu with brunch, small and big plates and Sunday lunch options, as well as scrumptious puds.
Pure, One Canada Square
The clue is in the name at Pure and as well as a diverse range of plant-based options, the team behind the brand continue to keep up with the latest foodie trends with ingredients such as kale, coconut water and spirulina.
Shake Shack, The Park Pavilion
Shake Shack's Vegan Crispy Shallot Burger is now available at the Canary Wharf branch. Made in partnership with Chef Neil Rankin from roasted mushrooms and onion, miso, bulgur wheat and a blend of spices, for the first time ever, Shack fans can swap out any beef patty on its core menu with the vegan version!
The Vurger Co. Wharf Kitchen, Jubilee Place
Leading the way with being one of the first ever vegan brands is The Vurger Co. at Wharf Kitchen where everything on the menu is plant-based – so you don't need to think about scrutinising the menu to see what you can and can't eat. Think soul-satisfying plant-based fast food where its burgers, for example, are made from 100 per cent vegetables, seeds, nuts, grains and legumes. Not only is the food guilt-free but the brand is helping to revolutionise fast food through the power of plants. 
Urban Greens, 40 Bank Street
Elevating salads to a whole new level is Urban Greens, where you can grab your greens and most of your five a day. It not only offers healthy, nourishing, and flavoursome salads, but each one has been meticulously developed with a combination of mouth-watering ingredients and exciting textures that complement each other.
Wagamama, Jubilee Place
Last year Wagamama committed to making its menu 50 per cent plant-based. And its vegan options epitomise comfort food ideal for January; think winter warming ramen and rice dishes aplenty.
And whilst you are here, explore our open spaces which have been designed with serenity in mind…
You can also read about Cojean – the ideal lunch spot for healthy snacks in Canary Wharf.