Eating & Drinking
When East meets East
Discover a taste of Asia this winter at Canary Wharf
7 November 2023
Taking you on a culinary tour across the largest continent in the world, from Indian soul food to Japanese robatayaki, this season brings you an Asian festive extravaganza. Visit a modern take on an old Iranian café from Bombay, the best place for hand-made udon noodles and tuck into crispy, crunchy Korean fried chicken at some of the most popular Asian restaurants in Canary Wharf.
Indian soul food at Chai Ki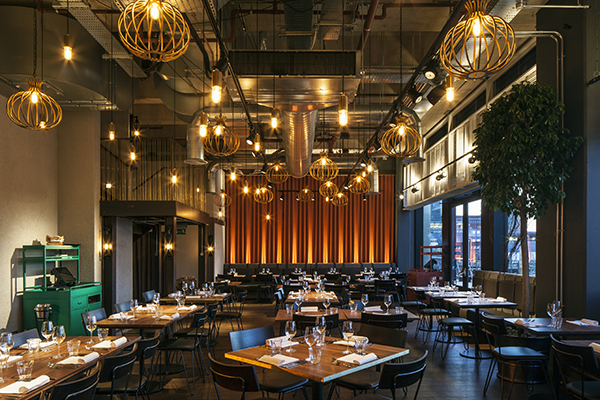 Chai Ki at Crossrail Place is a feast of colours, fragrances, and incredible taste. This Indian restaurant is a Canary Wharf favourite, excelling at informal dining and inviting you to while away the day or the evening with bar plates and larger dishes, cocktails, mocktails and a carefully selected wine list. A place that's made to impress, tuck into favourites like their Dakshini Platter special complete with jackfruit pepper fry, aubergine and spiced lentils, or book a group celebration and enjoy three courses of flavourful fun from their party menus. Top off your visit with a warming Chai Ki Old Fashioned, made from Woodford Reserve small batch Kentucky straight bourbon, orange bitters and warming chai spices.
Bombay beauty at Dishoom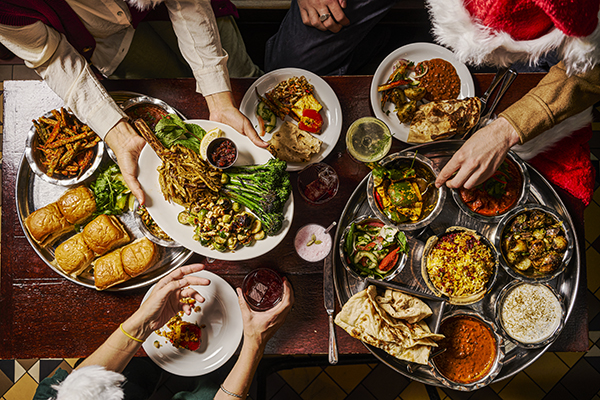 Inspired by the old Irani cafés of Bombay, Dishoom on Water Street serves food that's about shared experiences. Delivering old-school glamour throughout the day, they're known for their seafood but also have a variety of other popular dishes including a vegan menu. For the holiday season their Christmas Feast menu is laden with delicious dishes from okra fries to turkey (or vegetarian non-turkey) raan with all the trimmings. If the experience leaves you feeling inspired, you can try their Chicken Berry Britannia Biryani recipe at home by following the link HERE, or why not buy their cookery book – From Bombay with Love – which is also a perfect Christmas gift.
Japanese comfort at Ippudo
Authentic but ultra modern, Ippudo at Crossrail Place is dedicated to creating a new ramen culture around the world. The Japanese restaurant in Canary Wharf serves iconic cultural cuisines in a sophisticated setting. Enjoy favourites like their Shiromaru Classic, the Akamaru Modern, the Karaka-Men, or the Hakata Niku Ton – all made in-house. It's a stylish take on comfort food – full of feel-good factor and the perfect winter warmer.
Authentic noodles at Marugame Udon
Specialising in warming udon broths, Marugame Udon in Cabot Place brings the beauty of traditional hand-made noodles to delicious dining experiences in London. Using age-old techniques to prepare silky udon noodles, kake-dashi broth, and fresh, crisp tempura from scratch, the lively kitchen serves up little bowls of joy throughout the day. Located in the Atrium Kitchen, it's the perfect pick-me-up pit-stop as you go about your Christmas shopping.
Vietnamese value at Pho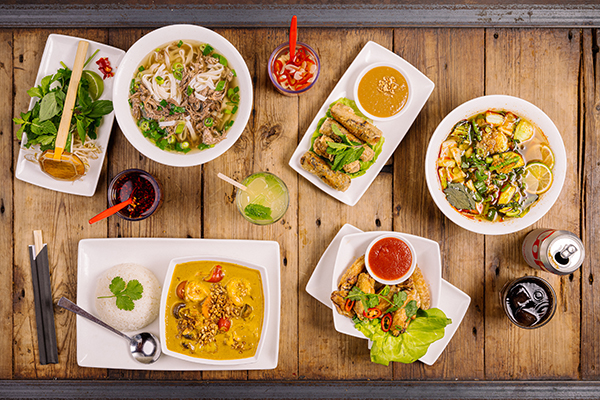 Bringing you fresh and healthy Vietnamese food in Canary Wharf, Pho serves authentic flavours – especially in their signature aromatic noodle soup; the national dish of Vietnam. They have a dedicated kid's menu, making it ideal for families, while its location in Jubilee Place amongst all the gifting stores, as well as quick and easy service, makes it perfect for refuelling during a shopping spree.
Robatayaki at ROKA
Located at The Park Pavilion, with dramatic views of the city skyline, ROKA is known for its Japanese robatayaki cuisine and premium sushi. Robatayaki means 'fireside-cooking', and food is cooked on their Robata grill over hot charcoal. The ethos is all about sharing, so gather round the grill with friends and family, to watch chefs work their magic before tucking into maki, salads, tempura and tasting menus. Wash it down with signature cocktails – we love their Kinome Spritz with aperol, strawberry, sansho pepper, jasmine muyu, peychaud bitters and Prosecco.
Korean cooking at Seoul Bird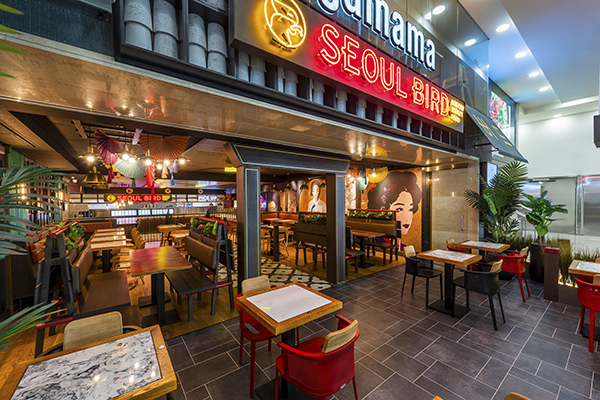 The brainchild of London-based Korean American chef Judy Joo, Seoul Bird on Jubilee Place is a vibrant destination for ultra satisfying crispy, double-fried Korean-style chicken. Mouthwatering favourites include chicken that has been soy brined for 24 hours before being double fried for extra crunch, Korean fried chicken burgers with fluffy potato buns, and great vegetarian options as well. Pop in for lunch, an afternoon bite or supper with a touch of modern Korean culture.