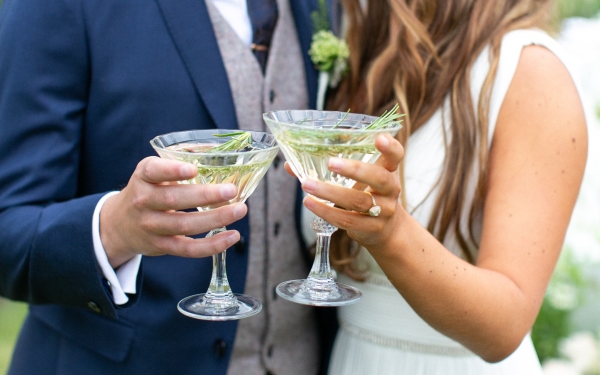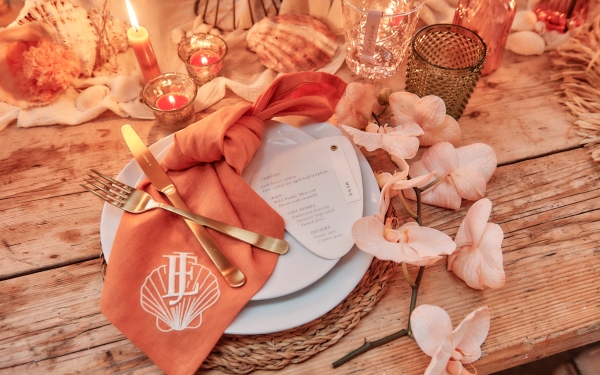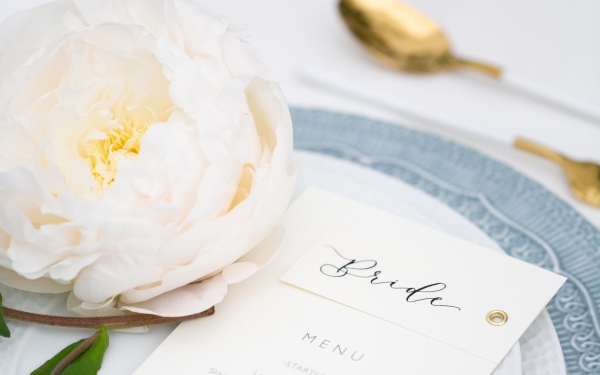 East Wintergarden
Weddings in the Age of Coronavirus: Q&A with a Wedding Planner
Wedding planner, Hannah Snowsill, from  Maple Rose shares how love really does conquer all
13 January 2021
Weddings have changed massively over the past year. The once favoured large-scale celebratory events have been stripped right back for smaller, more intimate affairs. 
But that's not to say weddings in 2021 can't be as momentous. Wedding planner, Hannah Snowsill from Maple Rose Weddings, said: "Having a small amount of guests doesn't mean the day isn't just as perfect. It just means you have more time to focus on other parts of the day and make it just as amazing."
Whether you're newly engaged or in the planning stages, stay tuned for some insights on what weddings will look like in 2021. We spoke to luxury wedding planner Hannah, who told us exactly how love conquers all – no matter what restrictions are in place.
How can you make weddings special in this day and age?
This pandemic has reminded people about the true meaning of marriage and why you have a wedding in the first place – love of course.
We're all learning how to slow down and appreciate everything we have in life, including the people we surround ourselves with. Having to cut your guest list down to either 15 or 30 guests really does make you consider who those special people are.
Does a smaller guestlist mean a lesser wedding?
Having fewer guests means you can focus on parts of the day you may not have been able to do properly with a larger crowd. This includes spending time with each guest. I recently managed a beautiful wedding which was cut down from 200 international guests to 28 of their closest friends and family.
However the entire wedding including the ceremony, speeches, first dance and details were all live streamed for every guest to be able to watch and feel like they were part of the big day. That's the great thing. Many venues like East Wintergarden now offer live streaming packages so guests can watch a couple tie the knot from the comfort of their own sofa – even if they aren't in the same county let alone country!
What benefits do micro weddings have?
Micro weddings have forced couples and suppliers to become more innovative with ways of creating beautiful weddings. And, because of this, many event venues have released specific 15-30 people packages – East Wintergarden included. This means you can take a wedding package and easily tailor it specifically to your likes and dislikes.
More often than not, smaller numbers can possibly mean more budget for those special touches or activities throughout the day or weekend. This potential extra budget could be used to upgrade certain design elements including the table linen, cutlery, crockery, flowers or live music.  
Having less guests inevitably means less stress for you both. Plus what's to say you can't have the bigger party in a couple of years time, if you change your mind?
What do you love most about weddings at East Wintergarden?
Having worked at and organised multiple events at East Wintergarden, I can speak for the service, it's upkeep, quality and the general friendly atmosphere from beginning to end. East Wintergarden is perfect for any couple looking for that city, modern and chic vibe.
It's a large and versatile space, with a high ceiling height and expansive floor space. You have the ability to really create something special, because it's a complete blank canvas that could work for almost any wedding design.
Using innovative ideas, you can close off certain spaces like the Main Hall or smaller Gallery space and divide the room for different parts of the day. The world is your oyster!
Any tips for newly engaged couples on where to start?
The main piece of advice I have for any newly engaged couple at the beginning stages of the wedding planning is personalisation.
It's really easy to see an image on Pinterest or Instagram and create a carbon copy of that. But does it mean anything to you? Think about where you met or went on your first day. Can this detail be incorporated in some way? Use holiday destinations or favourite places as table names. Could you give your favourite chocolate to guests as a wedding favour? Or how about creating bespoke cocktails for the evening? Many venues have a list of preferred caters they use which will help you create a bespoke personalised menu. 
We've held hundreds of weddings at our Canary Wharf venue since we first opened our doors. If you would like an East Wintergarden wedding – whether it's a civil ceremony or micro wedding – please don't hesitate to get in touch. Or take a virtual 360 tour of our Canary Wharf event spaces.
Click here to read about Wildlife Photography Competition 2020 Winners in Canary Wharf.
Click here to visit Coral Eurobet – one of the leading betting and gaming operators in the UK in Canary Wharf.