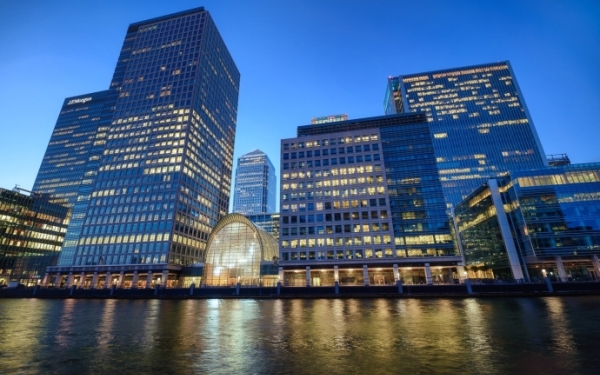 East Wintergarden
The Future of the Events Industry: Q&A with East Wintergarden Manager
What does the future of events look like? We take a look back at how far the events industry has come.
13 October 2021
It's been three months since events in England were allowed to resume. To celebrate, we wanted to discover what the future holds for events. Here's what Natalie Marcus, Head of Canary Wharf's East Wintergarden had to say.
How did the events industry have to pivot over the past 18 months?
Natalie says: "Much like all other industries, we had to be very flexible. My team and I pulled together a new COVID-19 policy, which would be in place during events when they could eventually resume.
"This was a thorough document that stated everything we were doing to combat the spread. Like the increased cleaning protocols, sterilisation fogging, temperature checks, staggered guest arrival times, the introduction of a COVID-19 steward and more.
"Thinking back, it was an unparalleled time. But we wanted our customers to know we had their back – by us being flexible, ready to answer their queries and that their health and safety was our number one priority."
What new event protocols will you be keeping?
"Extra cleaning protocols and the use of hand sanitisers will always be a thing," Natalie says. "I think within our events policy we'll also include staggered guest arrival times so that we don't get crowds and crowds of people arriving at the same time.
"That's something we try to encourage because it also stops queues for the cloakroom. Plus, online registration and using a QR code has been great. That's definitely something to continue to encourage as it gives the client a better overall experience."
How has the pandemic brought the event and hospitality industry closer together?
"These industries has always been close-knit," Natalie says. "But the pandemic has massively cemented that.
"You only have to look at the international Light It Red campaign, which saw more than 2000 venues, East Wintergarden included, light up to support the cause. Despite many of these venues being miles – or continents – apart, we were all coming together."
Natalie continues: "The industry heavily relies on freelancers and contractors.
"So when those out of work were sharing their experiences on LinkedIn or looking for jobs, we were all showing our solidarity, sharing posts and rallying round to see what we could do. One of my team even walked 874 miles raising just under £1,000 for the National Campaign for the Arts.
"Overall, I think there's been a real culture change in the industry. Instead of seeing one venue as a competitor, we see them as our ally. We're all working towards the same goal, and that was getting events back. So when they win, the whole industry does.
What has East Wintergarden been used for while events were put on hold?
Natalie says: "Along with the boom of hybrid and virtual events and filming, the pandemic gave us the chance to offer up our support to an important cause.
"While East Wintergarden wasn't able to be used for its usual intended purpose, like hosting weddings or corporate events, it was able to be used as a blood donation centre numerous times for the NHS."
Natalie adds: "This is something I'm really proud of."
What do future events look like?
"People want to get back together in a room," Natalie says. "And at East Wintergarden they can do so in a safe and covid-secure manner.
"But now I think there will always be a hybrid element to events. People have seen the benefits of hybrid events which is great because they are so worth-while and have kept some events going.
"They existed long before the pandemic but there's been a focus on them.
"In the long term, I think we will have to learn to live with the virus. But make event spaces a safe environment for people to come together and enjoy themselves. It's all about us adapting our space for events to be allowed to carry on in a safe manner."
The East Wintergarden is now open to host events. Get in touch with the events team today to find out more.