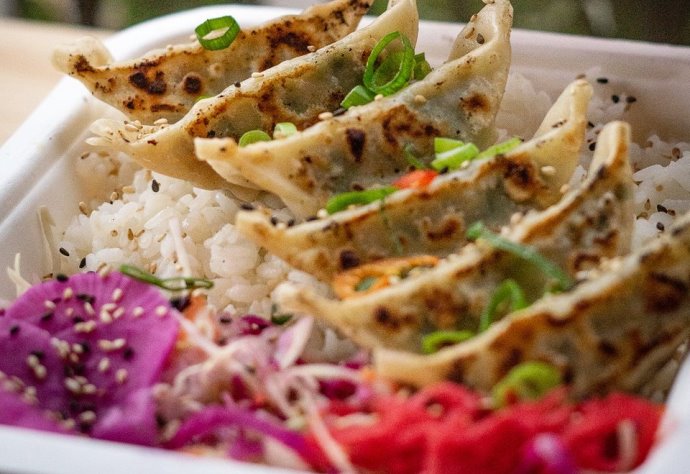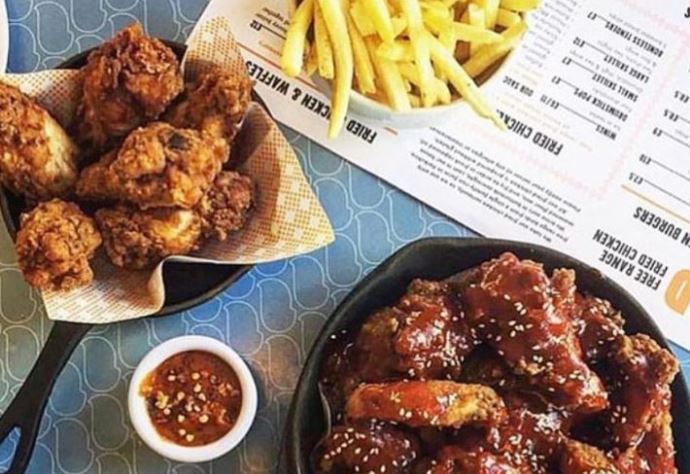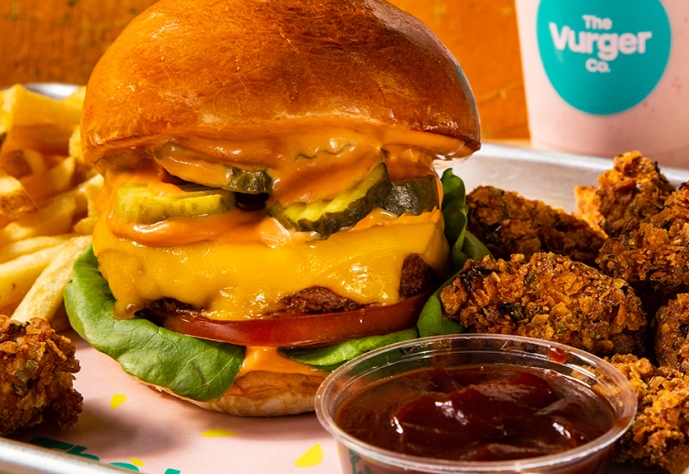 Eating & Drinking
The Best Street Food to Enjoy Outdoors in Canary Wharf
Get that holiday feeling and find a spot in one of Canary Wharf's many beautiful open spaces to eat delicious street food outside this summer
8 September 2020
Some of the loveliest parks in London can be found across the Canary Wharf estate, from the remarkable Crossrail Place Roof Garden, with its hidden pathways and exotic plants, to the serene Jubilee Park, featuring a striking serpentine water channel. If you're in pursuit of places to visit in London which showcase the city's street food at its very best, where better to enjoy it than within Canary Wharf's 20 acres of landscaped parks, gardens and squares?
Your first stop has to be Wharf Kitchen in Jubilee Place. Take your taste buds on a gastronomic adventure, from Pacific coast flair to uniquely Greek and Eastern fayre; in this colourful market hall, there's something for everyone. Ahi Poké dishes up the freshest poké bowls in town – plenty for the vegetarians and vegans here – while Rainbo specialises in Japanese delicacies, especially dumpling-tastic gyoza. Bird is the place to visit in London for first-rate fried chicken, and The Athenian makes souvlaki to the same – very high – standard. Mama's Jerk street food is seriously more-ish, thanks to its top-secret jerk recipe, and for those who believe plant-based food is the way forward, The Vurger Co. takes it just as seriously as you do. Take the escalator up to Jubilee Park and enjoy your selection in the fresh air.
If a trip to Italy is no longer on the cards this summer, get your Italian fix at Café Brera Terrace, whether you're pining for pizza or longing for linguine. Head to Cabot Square – one of Canary Wharf's central squares, featuring a beautiful fountain reminiscent of those in alfresco Italian squares – and find Café Brera Terrace among the trees. Settle down with a refreshing iced tea with peach and berries, or Italian cocktail – an Aperol Spritz or a Sicilian Orange – while you watch the chefs at work in the open kitchen. Brera's best street food comes courtesy of authentic pizzas with an array of tempting toppings – pick more than one and share with friends or colleagues.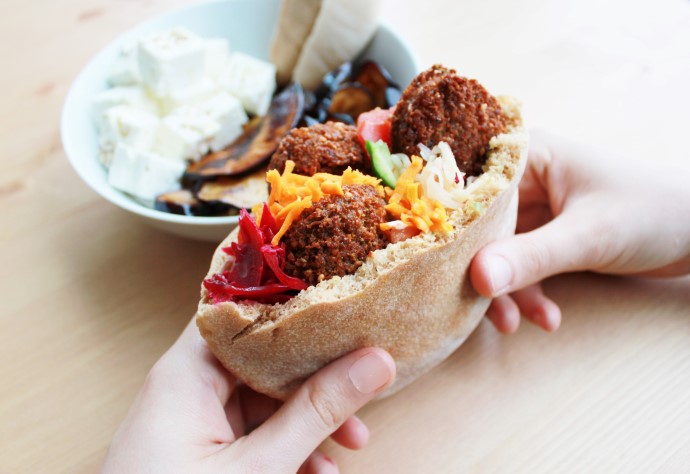 From Italy to Spain: Garbanzos in Reuters Plaza is committed to championing chickpeas (garbanzos in Spanish), whether served as hot, crunchy falafel or smooth hummus – ideal if you need an option that suits vegans, vegetarians and coeliacs too. Its neighbouring kiosk Velo is just as good at catering for everyone, serving up Vietnamese street food at its best. Tempted by summer rolls, homemade Pho noodle soups and chicken curry with rice and sweet potato? Us too. Velo aficionados will insist you try a traditional coffee, made from coffee beans from Vietnam's Central Highlands and served with condensed milk.
So choose between a fresh falafel salad bowl (with chilli paste for an extra kick) and an authentic Vietnamese street food feast, then stroll over to Jubilee Park, just a minute away, to take your time over lunch or supper – when it comes to street food eats across Canary Wharf, you really are spoilt for choice.
Find out more about Eating & Drinking at Canary Wharf
You can also read about Canary Wharf's new tea Pamban branch here.