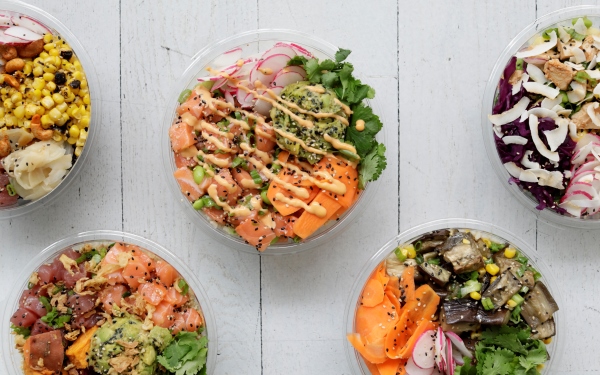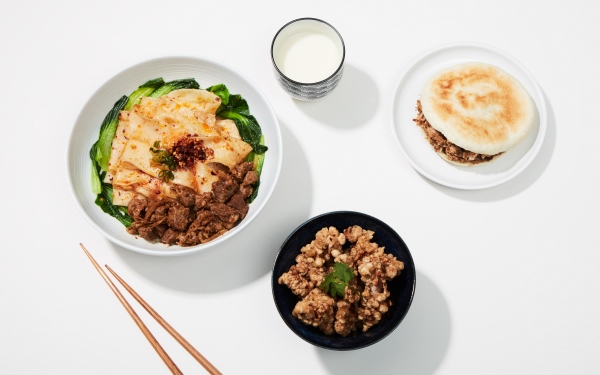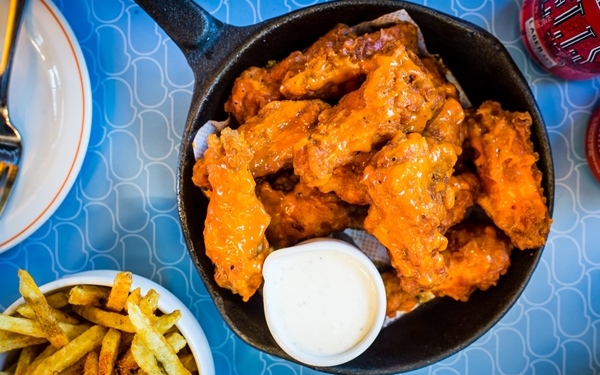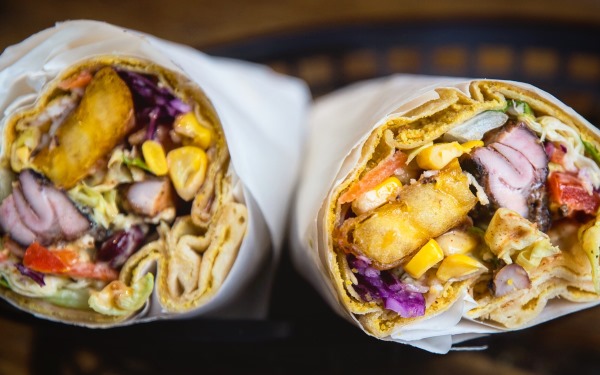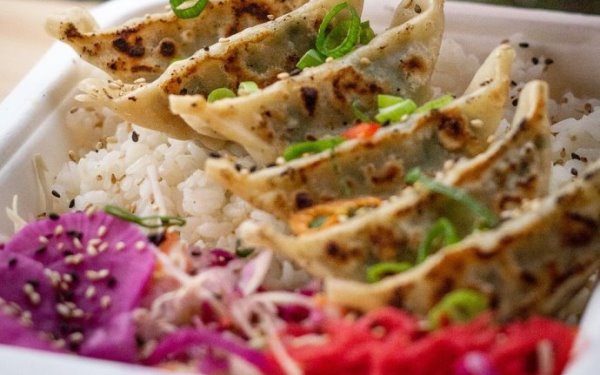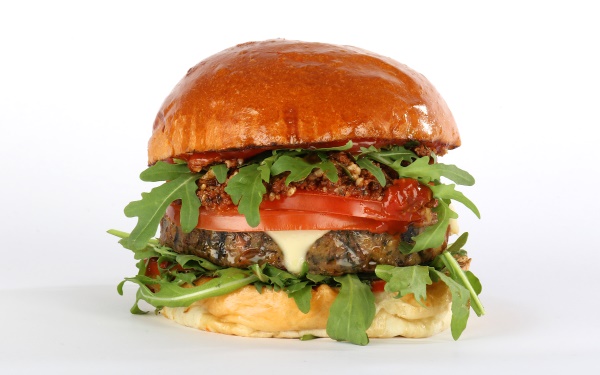 Eating & Drinking
Spotlight on… Wharf Kitchen
5 March 2021
Wharf Kitchen, Canary Wharf's vibrant market hall, is bursting with delicious street food from across the globe – from colourful Caribbean cuisine, grilled Greek delicacies and fried chicken, to feel-good health foods, fresh dumplings and vegan burgers – here's a flavour of what they have to offer…
Ahi Poké bring its Californian-fueled take on Pacific poké to Wharf Kitchen with its signature nutritious raw ingredients bowls that are packed with sunshine, feel-good flavours and fresh ingredients. The menu – that has creative dish names such as Heat Wave and Side Kick – is centred on the seasons and sources the very best from land and sea, serving them up Hawaiian style. There's even the option to build your own poké, with a choice of technicolour ingredients; toppings range from sweet potato to mango, teriyaki mushrooms to pickled red cabbage.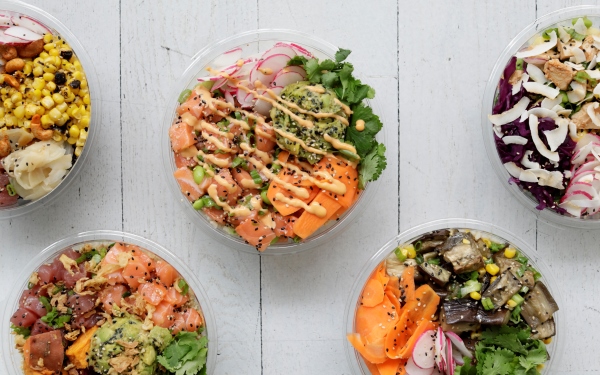 The Athenian started as a small street food venture by Efthymios and Neofytos, two Londoners born and raised in Athens and Cyprus, to offer freshly-made souvlaki prepared in the healthiest, most authentic way possible. Their mission? To make souvlaki – the Greek national favourite that consists of a pita wrap with a variety of freshly grilled fillings – a quick, healthier alternative to grab-and-go food. Its plant-based halloumi fries are also worthy of a special mention.
Biang specialises in authentic street food from Xi'an, the ancient capital of Shan'xi in central China. Especially known for its Biang Biang hand-pulled noodle dishes – also known as 'belt noodles' owing to their thickness and length – there are toppings such as fried egg and tomato, beef, lamb or vegan, while you can also get your hands on a Xi'an-style burger. Taste this melting pot of fine Asian cuisine by opting for click and collect or delivery from this eatery.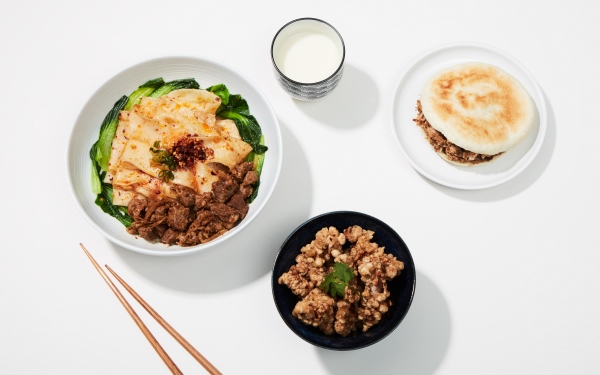 Bird is a chicken shop like no other. Forget bargain buckets or a 3am Friday night shambles – this restaurant has become synonymous with fun, fresh food, and of course, delectable fried chicken. From wings dripped in a choice of home-made sauces to a range of mouth-watering fried chicken burgers and the must-try famous waffle burger – not forgetting its range of amazing sides and fresh glazed doughnuts all washed down with its own branded Bird beer – this is how fried chicken is done properly. Its vegetarian and vegan options are just as tasty.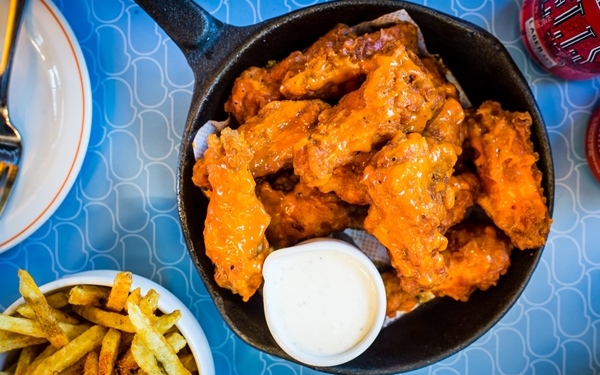 Mama's Jerk is a Caribbean street food company known for its fiery, succulent jerk chicken. Its barbecue marinade is a secret recipe created by Mama Charlotte, founder Adrian Luckie's late grandmother, and is used to marinate the chicken for 24 to 48 hours before slowly smoking and grilling. Dishing up authentic home-cooked cuisine, it also offers vegetarian, vegan and fish options in fresh tropical salads, innovative rice dishes and roti wraps.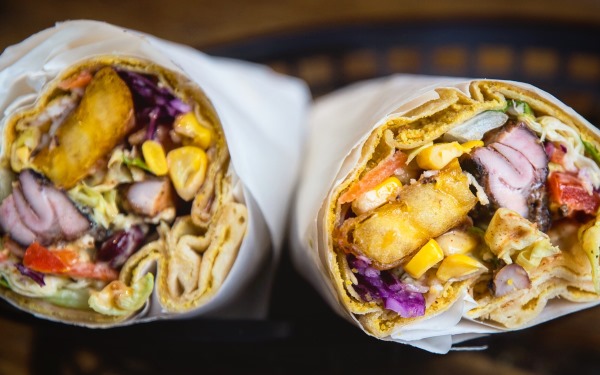 Rainbo was born out of a pure and undying love for gyoza, good times and good food. Its mission is to spread the word… and the word is dumplings. Starting life in 2012 as a food truck specialising in gyoza, the idea was born in London, inspired by Tokyo. Since then, the brand has grown with the menu expanding to include dumplings, katsu, hirata bao buns and more; this is Japanese soul food at its finest.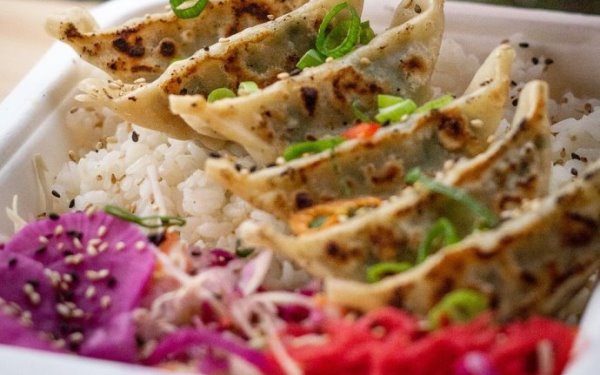 Revolutionising fast food through the power of plants, The Vurger Co. Is the pioneer of the very first all-vegan restaurant in Canary Wharf and serves up juicy plant-based burgers jam-packed with a stacked patty, delicious house-made sauces and plenty of crunchy toppings to showcase just how satisfying plant-based burgers can be. Choose from a selection of fries, slaw or its famous mac 'n' cheese on the side and treat yourself to a shake if you're feeling indulgent. All of its food is made with locally sourced, totally natural, simple and wholesome ingredients.