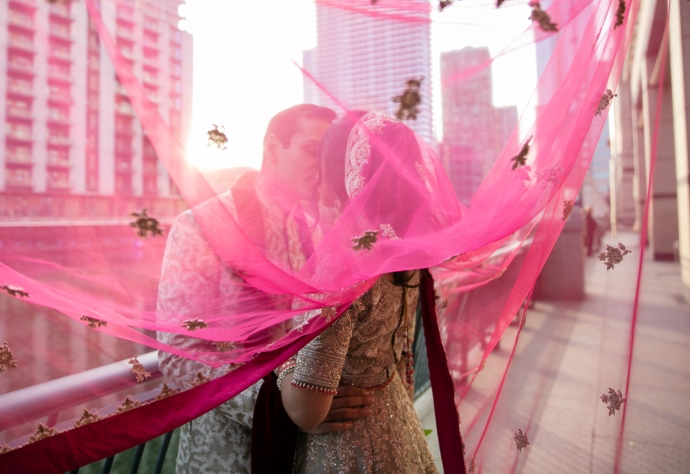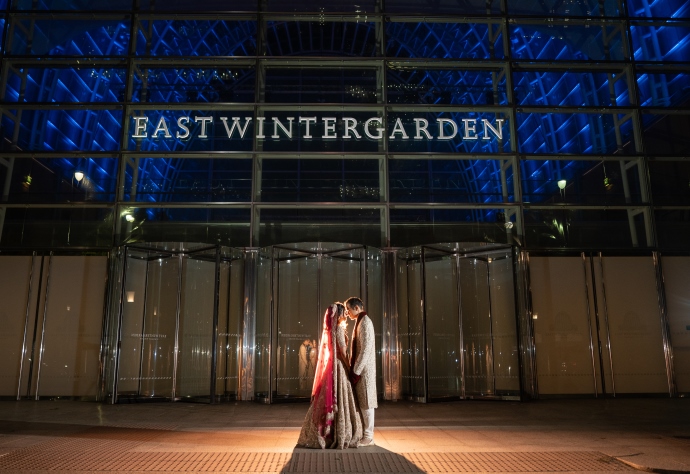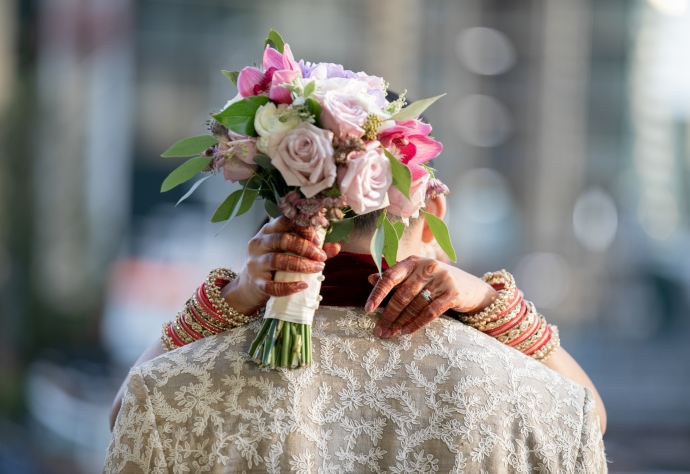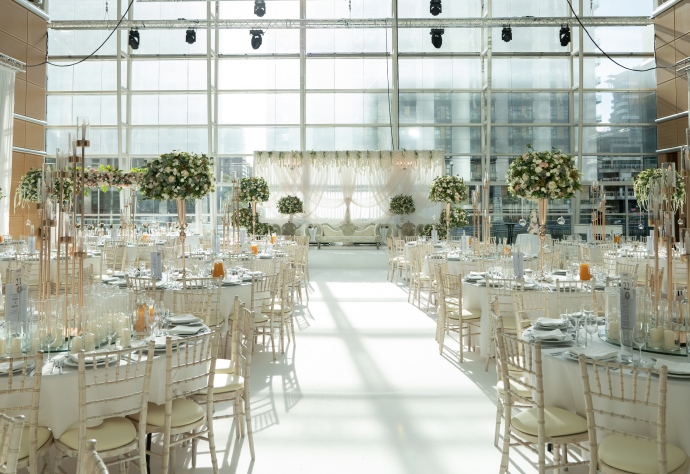 East Wintergarden
Q&A with Wedding Photographer, David Christopher
Everything you need to know about creating scene-stealing pictures at our London based wedding venue
23 December 2020
Wedding pictures have the power to help you relive all those unforgettable moments from your big day.
From the first dance to the first kiss, and the close detail shots of the wedding venue to those candid moments you might have missed – these snapshots make your special day last a lifetime.
Which is why it's so important to get your wedding photographer right. We work with a number of photographers here at our Canary Wharf wedding venue. One of which is award-winning photographer, David Christopher.
David has over 13 years of experience in documenting couples and has photographed many weddings at East Wintergarden. Here, David tells us everything that goes into creating an incredible picture.
When wedding venue searching, what tips would you give happy couples?
A wedding venue is one of the most important things to get right. The space itself, staff and experience are all important as they make a wonderful journey for the clients. So, when choosing a wedding venue, try to pick a space that reflects your personality and customs.
You might have some grand idea of couple photos you would like to take. See if there are areas in which this can take place. We like venues that have some outdoor possibilities as well as indoor. The East Wintergarden has recently acquired an outdoor space with waterside views which I am very excited to capture for upcoming 2021 weddings.
From a photographer's point of view, what do you look for in a wedding venue?
I look for variety. I want a venue that has ample opportunity to be creative in. You've got to think about the group shots, couple photos and candid moments. I look for a space where all this can be done in a beautiful way. And with East Wintergarden you can do just that. The space lends itself effortlessly to breathtakingly beautiful shots set against striking architecture that can be both largescale and intimate. A venue like East Wintergarden is truly your canvas in which to create and it's great to take advantage of the all amazing architecture.
What is the most important photographic aspect you are looking for whilst inside and outside the venue?
Of course, light is important and East Wintergarden has an abundance of that with its glass dome ceiling and all glass structure. When shooting, we use natural and flashlight. So depending on the day and what the Great British weather has in instore for us, we will use different methods to capture the couple.
We look for symmetry and areas of beauty which may compliment the couple. So, if there is natural light, we will take advantage of it. Soft natural light is always beautiful. The same can be said for dynamic lighting. We often create this when the sun is going down or has gone completely. We use wireless flash lighting for this. What I love to capture at East Wintergarden is the transition in light from daytime to evening.
How would you describe your style of photography?
Our style is romantic, elegant and editorial. We shoot for many luxury fashion brands and established luxury venues. So, we have a focus on creating very glamorous images, with a lot of personality and charm. We want the experience to be incredible from the initial interaction and put our clients wishes first above all.
Do you do a recce at venues with the bride and groom before the big day?
We don't do a site visit, unless the venue is a place where we have never photographed before. If we have worked there previously, like with East Wintergarden, we will already know all the locations. With East Wintergarden there's lots of areas which would make great scene-stealing pictures. From the Gallery to the Main Hall and the variety of outside spaces, all capture those lovely views over the waters and of Canary Wharf.
Lastly, what makes a great picture?
That's a tough question. But to summarise, a great picture is a very individual point of view. There are many photographers with different personalities and style. You have to relate to someone who resonates with you personally. For us a great picture is one that captures the essence of the client in the most attractive way. We are masters of people, we know how they should stand, how they should position there face their hands etc, striking a balance between directing and making a person feel at ease is vital. We are well known for our editorial fashion like images of real brides and grooms, which has developed over 10 years from our extensive experience in fashion shoots and real weddings.
We have just launched a brand new wedding package which can be tailored to suit you. To find out more, contact our events team.
Click here to read about Wildlife Photography Competition 2020 Winners in Canary Wharf.
You can also read about Canary Wharf's award-winning light show Let There Be Light here.