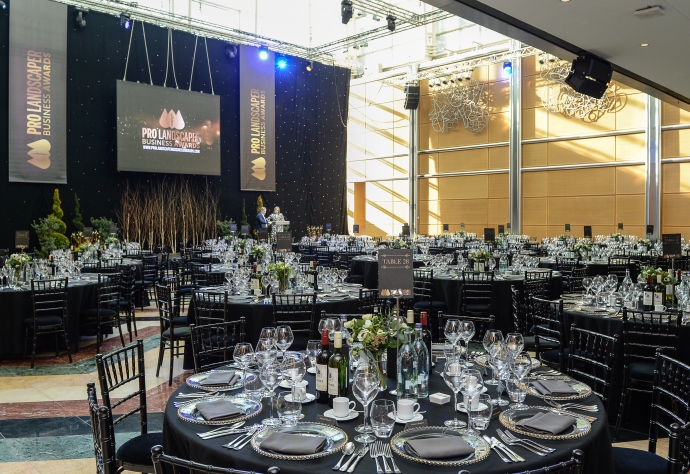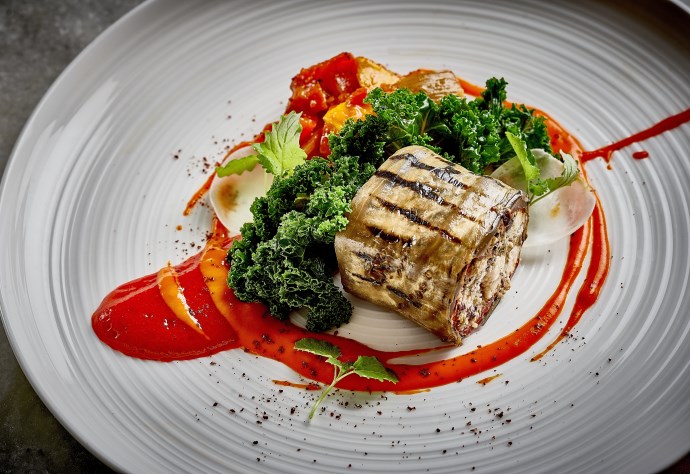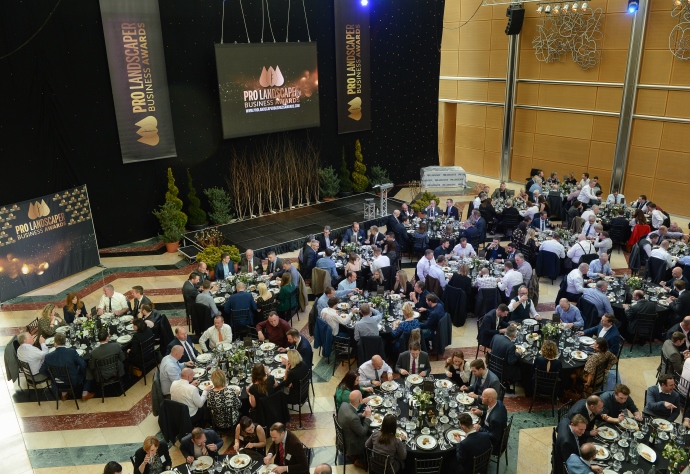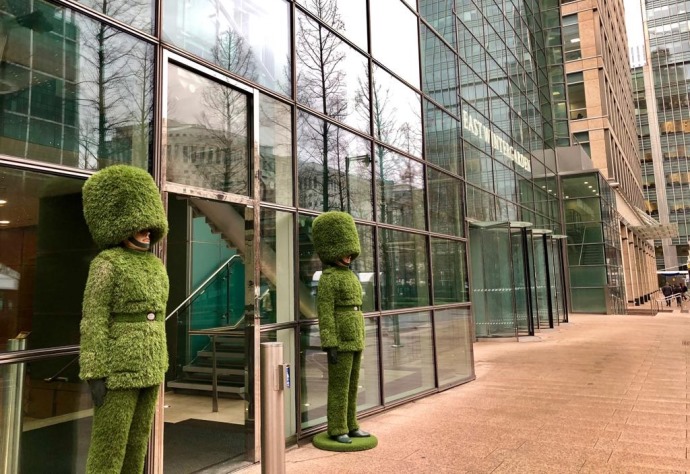 East Wintergarden
Pro Landscaper Business Awards 2020 at East Wintergarden
Special awards call for a unique venue
24 November 2020
If you didn't know already, hosting unforgettable events at East Wintergarden is our thing.
So when we were approached to host the Pro Landscaper Business Awards at our Canary Wharf venue for the third time, we knew we had to get creative. 
The Pro Landscaper Business Awards is one of a kind. That's because it is the only industry awards in the landscape and horticulture sector that focuses solely on how well companies run their business.
The awards review a number of areas including a business' profitability, corporate social responsibility, employee training and client / supplier relationships, to name a few.
We've held it at our London venue since it first launched in 2018, and each year it's grown in capacity.
The setting for success
On Friday 7th February 2020, we welcomed just over 300 guests to help celebrate the excellent standards set within the landscape industry.
On the day, award-winners, shortlisted businesses and judges were greeted with a sight to remember – as life-sized grass-covered soldiers were flanked at the entrance to our London venue. Whilst inside we had a classic black and gold theme, to help add some extra elegance to the celebratory day.
The Gallery
To kick-start the awards,  guests enjoyed welcome drinks in our Gallery. The Gallery is a mezzanine level overlooking our impressive Main Hall. The Gallery is flooded with natural daylight and has great views of Canary Wharf's landscape.
The Main Hall
Then, it was onto lunch in our Main Hall.
This versatile space is housed within a 27-metre-high glass dome. It's our biggest area and enabled us to seat all 300 guests around 31 tables that were beautifully decorated with bold centrepieces from RB Floral Design.
Catering at East Wintergarden
Here at our London venue, we work with a number of the capital's finest caterers – and Create Food is one of them.
The team have a love for fresh ingredients, seasonal flavours and beautifully presented dishes that don't skimp on flavour. On the day they served up a three-course meal complete with tea, coffee and petit fours.
For starters, guests could choose from a dish of pork belly and sage presse or brie and grelot onion tart.
This was then followed by red wine braised lamb complete with savoy cabbage and butternut squash, or a vegan main of eggplant cannelloni topped with lemon and thyme roast chestnuts and ratatouille.
Guests had a hard decision to make when it came to desserts, with a sweet honey and sourdough tart, and a fruity afters of slow roasted pineapple both on the menu.
Jim & Lisa Wilkinson, Directors of Eljays44 said: "Thank you so much for all your efforts on the day and of course the lead up to the event.
"Before launching the event three years ago we painstakingly searched for the ideal venue for our business awards and being in the heart of London's business district, East Wintergarden is perfect. We have always received such positive feedback on the venue from our guests, it has the real wow factor. Added to which we have built up a trusting relationship with all the team, alleviating so much pressure when hosting such an important event for our industry."
Hosting events at East Wintergarden
Along with award ceremonies, East Wintergarden makes for the perfect wedding venue in London thanks to our versatile spaces. So, whether you're planning a civil ceremony, Asian wedding or Jewish wedding – there's something for everyone.
Our impressive spaces can also be used to host conferences, private parties and exhibitions of all different kinds.
Take a virtual tour of our London venue or contact the events team to find out more.