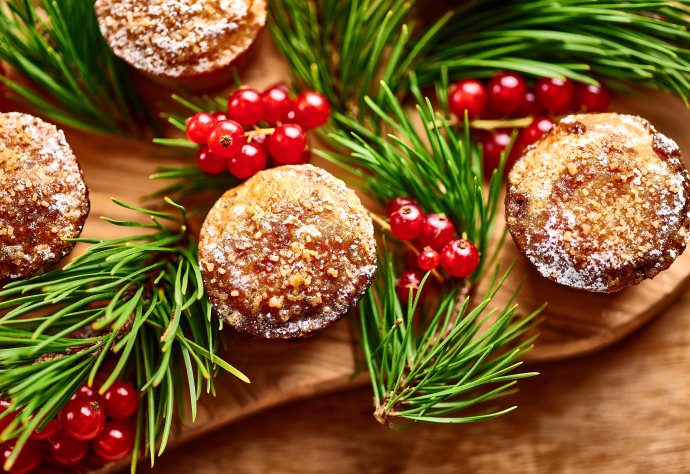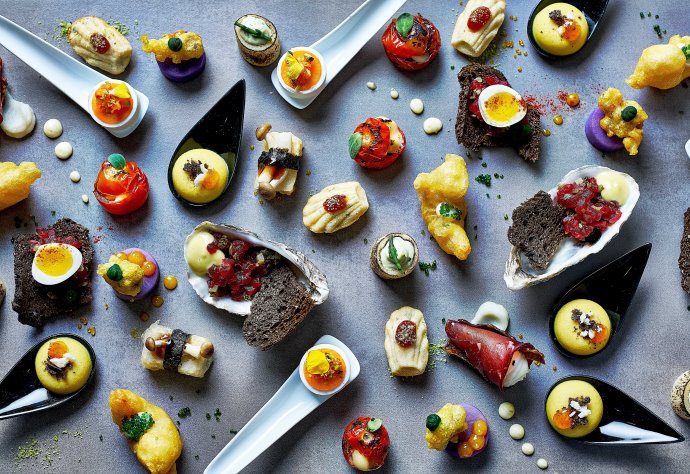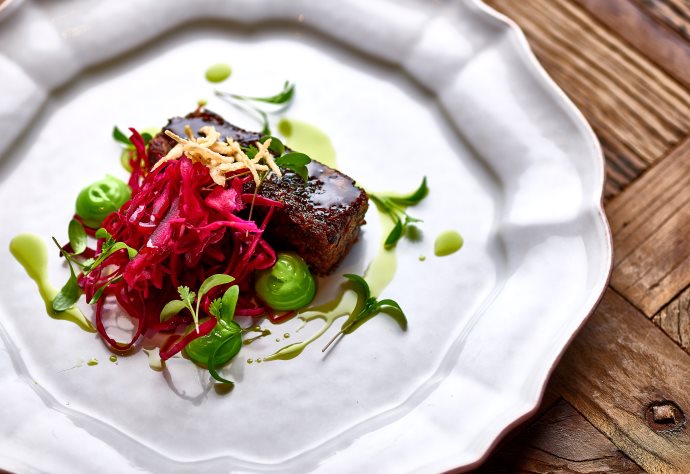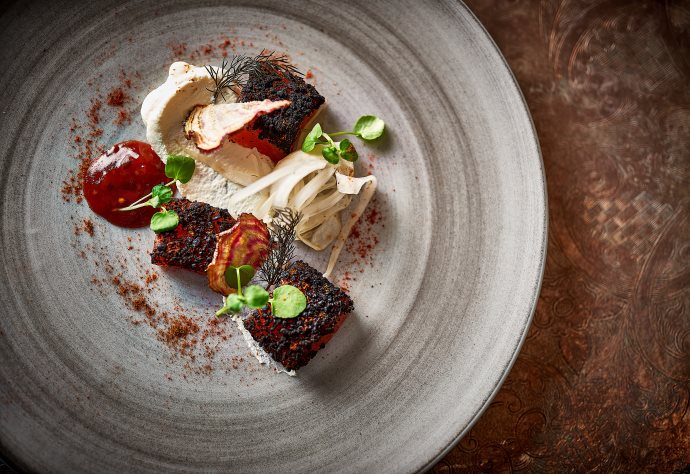 East Wintergarden
Parties of Christmas Past: Fabulous Food for Festive Events
Nothing gets a Christmas party started like festive food and drinks
29 December 2020
We all know there's a handful of essential ingredients needed to make a Christmas party a hit. And it comes as no surprise that delicious tasting food is one of them.
Whether it's miniature pigs in blankets or a delicious mug of mulled wine, nothing quite says 'Christmas' like unforgettable party food and drinks.
To round off our journey looking back at some of the most festive times at East Wintergarden, we spoke to Kaly Aluvihare, Event Sales Manager from Create Food to find out what goes into making meal times at East Wintergarden so magic.
What does Create Food pride itself on?
Create prides itself on the ability to adapt to any event whether it be creating a beautiful bespoke menu for an intimate dinner, creative fun food stations for a party or serving a delicious three course dinner to a 500 guest gala dinner.
What has been your favourite event to cater for at East Wintergarden and why?
It has to be the annual Magical Taxi Tour event that marks the starting point for an incredible three-day trip to Disneyland Paris for children undergoing treatment for life-threatening illnesses.
It may not be a three-course dinner, but we feel the breakfast spread we lay out for everyone to kick start their tour (as well as the cab drivers!) is equally as special and we love this day.
What has been your favourite dish and why?
In terms of a favourite dish at a Christmas event, we catered for the London Borough of Tower Hamlets Speakers Ball celebrating the borough's achievements in 2019 and we loved the Curried Goat we served with a Green Chilli Slaw, Mango & Scotch Bonnet Salsa & Fried Plantain.
Tell us more!
We laid out a feast of bespoke sharing dishes inspired by the diversity within Tower Hamlets with an African & Caribbean themed menu including dishes such as Jerk Chicken with Jollof Rice, Curried Aubergine, Sweetcorn Fritters & traditional Bara Roti – we're getting hungry thinking back to it!
How about the drinks?
Guests were greeted with a glass of bubbly & a delicious Ginger & Lychee soft cocktail. The client loved the spice from the ginger.
Where does your Christmas party food inspiration come from?
We really take pride in British seasonality, as every caterer should. There are so many beautiful ingredients to celebrate and be inspired by throughout the year, so we try to incorporate these as much as possible in our menus whilst combining with unique flavours and fusion elements to create something exciting!
What factors make great Christmas party food?
For us it has to be something vibrant and needs to feel indulgent. Christmas party food is best when it looks really special, provides that comfort and warmth & can be eaten whilst having a great time – canapes are perfect for this and you can make these as simple or intricate as you like!
How important is the food at a Christmas party and why?
We might be biased but we would say – incredibly important. Food helps to bring everyone together, it's a talking point and can really help to make an evening even more memorable. It's hard to not enjoy yourself when food & drinks are flowing!
Whether it's an award ceremony, party, conference or wedding venue you're after, here at East Wintergarden we work with London's finest food caters to help make your special event even more memorable.
From breakfast meetings to three-course dinners, here at our London venue we know that great food is an integral part to any event.
Take a 360 virtual tour of our venue to see the Canary Wharf venue for yourself, or get in touch with the events team to find out more.