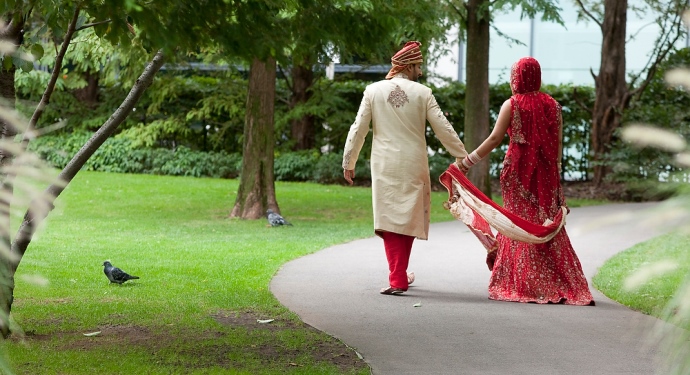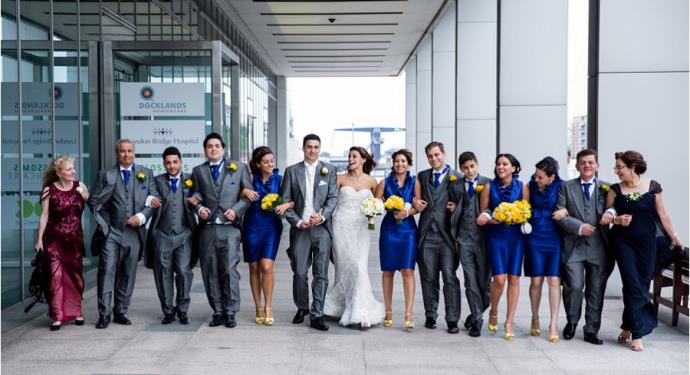 East Wintergarden
Micro Weddings 2021: Exactly why we love this wedding concept
Having a micro wedding could help you spend more time with your guests, personalise your big day and free up some extra budget
1 February 2021
Who knows exactly what weddings will look like in a post-coronavirus world. But whatever the future holds, a micro wedding might just be the solution.
Micro weddings are nothing new. By definition, the term relates to a wedding with no more than 20 people in attendance. In 2020, this intimate concept provided the perfect alternative for couples wanting to say 'I do', after the UK government put restrictions in place limiting the number of guests allowed at weddings.
But that's not to say a micro wedding can't be as special in 2021 and beyond. This type of wedding concept can actually have many benefits.
Micro weddings can free up some budget
A smaller guest list will usually knock the price of a wedding down. This might mean you have more budget to spend on the things that really matter to you both. Whether it is the quality of the food, flowers or finishing touches – a smaller guest list will help to keep the overall cost of your big day down without sacrificing the look and feel. In many cases, it could mean you get to luxe out on everything you dreamed of and more.
Max out on your personalisation
Micro weddings give you the chance to really personalise your big day. Here at East Wintergarden, our new wedding ceremony venue package can be specifically tailored to suit you. Starting from £1,000 (+VAT) you can get a celebratory sparkling drink for your guests, a bridal changing room, background music, lighting and hire of our Canary Wharf-based venue for two hours. We also are able to give you the option to add on all the additional extras. Think: floral bouquets, photography packages, live music and even falling snow.
Micro weddings are usually more relaxed
We all know planning a wedding comes with its stresses. But micro weddings can help take some of the stress away. Worried about the seating plan? Why not scrap it? Don't want to have a cake-cutting ceremony? You don't have to. Having a micro wedding enables you to take all the best bits a traditional wedding entails, but just on a much smaller and more intimate scale. It makes planning a wedding easier and much more manageable. So you can enjoy your day, minus the stress.
You get to spend time with every guest
According to Hitched, the average wedding has 82 day guests and 103 evening guests. But with micro weddings only having up to 20 people in attendance, it means you can share your day with your nearest and dearest. Plus, you actually get to spend more than 5 minutes with them without feeling like you are dashing from one guest to the other.
You can hone in on tech
Have you ever thought about live streaming your wedding? Whilst a small guest list might put some couples off having their wedding right now, technology has made it easier than ever before to extend the reach of your wedding geographically, without guests being there in person. At East Wintergarden we have the option to live stream your wedding to up to 100 participants. We can also create a recording for you to look back on for years to come.
Micro weddings in London's East Wintergarden
If you are hoping to plan or book your wedding this year, why not make it East Wintergarden? Our Canary Wharf wedding venue has three separate spaces you can make your own.
Our Main Hall features 682m² of uninterrupted Italian marble floorspace and is flooded with light. It also has panoramic views of the dock. It's overlooked by our Gallery, which is nestled between floor-to-ceiling windows. Whilst our intimate Promenade Room is tucked away and offers the ultimate private space for you and your guests.
Get in touch to find out more, check out our micro wedding package or take a virtual 360 tour today.