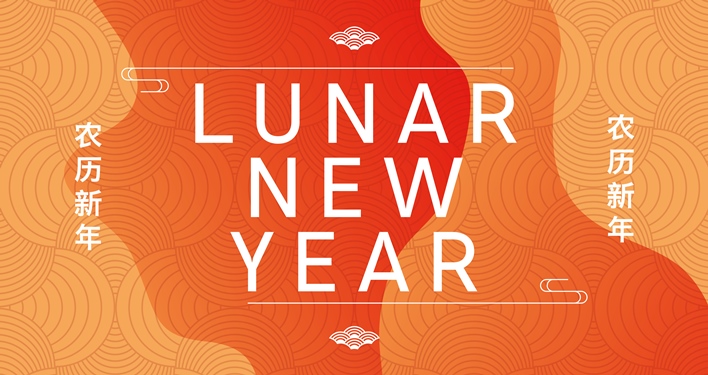 Shops & Services
Lunar New Year: 2022, The Year of the Tiger
All you need to know about the renowned festival, and how Canary Wharf can help to make it the very best celebration
21 January 2022
When does Lunar New Year take place?
This year Lunar New Year will fall on Tuesday 1 February.
What is Lunar New Year?
Also known as the Spring Festival, the Lunar New Year is an annual festival that marks the start of a New Year, beginning on the second new moon after the winter solstice and ending on the full moon 15 days later. Due to this, it falls on a different day every year.
In Chinese tradition, each year is named after one of 12 animals, which feature in the Chinese zodiac cycle: Rat, Ox, Tiger, Rabbit, Dragon, Snake, Horse, Goat, Monkey, Rooster, Dog and Pig. This year the New Year animal sign is the Tiger.
How is Lunar New Year celebrated?
Traditionally a time to honour deities, it is now the most important celebration in the Chinese calendar where friends and family gather to spend time together. Some of the traditions include cleaning homes to make them ready for the celebrations and to rid the spaces of any ill-fortune and make way for incoming good luck.
Other festivities include reunion dinners – noodle soup is at the top of the menu as it is said to bring luck for the year ahead – decorating windows and doors with red papercuts and couplets, giving money in red paper envelopes and lighting firecrackers as it is thought to fend off evil spirits. There are also often parades where performers dress in traditional Chinese clothing. The end of the New Year celebration period is signalled with a special lantern display.
Where to Eat for a Lunar New Year Feast
Biang at Wharf Kitchen
Serving authentic street food from the ancient capital of China, Biang at Wharf Kitchen serves Chinese burgers and hand-pulled Biang noodles, and it's known for its special chili oil that is made following its own secret recipe – head there to sample it.
MamaLan 
Although a newcomer to The Estate, MamaLan's offering of delicious Chinese staples has been part of the South London dining scene for more than a decade. Its menu has been inspired by the '70s Beijing market stall of founder Ning's grandfather, with hearty noodle soups being served alongside bao buns, chicken wings and bubble tea underneath the clocks of Reuters Plaza.  
Rice Guys
Looking for a rapid meal? Then head to Rice Guys. Its dishes are made using natural ingredients, free from artificial colouring, flavouring or preservatives, all of which are based on the team's very own home kitchen recipes.
Royal China
Royal China offers traditional Hong Kong Chinese dishes and is particularly known for its dim sum. Situated on the riverside, the lacquered murals depicting an ornate Chinese illustration create a focal point within the restaurant while its elegant décor with contrasting rich golden hues and striking red and black features makes it the place to go to for a memorable sit-down meal.
T4 Bubble Tea
Nothing epitomises the Far East more than tea, making T4 Bubble Tea a must-visit to pick up a refreshing beverage during Lunar New Year. Alongside the fashionable bubble teas – from the classic pearl milk tea to a coconut jelly version – T4 also serves up traditional teas brewed from leaves hand-picked from the mountains of Taiwan, meaning every cup is sure to leave you refreshed.  
YiFang
It's no surprise that there are often queues to order a bubble tea from YiFang – it's made in front of your eyes from natural ingredients, and even uses methods that have been handed down through the generations – its hand-braised fruit jam is a secret recipe from the founder's grandmother – while there's even the opportunity to personalise its bubble teas too. Try its best seller, its own unique take on 'bubble tea': Mudflip Milk Tea.
Home, Fashion and Gift Inspiration
Almost all decorations for Lunar New Year should involve the colour red and lucky images such as the Chinese symbols for luck; or as this year is the year of the tiger, tigers can also be used to adorn the house. Shop for trinkets, paper lanterns and other décor at Flying Tiger Copenhagen, while you can click and collect items from John Lewis via Waitrose & Partners.
Look the part during the celebration in BOSS' Lunar New Year capsule collection that comprises tiger prints, graphics and patterns. The 23-piece range also features some garments from its Responsible products range, which uses at least 60 per cent more sustainable raw materials. GANT has reimagined sportswear classics with its hand-drawn tiger motifs and scarlet hues to pay homage to the Year of the Tiger; click here to view the collection. Kate Spade New York has Lunar New gifts inspiration aplenty; from a tiger crossbody bag to treasure trove stud earrings, red bags to pendants, shop the collection here.
For those searching for presents, chocolates and flowers are always a sure-fire hit, so why not give one of these specially curated gifts from Charbonnel et Walker or a bouquet of blooms from Flowers & Plants Co.?
For a sentimental gift, pick a piece of jewellery from Goldsmiths, Vashi or Pandora such as this Chinese Tiger Charm, or a timepiece from Bremont or Watches of Switzerland makes for an investment piece. Still in need of other ideas? How about a Montblanc pen or a Moleskin limited edition Year of the Tiger notepad.
Elsewhere you can celebrate the arrival of the Spring Festival with MAC's Lunar New Year gifts – its limited-edition makeup range brings together some of its bestselling products but with an added touch of sparkle – while the stand-out pink tiger packaging set against a red and purple background print is also worthy of a special mention. Not sure what colour lipstick to go for? They also offer a Virtual Makeup Appointment – simply book here. Bobbi Brown also has a Lunar New Year Makeup Collection named Lucky in Red, as does Charlotte Tilbury, stocked at Space NK. Finally, for luxury fragrances, head to Jo Malone London or Penhaligon's.
You can also read about Kate Spade New York Now Open at Canary Wharf here.