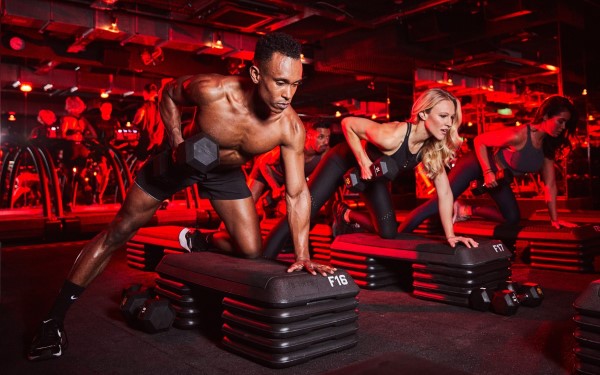 Shops & Services
Get Back to It
Overhaul your fitness regime now that indoor classes have reopened
19 May 2021
Third Space
Located in the heart of Canada Square, Third Space members are making the most of the 100,000 square feet and three floors of luxury training space that the luxury health club has to offer. From state-of-the-art training facilities to a 23-metre pool, there's plenty to get the adrenaline pumping and the endorphins flowing.
What's more, now that indoor classes are open there are approximately 210 classes per week led by some of the best instructors in the UK to choose from. These include strength and conditioning, studio cycling, mind and body, dance and combat classes, which can be booked by members via its app. Its 13-metre-high climbing wall and its basketball court, where you can shoot a hoop or two, are also now open.
After, why not indulge in a treatment in the Third Space Spa?
Try its… Pulse class, which uses ballet and Pilates to build and strengthen long, lean muscles, or Exhale, which focuses on movement and meditation.
Barry's
The self-styled 'best workout in the world' is back and is ready to put you through your paces in the renowned Red Room. Said to burn over 1,000 calories during a one-hour class, the high-intensity interval workout at Barry's is based on the simple idea of shocking your body with a combination of strength and cardiovascular exercises, such as routines on Woodway treadmills and strength training utilising free weights, enhanced by a night-club sound system and red lighting. After, visit the Fuel Bar for one of its shakes or shop the brand's latest gym kit collaborations.
Try its… Original HIIT Workout that comprises 50 per cent treadmill and 50 per cent strength training, or its Original Double Floor class for those no-running days.
Awakn               
Awakn's philosophy is all about being mentally sharper and physically stronger, and it offers strengthening, cardiovascular, boxing and functional classes in its Arena space. The fitness brand's mission is to provide its clients with the mental tools required to achieve their goals – both inside and outside of the gym, and it prides itself on instilling its clients with the belief to become the best version of themselves to 'Awakn' their inner power.
Try its… Box & Lift, which layers boxing and lifting techniques, or its Run & Box where you work back-to-back and switch between running and boxing.
Peloton
Grown used to the home workout routine? Peloton brings classes from around the world to your living room, with sessions ranging from five to 90 minutes led in real-time by instructors and tailored to every fitness ability. Whether your workouts of choice are treadmill-based or bike-focused, discover which of the immersive brand's equipment best suits your lifestyle at its Canary Wharf showroom, where you can get a half-hour personalised walk-through or schedule a test class to experience them yourself first-hand.
Try its… Live DJ workout, where a top DJ joins instructors to give these classes a club-like feel, or its Climb class that is perfect for building strength.
Rest and Refuel
After working up a sweat, refuel with a healthy bite to eat. Build your own salad from Chop'd, choose from the range of health pots from Crussh or enjoy a Fieldtray from Farmer J, while Island Poké, Natural Fitness Food, Little Farm and Rainbo at Wharf Kitchen are also just some of the eateries that have an array of healthy options. Wash it down with a juice from Joe & The Juice – its Energizer or Sports Juice blends are ideal post-workout.
Act the Part, Look the Part
In-need of new gear? Canary Wharf retailers have got you sorted; Sweaty Betty and lululemon are best known for their leggings, ASICS for running gear while JD Sports offers everything you need for a workout style overhaul at high street prices.