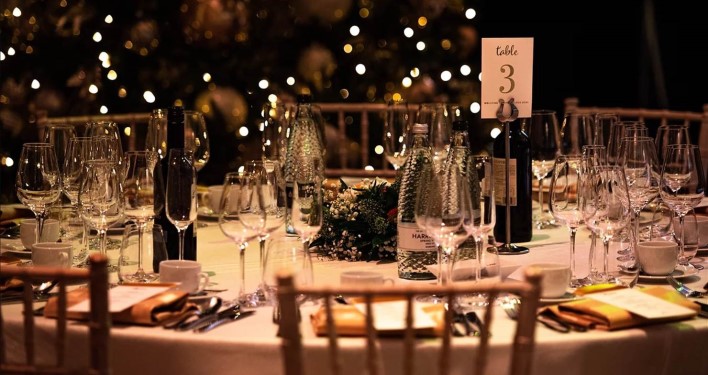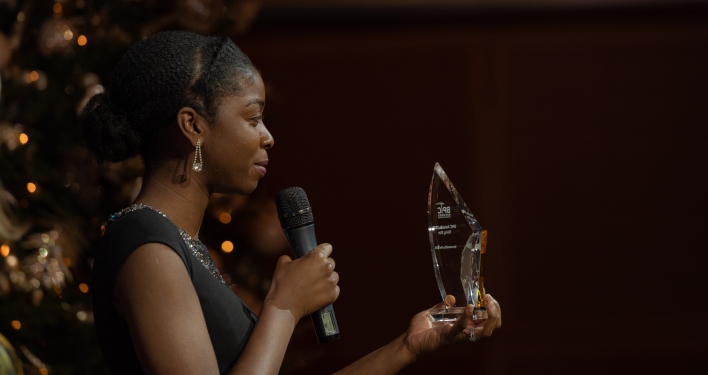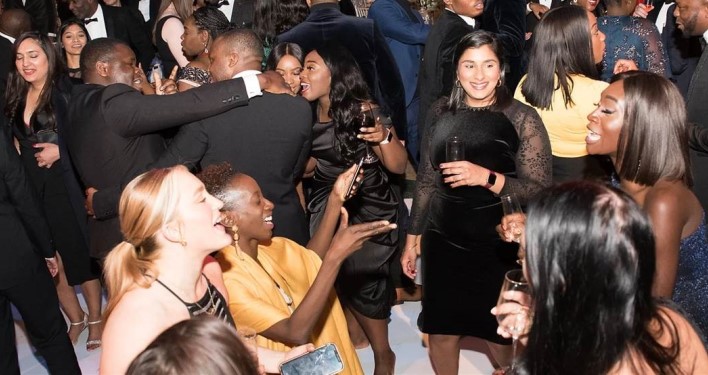 East Wintergarden
From the archives: Celebrating diversity and inclusion at the BPIC Awards 2021
East Wintergarden held the first ever end-of-year awards for the Black Professionals in Construction Network in 2021
12 April 2022
The stage was set. The awards were lined up. And East Wintergarden was the setting. On Wednesday 1 December 2021, we held the first ever end-of-year awards for the Black Professionals In Construction Network (BPIC).
The BPIC Awards set out to celebrate diversity and inclusion – and it did just that. The celebratory ceremony brought together more than 400 talents across the industry, from technical knowledge-based success and those doing extraordinary work in improving diversity and inclusion in the sector.
On the night, our Canary Wharf venue was transformed with a twinkly dance floor, our famous canopy of fairy lights and music from MOBO award winning singer, Rachel Kerr. Our Main Hall was decked out with branding enhanced by our in-house technical production whilst nominees and winners enjoyed a delicious three-course meal provided by Create Food.
We caught up with Rumbi Nambureti, from the BPIC Network, to find out what she thought of the evening and why East Wintergarden was the chosen setting.
Why did you decide to host the first awards at East Wintergarden?
Rumbi said: "East Wintergarden is the perfect location for anyone who works in the city, and the venue is connected to excellent transport links. Hence it made sense to choose this space. The venue is stunning, providing beautiful backdrops of the river and an added benefit of in-house technical support and catering needs that we required for an event of 400+ people."
Were there any particular factors about the venue that sold it to you?
"The 27m-high glass dome was an absolute selling point," Rumbi said, "providing that wow factor of panoramic views from the grand glass facades."
When choosing the venue for your awards, what were your must-haves?
"The size of the space was essential to us. We have an extensive network and wanted to ensure we could have as many people as possible in one room. It was also vital to have a venue that would provide us with as much support as feasible as this was our first event of this size."
"East Wintergarden surpassed our expectations on the latter!"
What did you enjoy most about the awards?
Rumbi said: "We thoroughly enjoyed the dancing after the awards ceremony presentations were over. It was beautiful to see everyone dancing and interacting, especially as this was, for most, the first event attended following the lifting of covid restrictions in nearly two years."
Finding the best event venue for your awards ceremony
After an unusual space that's spacious, bright and show-stopping? Look no further than East Wintergarden. Our unique Canary Wharf events venue is one of a kind. Featuring a 27m high glass arched dome, marble flooring and three different spaces to socialise and celebrate, it's a blank canvas space waiting for you to put your creative stamp on it.
Our Main Hall is our biggest area and can seat up to 450 people for a three-course feast with space for a dancefloor, stage and lectern. 
Having hosted hundreds of awards in our events venue, we understand that a special event calls for a unique venue. East Wintergarden is your stage to celebrate success.
Get in touch with the events team to find out more. Or discover our 2022 Awards Package here.
You can also read about Canary Wharf's award-winning light show Let There Be Light here.