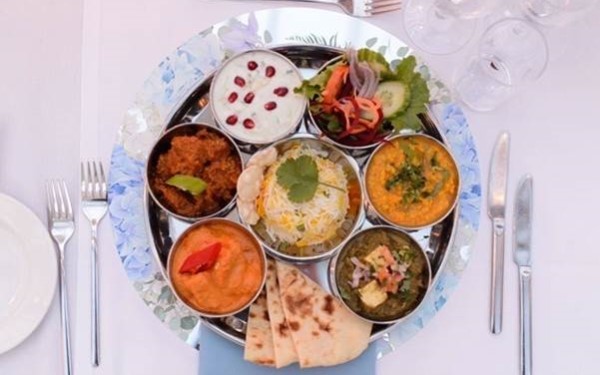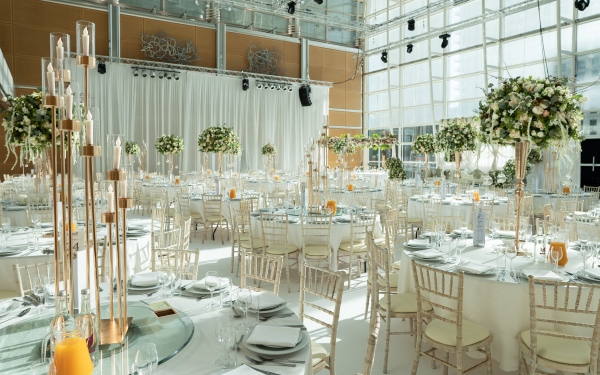 East Wintergarden
Food with flavour: 5 event catering trends we have seen in 2021
What food trends have dominated the catering industry in 2021? We caught up with the team at Preeti Catering to find out
19 November 2021
Following the green light for live events to resume, what has this meant for event catering? And what new food trends have we seen dominating the industry?
Preeti Virdi of Preeti Catering, who specialise in creating exquisite Asian cuisine for weddings and corporate events has given us an insight into the past year and what the talented team have been catering for including  micro-weddings which were allowed to take place in covid-secure venues.
Preeti has dished up some insider knowledge into the catering trends that have shaped our new normal during this year and beyond.
Plated meals on a platter
"Rather than arranging big banquet-style meals, intimate weddings have allowed us to utilise the traditional Thali style of serving food," Preeti said. This is where the entire main course is plated for each guest, with a selection of various dishes all served on a platter.
"It's a really impressive way to serve the main course and leaves guests feeling extra special."
Street food stations are big news
Travel restrictions might still be in place, but that won't stop guests from having a taste of flavours from far, far away.
Preeti says: "Indian street food stations have become really popular as they allow guests to enjoy food from various parts of India. We can provide everything from Masala Dosa from the South and Pav Bhaji from the North."
Full and flavoursome fusion desserts
"Fusion desserts are also really popular right now," Preeti told us.
Fusion cooking combines contrasting culinary traditions or techniques into a single dish.
Preeti contined: "We have already tailored our menus to pair dishes such as our sugary carrot-based Gajar Halwa with Italian pistachio gelato – it's already proving to be a keeper."
Fusion canapés are here
But all the flavour and fun isn't saved until last. Fusion canapés are also here to stay.
Preeti says: "Fusion Canapes are equally as popular, such as our mini lamb burgers and masala fish and chip cones.
"I think it's because people haven't been able to enjoy their favourite cuisines as much as they would have liked to. But by fusing two brilliant cuisines together, they get the best of both worlds."
Bring on the BBQs
In true outdoor fashion, barbecues have made a brilliant return to the food catering scene.
"We are loving the choice a BBQ style menu provides for evening snacks or post ceremony lunches," Preeti tells us. "We use a traditional Indian tandoor (clay oven) to make fresh kebabs, chicken dishes and paneer skewers. Guests love the interactive feel and being able to see the chefs in action is always fun."
Catering at East Wintergarden
From canapes to bowl food dishes and street food-inspired snacks to the finest seated lunch and dinner menus. Every event is a tasteful occasion here at our Canary Wharf event space.
We work with the best and most talented food caterers our capital has to offer.
If you're wondering where to host your next event – be it a wedding, award ceremony or corporate occasion, make it East Wintergarden.
Get in touch with the team today to find out prices, what's on offer and how we'll make your next event unforgettable.