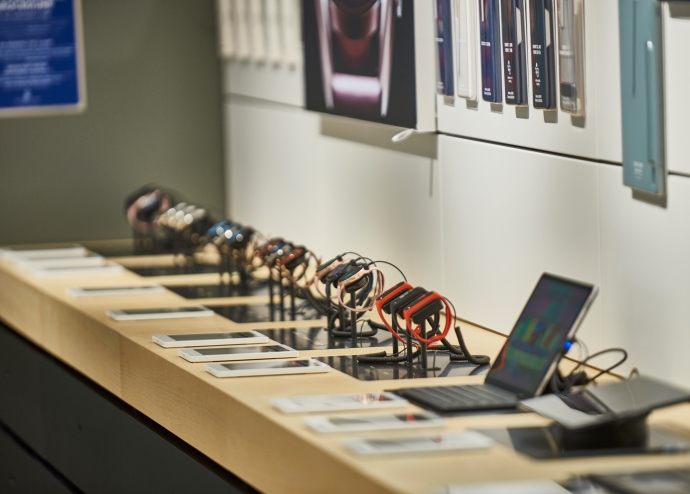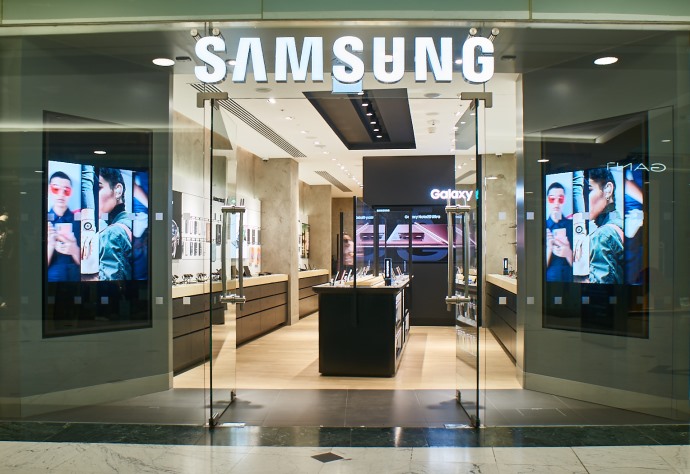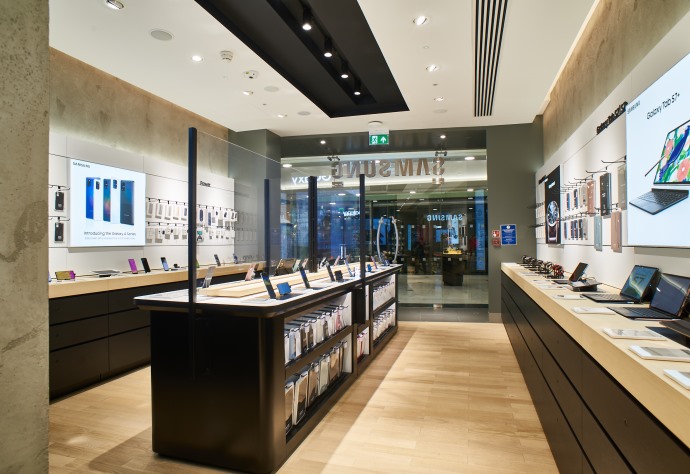 Shops & Services
Discover Samsung's New Experience Store at Canary Wharf
London's newest tech playground has officially opened with a key focus on enabling business customers to play, learn and discover
4 December 2020
Samsung Electronics Co., Ltd today announced that on Wednesday 2nd December it will be opening the doors to its brand-new experience store in central business district, Canary Wharf, in line with government guidelines. This will be Samsung's third experience store in London, operated by Partner Retail Services (PRS&), the exclusive franchisee for Samsung Experience Stores in the UK.
The all-new Samsung Experience Store (SES) will be open seven days a week, where customers can shop safely, discovering the latest selection of Galaxy devices across mobiles, tablets, wearables, computing and accessories.
SES Canary Wharf will also display its range of Enterprise Edition and Rugged devices, ready for customers to get hands-on and explore. What's more, a specialist Business Solutions Expert will be available to support Canary Wharf's business customers in-store, as well as visiting businesses directly for product demonstrations. Until Tuesday 15th December, business customers can also receive 10% off all Galaxy Enterprise Edition and Rugged devices.
With a dedicated team of Customer Experience Experts on hand to resolve all technical needs, customers can learn how to get the most out of their device. The store's first-class device repair service ensures all mobile, tablet and wearables repairs can be completed on site via certified technicians, with the majority being completed on the same day.
To celebrate and welcome guests, SES Canary Wharf will be offering limited time deals** on some of Samsung's latest devices. These include:
Galaxy S20 5G – Save £250. Now £649.
Galaxy S20 FE – Save £100. Now £499.
Galaxy Tab S7+ WiFi – Save £80. Now £719.
Andy Webb, Director of Samsung Experience Stores said: "We're delighted to expand our Samsung Experience Store portfolio with the opening of the Canary Wharf store. We look forward to welcoming our customers to the store and teaching them how to get the most out of our full selection of innovative Galaxy devices, in addition to showing off our Rugged and Enterprise range for local businesses."
Stuart Fyfe, Director of Retail Leasing, Canary Wharf Group said: "We are very excited about Samsung's New Experience store opening in Canary Wharf. They are a brand we have admired for a long time and one we very much look forward to working with as technology becomes ever more important in our lives. The highly anticipated opening will be welcomed by our local residents, visitors and workers just in time for the festive season."
To learn more about the diverse range of services on offer, or to view Samsung Experience Store's COVID-19 precautions, please visit Samsung at Canary Wharf, or online at www.samsung.com
Find the Samsung Experience Store in Canada Place, Canary Wharf. Open Monday-Friday: 9am-8pm, Saturday: 10am-7pm, Sunday: 12noon-6pm
*Canary Wharf Samsung Experience Store opening offer valid 2/12/20 – 15/12/20. 10% off Galaxy Enterprise Edition and Rugged devices is subject to a maximum sales value. Cannot be used in conjunction with volume discounts.
**Canary Wharf Samsung Experience Store opening offers limited to 2 devices per customer, valid 2/12/20 – 4/12/20. Prices, specifications and services are subject to change without prior notice. Product and offers subject to availability.