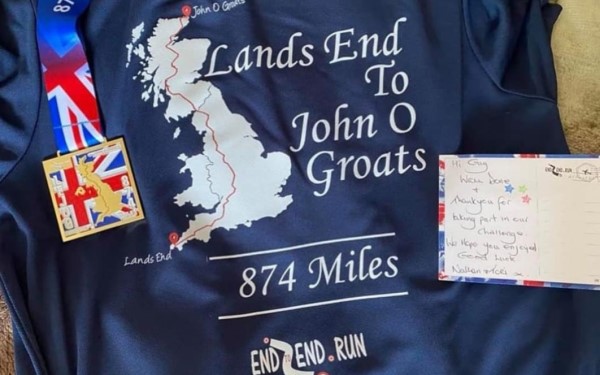 East Wintergarden
Charity Walk Raises Hundreds for National Campaign for the Arts
Our Deputy Technical Manager took on The Lands End to John O'Groats virtual challenge to help raise funds for the charity 
27 April 2021
Just under £1,000 (and counting) has been raised by one of our employees for the National Campaign for the Arts.
At the beginning of the year, East Wintergarden's Deputy Technical Manager, Andy Hurley, put his best foot forward and took part in The Lands End to John O'Groats (LEJOG) virtual challenge.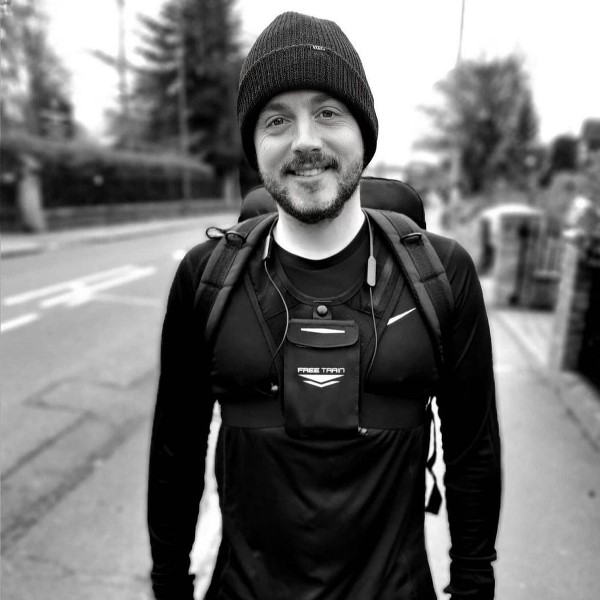 Taking on the challenge
Explaining his reasoning for taking part, Andy said: "So many people close to me, including my wife and myself, work in the events industry. I have been very lucky, but over the past year others have really struggled or lost work completely. It's no secret that the industry has been hit hard due to the ongoing coronavirus restrictions. Which is why I wanted to do something.
"In support, I decided to complete the charity challenge."
The virtual LEJOG sees participants walk, jog, run or cycle 874 miles – which is the length of England. How you complete the distance is completely up to you.  Participants log their miles as they go, to show their progress and see how far they have left to go .
Andy completed the challenge at the beginning of the year when England was in its third lockdown. "This meant there were restrictions imposed on how far you could travel," Andy said. "Therefore I had to create my own routes running and walking around my local area."
Completing the 874 miles
The virtual challenge opened on January 1st, 2021 and gives you a year to tick off the total distance in your own time. However, Andy logged the full 874 miles in just 68 days.
"I completed 14 miles on my first day," Andy said. "This put me in a good position going into the challenge and after the first day I was in the top 100 of those taking part. It wasn't intended to be done in a short amount of time, but after such a great start, I really wanted to stay in the top 100.
"I increased my distance each day until I was doing 20 miles a day and gradually increased in my position. I ended up finishing the challenge in 68 days."
Challenge completed!
Overall, Andy finished the challenge in 40th position out of 10,440 people taking part. He also smashed his £500 target, as it currently stands at £825.
Andy said: I didn't expect much in the way of support and donations, I just wanted to raise as much as I could. Currently 65% over my initial target has been raised, which is great. It's going to a very worthy cause."
The funds raised will help the National Campaign for the Arts – a charity run by volunteers who campaign for more public investment in the arts.