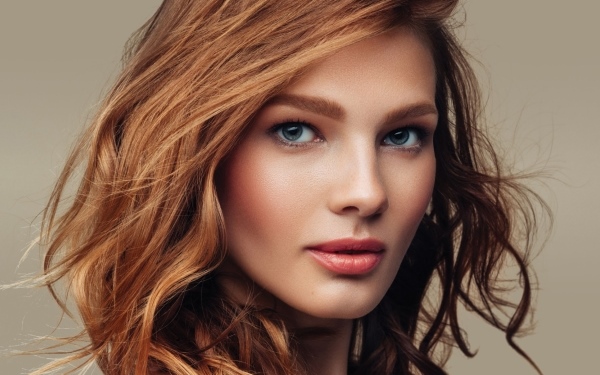 Shops & Services
Brand New You
Spring into the new season feeling revitalised with uplifting scents, a fresh trim and the latest make-up collections
24 June 2021
SCENTS OF STYLE
Celebrate the easing of restrictions with an uplifting scent that echoes the vibrance and optimism of this time of year. At Jo Malone London in Cabot Place, the fun and frivolity of British fêtes has been reimagined in the new Marmalade collection of limited-edition fragrances. At Penhaligon's, also in Cabot Place, the fragrance connoisseurs have bottled the fresh floral scent of spring in its Bluebell Eau de Toilette, while Acqua di Parma in John Lewis has unveiled the latest edition to its Blu Mediterraneo collection, Bergamotto di Calabria La Spugnatura. With notes of bergamot, mandarin and grapefruit, it's the perfect scent for summer.
FACE TIME
If your make-up collection is in need of a refresh, make a beeline for MAC in Jubilee Place, where the brand's vast range of make-up artist-approved cosmetics can be found. If you're a Bobbi Brown fan, the Cabot Place boutique is the destination for the latest launches — don't miss the Luxe Defining Lipstick, which has a tapered shape to aid application. Next door in Space NK, you'll find Charlotte Tilbury's bestselling Flawless Foundation, Magic Cream and Pillow Talk lipsticks. Visit Blink Brow Bar in Canada Place to make the most of its menu of eyebrow and eyelash services, including threads, tints and waxes.
BODY BEAUTIFUL
There's no use looking good on the outside if you don't feel good on the inside. Get A Drip opened in Cabot Place at the tail end of last year, offering hydrating, multivitamin and immunity-boosting IV drips and shots. Joint pain, trapped nerves and lower back pain, meanwhile, are all conditions the wizard specialists at Freedom Clinics in Canada Place can help with; book an appointment for osteopathy, physiotherapy or chiropractic services. For a quick fix, try three minutes in Le Chalet Cryo's cryotherapy chamber, also in Canada Place. The -90 ̊C dry air helps rejuvenate skin, reduce pain and inflammation, strengthen the immune system and accelerate muscle recovery.
SKIN DEEP
Those on a quest for flawless skin will find a variety of cosmetic brands on the Estate. A treasure trove of cult favourites, Space NK in Cabot Place is home to brands such as Drunk Elephant, Susanne Kaufmann and The Ordinary. Kiehl's in Jubilee Place, meanwhile, offers nature-inspired skincare made using science-approved formulas. For skin woes that a cream won't shift, book a free consultation at Sk:n in Canada Place. The clinic offers more than 200 treatments for problems such as acne, laughter lines and pigmentation. Thérapie Clinic in Jubilee Place is the destination for laser hair removal, microneedling and treatments that tackle acne scarring and rosacea.
MANE ATTRACTION
Whether you braved a DIY chop or let your hair run wild, chances are you'll have a gained a newfound appreciation for hairdressers over the past year. In Jubilee Place, celebrity hairdresser Jon Hala is on hand to give tired tresses a new lease of life. The stylist opened his eponymous salon in 2019, offering his expertise on precision technical cutting, hair extensions and keratin smoothing treatments. Fancy shaking up your look? Book a complimentary style consultation at Toni&Guy in Canada Place, where the awardwinning team of stylists will help you find the perfect cut.
MAN IN THE MIRROR
From beard trims to spring scents, these are the best grooming brands on the Estate
BEST FOR SKINCARE
From silky shave balms to moisturising beard oils, Space NK in Cabot Place and John Lewis in Canada Place are the destinations for the latest launches from leading luxury skincare brands.
BEST FOR HAIR
In need of a post-lockdown tidy up? Whether yours is a buzzcut, skinfade or wet shave, book an appointment at Ted's Grooming Room in Cabot Place and Churchill Place, ADAM Grooming Atelier in Cabot Place and Jubilee Place or Toni&Guy in Canada Place.
BEST FOR FRAGRANCE
Fragrance expert Penhaligon's has been crafting its colognes since 1870. Visit Cabot Place for the latest scents. For brands such as Le Labo and Tom Ford, John Lewis in Canada Place is the place to go.