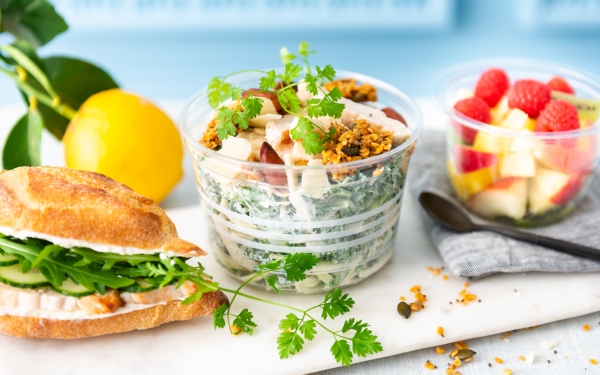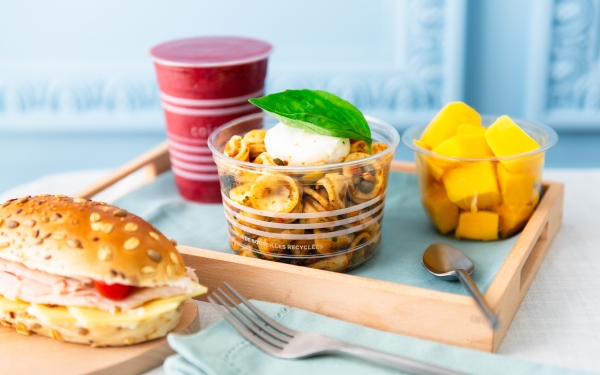 Eating & Drinking
Bonjour! Cojean's healthy fast food has arrived in Canary Wharf
One of our latest openings, Cojean is the perfect pitstop for a quick nutritious and delicious breakfast, lunch, dinner and everything in between
6 May 2021
When it comes to 'fast good' food, leading the way is Cojean, a French company that has spent two decades perfecting its unique offering: healthy and nutritious convenience food. For breakfast, for example, you can enjoy free-range egg brioche, an acai bowl or organic granola (and dairy free options, of course), while the lunch menu – it changes each season – includes everything from soups, salads and sandwiches to toasties and meat-based or vegan hot dishes.
But there's so much more to this French institution than meets the eye. It's a B Corp certified business, which means the Cojean team is committed to balancing 'purpose and profit'. Decisions made are considered not just with regards to the Cojean workers' wellbeing but also that of its customers, suppliers, community and the environment. Its vision and values are summed up powerfully by just three words: nourrir, aimer, donner. Feed, love, give.
The first is delivered thanks to 'simple and fresh products, chosen for their nutritional qualities' and the second by treating the wellbeing of its customers and team as the 'number one priority'. Ten years ago, the Cojean Foundation was established, created to fight poverty and contribute to the sustainable development of the poorest communities worldwide.
Cojean is also committed to recycling, reducing waste and sustainable sourcing wherever possible, which is great news for its customers, and in line with the Canary Wharf Estate's own commitment to eliminating single-use plastic. 96 per cent of packaging is eco-designed and Cojean uses almost 90 per cent certified or recycled cardboard. Seafood is sustainably sourced and no animal-derived gelatine is used; in fact, 50 per cent of the menu is vegetarian-friendly, and vegans are well catered for too. The organic – and gluten free – acai bowl with fruit and granola is particularly popular. Nothing Cojean-branded is deep-fried either, making these options even healthier for us all.
All teas and specialty coffees are organic – and the dairy-free coconut milk and oat drink options too – and so are the juices from Cojean's much-loved juice bar. Green Power is made with just spinach, apple and cucumber, while Yogi Time includes carrot, pineapple, banana and hemp – pick up one up along with your breakfast or lunch after an energising yoga class; Cojean will set you up for the rest of the day.
Must-try at Cojean:
Specialty Coffee
Organic Green Mango Juice
Egg Brioches (mushroom & cheddar or bacon & Emmental)
Vegetarian Lasagne
Organic Acai Bowl
Blue Moon Chia Pudding
Find Cojean in Cabot Place, Canary Wharf 
You can also read about Cojean – the ideal lunch spot for healthy snacks in Canary Wharf.