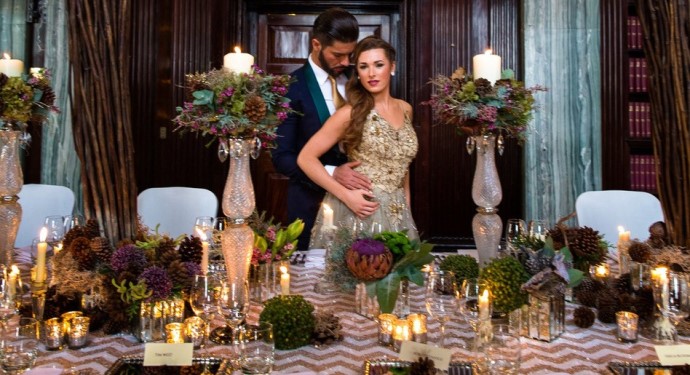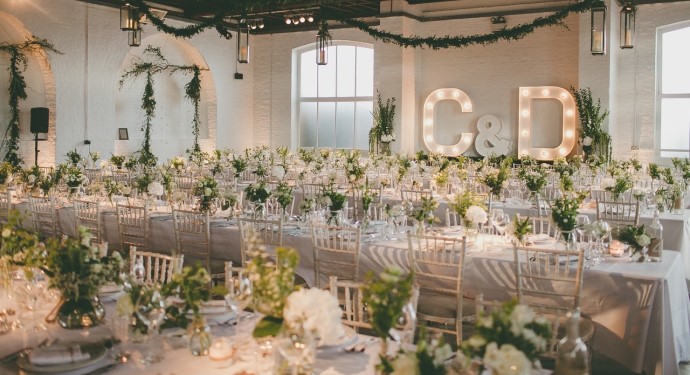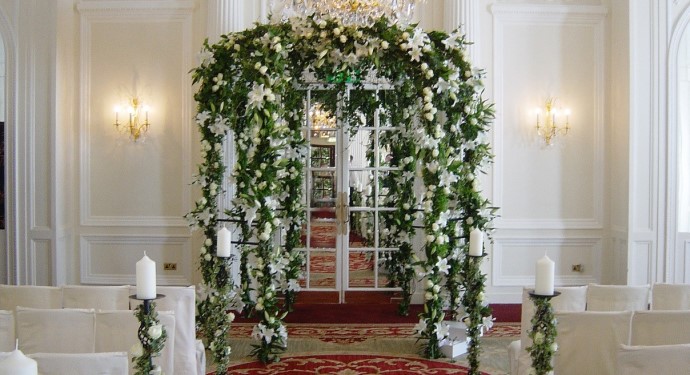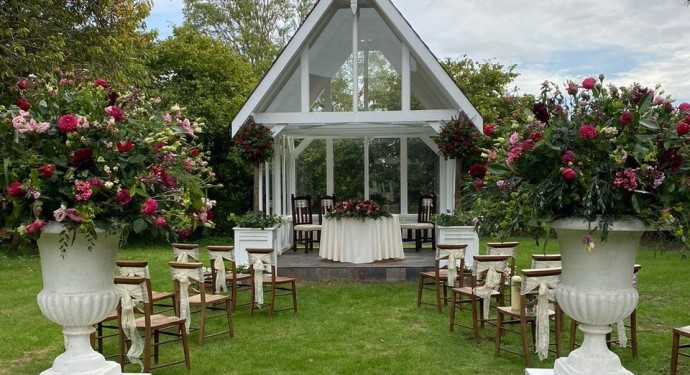 East Wintergarden
8 Wedding Flower Trends for 2021
Whether you use them as a backdrop, centrepiece or focal point – your beautiful wedding blooms are something you will remember for years to come.
25 January 2021
Flowers have got to be one of the most important parts of any wedding.
Not only can the flowers you choose for your Big Day add some colour, but they can also help set the mood and tone for the whole venue. Whether you use them as a backdrop, centrepiece or focal point – your beautiful wedding blooms are something you will remember for years to come.
Which is why it's so important to get them right – especially in an age where guest numbers are limited and micro weddings are on the rise. To help you assess your flower options, we've asked the expert Richard Bragg from RB Floral Design. Richard has forecasted all the major flower trends we'll be seeing at weddings this year and beyond.
Sustainably sourced flowers
Sustainability has been high on the agenda in the events industry for some time now, and the topic and importance of sustainable weddings seem to be gaining more momentum.
Richard says: "The impact our industry has on the environment is on everyone's mind. We've seen an increase in couples wishing to use locally grown and sustainably sourced flowers. There is no doubt that sustainability is becoming more and more important to couples and we really try to embrace that by using seasonal and British flowers. We also use suppliers that grow flowers close to a couple's wedding venue. When styling weddings at East Wintergarden, we used source local growers to Canary Wharf."
Less is definitely more
The great thing about flowers, is that you don't need loads of them to make an impact.
Richard says: "We're seeing more brides embracing the idea that less is more. Beautiful flowers, perfect in form and design, rather than an abundance of floral pieces."
Multi-use arrangements
Richard tells us: "Brides and grooms are making the most out of their arrangements to create an eco-friendly wedding. For example, it's not uncommon to see a couple re-use the ceremony flowers in the reception venue. So when you are thinking of your wedding blooms, think about how you can make the most of them."
U is for Unique
Gone are the days when you'd order a flower creation you'd seen straight off Pinterest. According to Richard, brides and grooms are getting more creative with their requests and making their wedding flowers more personal and unique to them.
He says: "I've seen a huge increase in the individuality of the ideas coming through for weddings in 2021. Brides and grooms are starting to move away from the 'Pinterest aesthetic' for weddings. Instead, they are bringing their own interests and ideas to the table and it's great to see! The most inspirational ideas come from couples themselves as they are putting their own personality and flavour on their day."
Lavish focal points are here for the long run
Richard says: "With lockdown rules and limited number of guests allowed to attend weddings, emphasis has been put on creating a focal point. For example, we've all seen the lavish archways created which make for a brilliant Zoom backdrop for a couple's vows. Especially if they are live streaming their wedding to friends and family members who are watching from home."
Exquisite eye-catching bouquets
In a year that's seen a cap on wedding guest numbers and the rise in micro weddings and streaming them to guests who can watch from home, more focus has been put into creating eye-catching bouquets.
"I think there's no stopping this trend going forward," Richard says. "The presence of an exquisite bridal bouquet was a defining feature throughout 2020's micro weddings and I think it will continue. It ties into the focal point trend I mentioned before. These exquisite bridal bouquets provide a pop of colour and interest – especially for anyone watching via live stream."
Natural and neutral flowers
This trend depends on taste, but it seems that there's an appetite for really natural-looking and neutral-coloured blooms.
Richard tells us: "Complementing all things natural, you can expect to see colour schemes leaning towards neutral shades with subtle colour variations. Whites and green have been dominating the wedding scene with garden foliage like ivy and eucalyptus proving popular.
"There's really been a shift towards flowers that are more organic and naturally styled too. We're seeing more brides embracing the idea of bringing nature inside – by utilising branches as arches, birch trees down aisles and there's nothing better than blossom in Spring."
Goodbye table centerpieces
Remember the days of large and lavish centerpieces on wedding tables? According to Richard, table centerpieces are on the move.
Richard says: "Guests now long have that problem of not being able to see each other across the table. Couples are looking for more off table arrangements, such as floral sculptures and suspended installations to wow guests. With East Wintergarden's high arched glass roof, a florist's ideas are unlimited."
We've hosted hundreds of weddings are our Canary Wharf venue. From large-scale weddings to small scale and everything in between. We can also live stream weddings too. Our team is on hand to make your special day a reality. Take a 360 tour of our London venue or get in touch with the events team to find out more.