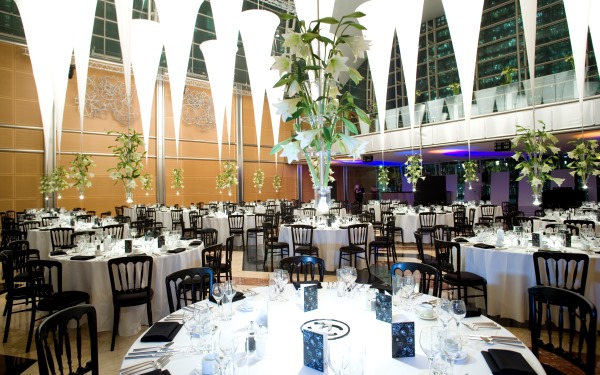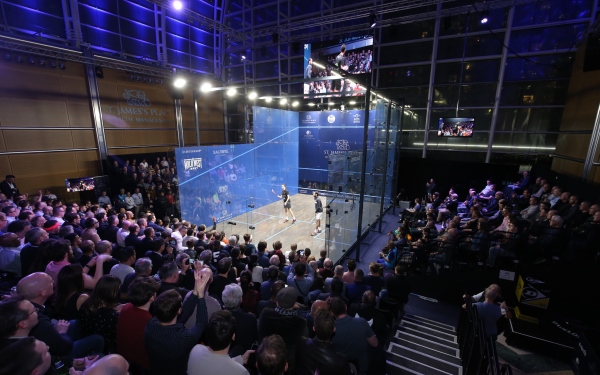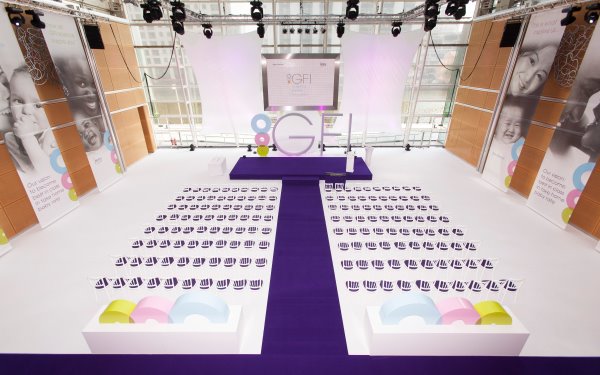 East Wintergarden
7 Ways to Use East Wintergarden's Event Spaces
Our London venue can be transformed for whatever event you have in mind…
4 March 2021
The best event venues can do it all. From having a great location and guest parking to impressive acoustics and second-to-none technical production. But one of the most important aspects of an events venue is the flexibility of its space.
Since East Wintergarden opened its doors in 2003, more than 1,200 different events have taken place. We've held squash tournaments in our Main Hall, large-scale weddings which spanned across all three of our spaces and put on unique workshops in our intimate Promenade Room.
We understand an amazing venue has the power to bring your special event to life. Here are some of the ways our Canary Wharf space has been transformed over the years…
A wedding venue with a difference
Many couples have said 'I do' beneath our beautiful arched glass dome roof. We've seen weddings incorporate old traditions, new traditions and everything in between. We've held thousands of weddings from Asian weddings, Jewish weddings and civil ceremonies. We've also held no-expense spared wedding receptions in our Main Hall and provided more intimate micro weddings in our Promenade Room.
No matter how big or small you want your Big Day to be, weddings at East Wintergarden are super unique. We work with a brilliant range of suppliers to tailor make and personalise your wedding – so you can eat, drink and be married! 
Award-winning ceremonies 
Prize-worthy moments deserve an award-winning venue to celebrate in. We can roll the red carpet out for corporate companies celebrating their staff's achievements or global corporations shining a spotlight on those that have made outstanding contributions to their industry. 
Our flexible Main Hall comes with a 1,000 person capacity and is our largest space. It's ideal for a celebratory dinner or standing reception to really raise a glass in style.
Captivating conferences
Canary Wharf is a vibrant hub for business – and conferences are no different. In fact, one of the last conferences we held at East Wintergarden before the UK's first national lockdown was the Business Funding Show. We were able to transform our space specifically for the client's needs. 
Our Main Hall made the perfect flexible setting for investors, guests and exhibitors to talk business with 48 exhibitor stands, a lounge style cafe and a networking area. Whilst our Gallery was used as a networking clinic. When you hire East Wintergarden for a conference, you'll have a duty manager, caterers and on-site staff all at your disposal to ensure the event runs smoothly.
      Hosting hybrid events
Hybrid events proved to be a buzzword for 2020 thanks to the introduction of social distancing measures. A hybrid event is a conference, seminar or meeting that combines a live in-person event, along with a virtual online component. 
Thanks to the rapid evolution of technology, we are able to offer a Live Streaming Package from our London venue to help broaden reach and create an intimate experience for each and every viewer. It's a great way of connecting people whilst we've been unable to meet in person.   
Have yourself a Merry Christmas Party
The most wonderful time of the year only gets more magical at East Wintergarden. We know it's only the beginning of the year, but it's never too early to start planning Christmas! 
We deck out our glass atrium in a blanket of fairy lights and our Main Hall can be transformed with a dance floor, DJ booth and tables ready for your staff to enjoy the finest festive catering. But we don't just limit East wintergarden for adult-only parties. We've thrown kids' themed Christmas parties too complete with Disney characters, crafting and fancy dress fun. Whatever your Christmas party agenda, East Wintergarden has it all wrapped up.
Celebrate a Bar Mitzvah
A Bar or Bat Mitzvah calls for a special celebration – after all, you only turn 13 once! We've held a range of Bat Mitzvahs during our time. There's space for a band, room for a dance floor and everything you need to throw a party they will never forget.
We work closely with your chosen Kosher caterer and production company to bring your dreams to life. 
Unique events
Maybe it's a wellbeing weekender you want to host, a fashion show that needs some extra wow-factor or a milestone birthday you want to mark – East Wintergarden can cater to your vision.
Our venue is a completely blank space ready for you to make your own.  Our Main Hall has a 1,000-person capacity, our Gallery caters for up to 250 standing guests whilst our Promenade Room is the perfect fit for 40. 
Time to book your next event? Make the venue East Wintergarden. Get in touch with the events team today or take a virtual 360 tour now. We're offering a full refund on any events that have to be cancelled due to coronavirus. T&Cs apply.