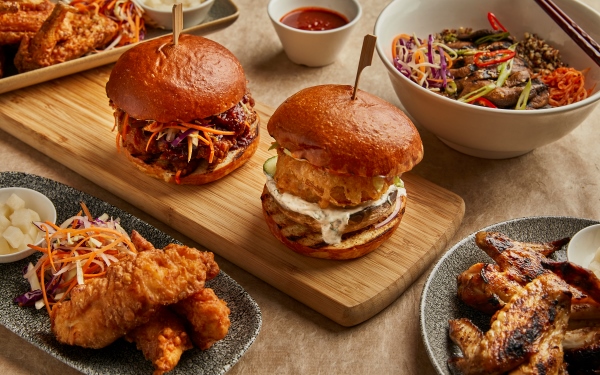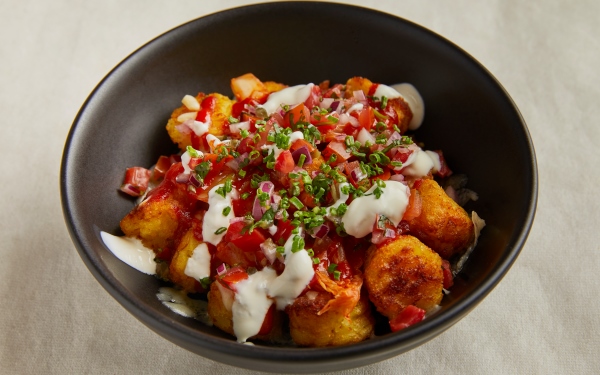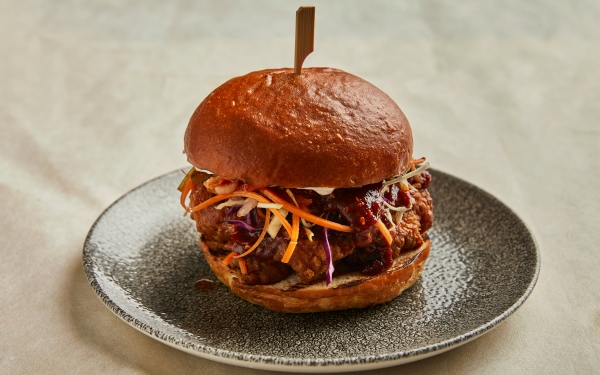 Eating & Drinking
Try the Best of Korean and American Flavours at Seoul Bird
Jubilee Place is now home to the unique Seoul Bird, where fried chicken takes top billing and you can expect an explosion of flavours in every dish
23 June 2021
As Seoul Bird's co-founder Judy Joo explains, fried chicken has an interesting history. Of course, it was originally, and famously, an American dish from the south of the country, but during the Korean War, American troops sold fried chicken from stalls where they were stationed in South Korea; traditionally, Koreans had steamed chicken, usually in soup or broth. "Fried chicken was American and adopted by the Koreans; it evolved and then became uniquely Korean," Judy points out.
And who better to bring crispy, double-fried Korean-style chicken to Canary Wharf than world-renowned chef Judy Joo? After she became disenchanted with her previous job, she followed her passion and joined forces with fellow chef Andrew Hales, with whom she has worked for more than a decade. Inspired by Judy's Korean-American heritage and their food tours across South Korea, from Seoul to Busan, Seoul Bird is the result of their passion for Korean cooking and flavours.
Diners at the new Seoul Bird in Canary Wharf – the company's other London destination is found in Westfield Shepherd's Bush – can enjoy cult favourites alongside exciting new additions. The former includes the much-loved chicken – brined for 24 hours "to make it super juicy on the inside, then double fried to get an extra crispy, crunchy crust on the outside," says Judy – and for burger fans, there's the Seoul Burger with a toasted potato bun with Korean-fried chicken, drizzled with soy and gochujang glaze and topped with kewpie mayo, red onion and iceberg lettuce.
Making their debut on the menu are mixed buckets of double-fried tenders, wings and thighs, as well as the grilled bucket filled with thighs and wings cooked over charcoal; all buckets are served with a choice of Seoul Bird's signature dipping sauces. "Andy and I have spent a lot of time developing these exciting new dishes that we couldn't wait to bring to Canary Wharf," enthuses Judy. "Growing up in America, buckets of chicken were a special treat. I wanted to recreate that sense of sharing and abundance at Seoul Bird."
Londoners particularly love, Judy has observed, the fried chicken in a rice bowl. "And of course, our tater tots!" These mini hash brown potatoes, a decadent Korean-American hybrid, are topped with melted cheese, kimchi, hot sauce, sour cream and a choice between fried or grilled chicken. If you have room for dessert, enjoy a frozen Seoul Shake; of Chocolate, Caramel & Praline, Mixed Summer Berry Mess and Vanilla & Coconut, Judy would opt for the Berry Mess during the summer.
So grab a shake and take a seat at Seoul Bird, admiring its unique interior design as you do, which Judy sums up as "fun and playful"; the award-winning studio Tibbatts Abel took inspiration from Seoul's street food culture and both the neon lights – influenced by New York aesthetics and traditional Korean design – and the artwork were custom-designed. Sip a glass of Soju, Korea's favourite spirit, while you wait for your food, or a Korean Iced Tea from a biodegradable see-through pouch – yuzu green and green plum with ginger. 
What does Judy promise those who visit Seoul Bird? "The best fried, and grilled, chicken they've ever had! A bunch of great, complex, pungent flavours, if they're not familiar with Korean food, from spicy to salty-sweet. There's something for everyone."