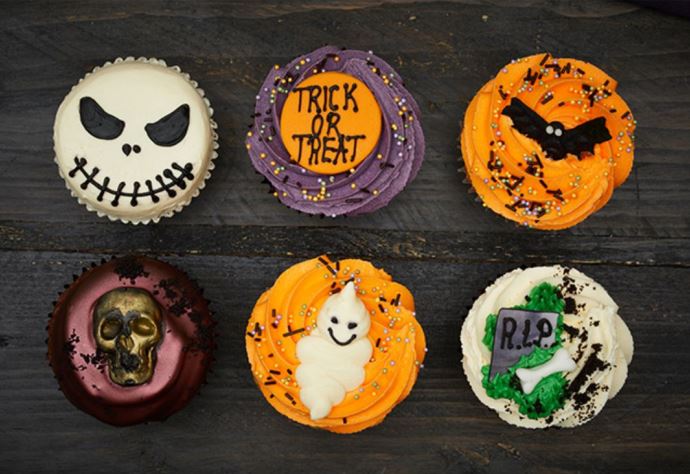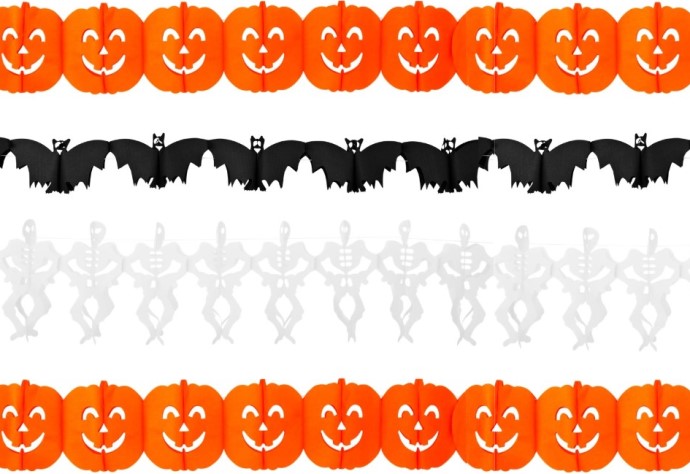 Shops & Services
Shop for Your Halloween at Home in Canary Wharf
Ahead of 31 October, stock up on everything you'll need, from food and drink to costumes and decorations, to make Halloween at home a night to remember
8 October 2020
The build up to Christmas may have already begun but across the country, children – and adults – are counting down the days to the scariest night in the calendar. Halloween falls on a Saturday this year, a week after the clocks go back, and it's the perfect opportunity to decorate the house and stay in after dark to enjoy tricks, treats and a spooky family evening!
First and foremost are the food and drinks, which are always the most important part of a brilliant night in. Across Canary Wharf, you'll find all sorts of spooky goodies to treat your family to and where better to start than with the most distinctive of Halloween symbols? Head to Waitrose & Partners in Canada Place shopping mall for organic British pumpkins and a handy pumpkin carving spoon; the bigger ones can be carved into frightful faces to put outside and scare passers-by, while the smaller ones are perfect as little lanterns to use inside, and always make sure children are supervised if they're helping.
Once you've chosen your pumpkins, find all the ingredients you'll need for recipes to use up the nutritious, and delicious, pumpkin flesh – such as soup, hummus or cheesecake – or opt for warming, seasonal squash soup, available at both Waitrose & Partners and Marks & Spencer Simply Food (Jubilee Place shopping mall). When it comes to drinks, we recommend those over 18 browse cocktail recipes from Waitrose and buy the ingredients to make them at home – suitably orange-hued drinks include passion fruit martinis and spiced party punch. Waitrose & Partners' decorations section is also worth a visit, home to everything from fun Halloween crackers and napkins to LED spiders and wicker pumpkin lights.
Flying Tiger Copenhagen (Crossrail Place shopping mall) has pulled out all the stops for Halloween and it's your one-stop-shop for decorations and costumes. There are brooms and bat wings, spooky lanterns and cauldrons, capes and pumpkin party glasses – all of which can be used again next year. Check out the kids' spooky glow-in-the-dark skeleton gloves, which come in adult size too, and will make quite a statement throughout winter. Tiger's paper garlands, cups and plates – with quirky winking cat, cheeky ghost and smiley pumpkins designs – have the added bonus of being made from sustainably sourced paper. Children and adults alike will love the black mesh spider tablecloth, luminous cobwebs and bat confetti balloons.  
At Tiger you'll also find plenty of treats and sugar lovers will be delighted by mini chocolate pumpkin balls, Halloween lollipops and freaky white chocolate skulls with wine gum brains. For something on a bigger scale, it has to be Lola's Cupcakes in Canada Place shopping mall. From 17th October, and sooner online, you'll be able to buy or order from a range of freshly-made, beautifully decorated Halloween cupcakes and cakes, which will delight the whole family, and especially those currently enjoying The Great British Bake Off.
Pique your children's imaginations even further and treat them to new books from Waterstones (Cabot Place shopping mall) to enjoy in the weeks leading up to Halloween, and to give them ideas for homemade costumes too. The younger ones will adore the themed Mr Men and Spot books, as well as The Very Hungry Caterpillar's Creepy-Crawly Halloween and Funnybones, a timeless classic. For the older ones, there's never a better time to introduce them to the wizard world of Harry Potter, and the wide range of colouring, sticker, painting and activity books will keep children of all ages busy for days.
If you do fancy a Halloween-themed outing before the big night at home, head to The Alchemist in Reuters Plaza on a Saturday or Sunday for its new Murder of the Dancefloor bottomless brunch; on the must-try list is the rum-based Dead Red Zombie cocktail, which can also be ordered for collection and concoction at home. End the day with a visit to the Everyman Cinema in Crossrail Place – screening on 30 October is House Party: the Rocky Horror Picture Show, to be enjoyed with hot food and an ice cream sundae.
You can also read about Canary Wharf's new tea Pamban branch here.