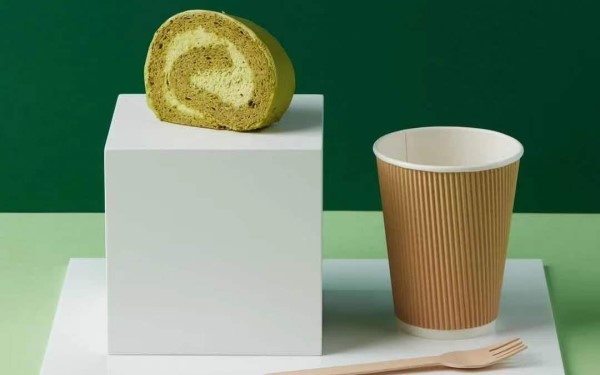 Eating & Drinking
Yumtea: Your new Asian neighbourhood tea bar & patisserie
For a perfectly-brewed cup of tea, look no further than Yumtea in Canada Place – and enjoy one of its deliciously pretty pastries or cakes at the same time.
29 June 2021
59 degrees. This, according to the experts at Yumtea, is the optimum temperature for tea. Specifically – Yumtea's All Day Blend, Jasmine Green and Ginseng Oolong. To save us from holding a cup of boiling hot tea while we wait ten minutes for it to cool down, Yumtea has developed a brilliant method of making tea at a drinkable temperature (and it's so unique that the team is applying to patent it). Tea is concentrated and frozen in ice cubes, then hot water is poured over the ice, resulting in tea that's the perfect temperature to drink.
"We came up with the idea because we thought: how can we find a way to make the tea taste the best it can, and at the same time do something clever?" explains Cindy Liu, Co-founder of Yumtea. The All Day Blend and Jasmine Green are proving popular in Canary Wharf since opening, as are the Iced White Peach Oolong and Iced Matcha Latte – especially when it's been warm. Jasmine tea is always cold-brewed at Yumtea, Cindy points out, because hot-brewing burns the leaves.
This specialist tea bar can be found in Canada Place and its delicate tea flavours, all freshly and expertly made, are both traditional and contemporary. Yumtea wanted to serve Canary Wharf's community of local residents and professionals with its Asian flavours, found not only in its tea but also its pastries and cakes – the perfect accompaniment to your morning brew, or as an afternoon treat. For these, "presentation is as important as the flavour," Cindy confirms, "and we've found that Asian and non-Asian tastes are totally different! Asian customers usually ask for the least sweet option – the Matcha Marble or Vanilla Cheesecake. Non-Asian customers prefer the light Mango and Jasmine Mousse or Strawberry Shortcake. Most people like the Roll Cakes, which are a good balance."
Balance is also aimed for when it comes to the interior design at Yumtea. "We used as much eco-friendly material as we could," explains Cindy. "For the wall and cover of the counters, we chose Clayworks clay plaster from Cornwall which is manufactured from 100% raw material and can be put back to the earth straightaway without any recycling process. It is healthy and super eco-friendly. As a small and independent business, we are trying our best to achieve net zero."
Whether you're already a tea aficionado and lover of distinctive Asian flavours, or new to both, Yumtea is the place to indulge your senses this summer.