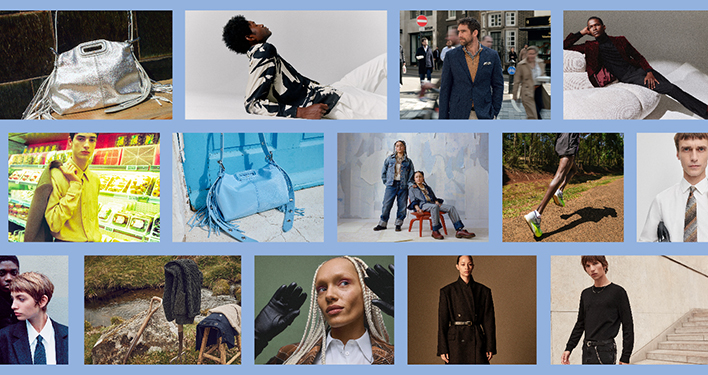 Shops & Services
Where to find Fall fashion in Canary Wharf
Autumn/Winter style is in full swing, with homespun super long knitted scarves and the classic black coat making a perennial appearance, a fresh take on the chic white shirt and lots and lots of layering. Celebrating Fall fashion in all its glory, here's where you can get the look, shop the high street and find those perfect investment pieces in Canary Wharf.
3 November 2023
Cool and casual
It might be cold outside but that doesn't mean we can't look ultra chic as we wrap up warm. Casual clothing is all about layers this year, so there's no need to suffer the winter chill in the name of style.
Sustainable comfort at Boggi Milano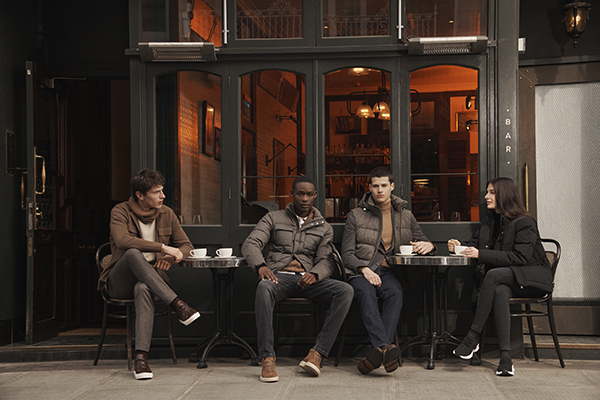 Innovative, comfortable, sustainable and stylish, Boggi Milano in Canada Place is the master of stylish casual wear and easy formal wear for men. Soft shapes and textures, slightly oversized and made from the best high-performance fabrics, are the details of the day. Flannel city trousers have never looked so good, and what they don't know about Merino wool polo necks isn't worth knowing.
Runway ready winter wear at COS
Head to Jubilee Place to discover fashion straight off the runway courtesy of COS. The contemporary atelier has a capsule collection of men's and women's clothing, characterised by inspired knitwear and oversized tailoring. Mohair tunics, a super comfy tortoiseshell-jacquard alpaca-blend cardigan and quilted jackets, all layered over crisp white shirts and crinkled satin. It's the ultimate seasonal wardrobe update.
Easy going at GANT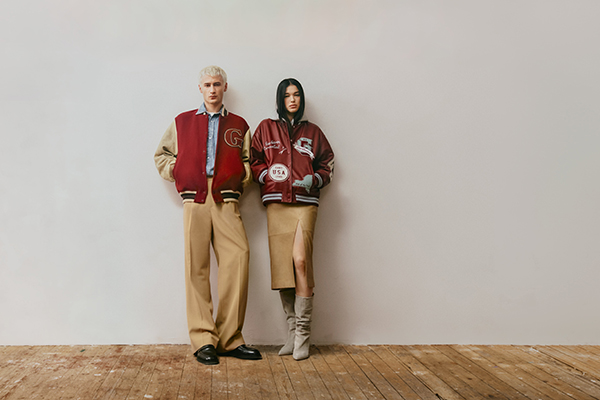 American sportswear meets European sophistication at GANT in Canada Place. Relax in style and a rich catalogue of seasonal colours (cream, camel and a pop of berry red). Feel comfy and stylish in their oh-so-pleasing GANT Essentials range of shirts, knitwear, jeans and jackets for both men and women, and enjoy hero pieces in the form of shearling coats and wool varsity jackets.
Country jaunts at Hackett
For gents with an appetite for autumn adventure, Hackett delivers luxurious casual wear (although they're also known for their impeccable tailoring). Their three brands take you from weekday to weekend with Hackett No.14 Savile Row, Hackett London and Hackett Sport, whether you're looking for padded bomber jackets and fitted tees, neatly cut field jackets and Milano knits, or classic chinos and cashmere to take you from work to wherever you want to go.
More than denim at Levi's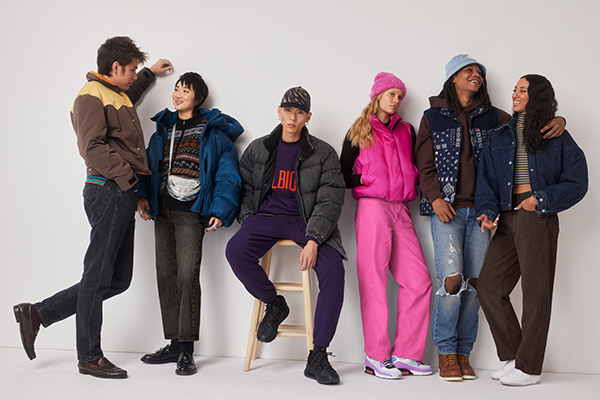 For men and women alike, Levi's has been synonymous with effortless cool since they first came to market in 1873. Now their classic denim is flanked by a raft of equally comfy and stylish apparel. Alongside the earthy tones and cosy textures, this season is all about the pillowy, puffery goodness of their puffer jackets. Short, long, retro, bible, vest or mid-length, wrapping up warm never felt so good.
Ballet and bouclé at Mango
This high street favourite never disappoints, especially at its Canada Place store. Whatever the occasion, Mango's got you covered, and for those looking for winter knits, they've put their own twist on a comfy look. There's a balletic vibe to their off the shoulder, cropped and bouclé sweaters as well as long-knit dresses paired with wool coats and layers of lace t-shirts and light satin, bringing an extra touch of romance to the season.
Signature stripes at Paul Smith
Always in style, Paul Smith is the perfect blend of tradition and modernity at work or the weekend. The master of eye-catching colour has once again brought his signature stripe to knitwear, leather pieces and a range of accessories for the chillier months of the year. In particular, the menswear collection is inspired with a too-cool-for-school sweater, a stand out wool vest and more subtle touches across silk jumpers and polo shirts.
Ultra chic at Reiss
Masters of style, Reiss makes every moment an occasion with their careful cuts and luxurious fabrics. Women's winter layering takes on an ultra-chic look whether you're running to the shops or heading out for a coffee date. Belted coats, wool joggers, cashmere jumpers, knitted dresses and reversible shearling jackets all prove that comfort and style are not mutually exclusive.
Elevate everyday at Russell & Bromley
Head to Canada Place to enjoy the eternal style of Russell & Bromley. It's boot-wearing season and they have a collection for every occasion. Faux shearling-lined ankle boots, knee-high white dress boots, statement Chelsea boots, and not-to-be-missed biker boots. These boots are made for walking into the weekend with confidence.
Statement style at Sandro Paris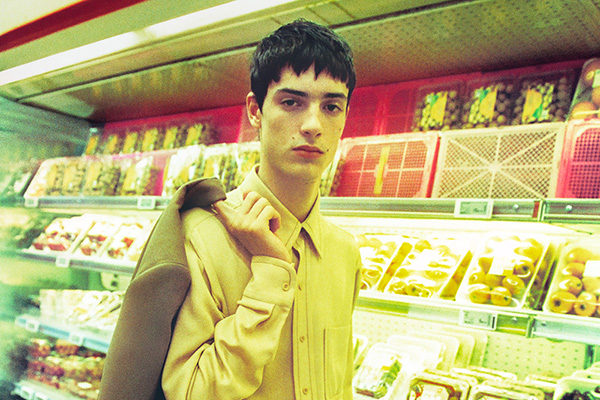 Elegant and made to be worn, find Sandro Paris' unmistakable style at Jubilee Place. Their ready-to-wear winter collection is brimming with silk, cashmere and leather, where the fabrics speak for themselves and the cut is second to none. A modern classic, we love their Kasbah tweeds, smock tops, rhinestone suit jackets and fresh use of luxe materials. Team reversible denim, delicate lace and bold prints with oversized tailoring and soft knits for a designer take on the season's trends.
Dressed to impress
The party season is upon us and we're preparing to put on our glad rags to dine and dance the nights away. The season's trends focus on shimmering metallics, liquid lamé and plenty of sequins with a punkish energy that nods to the memory of Dame Vivienne Westwood. There's a gothic twist on florals and a hint of lingerie style to look forward to.
Timeless style at Barker Shoes
To step out in style it's hard to beat the timeless elegance of handcrafted leather of English shoemakers, Barker Shoes. From Chelsea boots to Brogues, men and women looking for footwear that will last well beyond the winter will fall in love with the brand's expert craftsmanship. Whether you're suited and booted or enjoying celebratory evenings nursing mulled wine at the local pub, pop on a pair of these for effortless elegance.
Uncompromising charm at Charles Tyrwhitt
The master of men's tailoring brings its classic British charm to Canada Place, with shirts and suits for every occasion. A collaboration with England cricketer, Jos Buttler, makes sure you're always bringing your A-game with toffee herringbone textured jackets, merino wool jumpers and impeccably cut trousers. Meanwhile, you can fix up and look sharp with their performance suits and perfect fit shirts at famously reasonable prices.
Subtle luxury at BOSS
For him and for her, BOSS is the place for sleek sophistication and subtle luxury. Men can head to the one-stop-shop for shirts cut and styled for every eventuality, as well as suits, boots and even pocket squares to complete the look. Women will love this season's dress obsession, from business chic to evenings out in metallics, winter florals, velvet, sequins and even a little sparkling mesh.
Seventies style at LK Bennett
From the office to catch-ups with friends, dinner parties to date nights, LK Bennett is the high street heroine of contemporary elegance. Fashion forward but always in style, their timeless designs are investment pieces to bring out again and again. This year's party wear collection heralds the allure of seventies glamour and statement shoes for a little extra flair.
Classic with a twist at Maje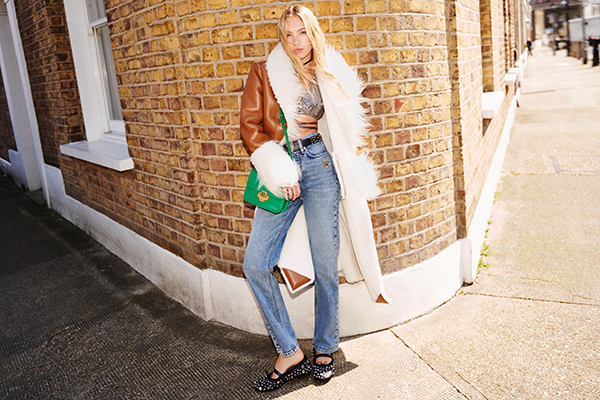 Born in Paris but taking inspiration from around the world, Maje offers understated glamour and classic style with a twist. From their store at Jubilee Place, join the brand in their 25th anniversary celebrations, bringing retro chic into 2023 with a twist on staples, hidden details, exclusive prints and adventurous materials. From lamé dresses to plenty of ruffles, a new approach to flannel and oh-so-stylish recycled fabrics, Maje is the unexpected side of classic.
Be braver with black tie at Moss
Step into the spotlight and put your own personal twist on evening wear this year. For men who want to take black tie to new heights, the red carpet has come to the high street as Moss draws on the 1970s to introduce designer details to their classic tux. Think wider lapels, fuller bow ties and louche silk shirts as well as colours including dark browns and pale blues. There's even the odd ruffle if you think you can handle it.
Rebellious revelry at The Kooples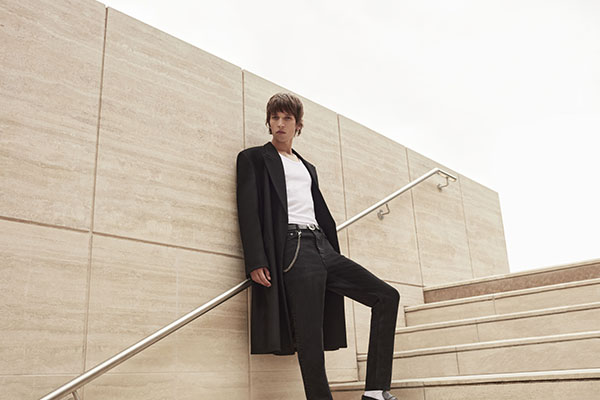 Celebrating their 15th anniversary this year, The Kooples are going all out with an anniversary collection that reintroduces some of their most iconic pieces. An ode to their greatest hits, they invite you to join in the revelry with a nostalgic return to leather, velvet, studs, flirty dresses and faded print shirts. Party the night away with the rebellious Parisian stylings of this subversive fashion brand and its rock and roll spirit.
Leather look at Zara
There's always something wonderful to find at Zara and this season's leather collection is no exception. Head to Cabot Place to discover everything from mini skirts to oversized leather waistcoats, paired with satins, metallics, tailoring and knitwear for a sensory take on seasonal style that can go from dawn 'til dusk.
Luxe leisure
Stay warm as you raise your 'art rate' on Canary Wharf's public art peppered running routes or as you workout at the Estate's gyms and sports facilities. Whatever your fitness goals, this season's sportswear works as hard as you do and makes sure you look good doing it.
Feel the burn, not the sweat at Lululemon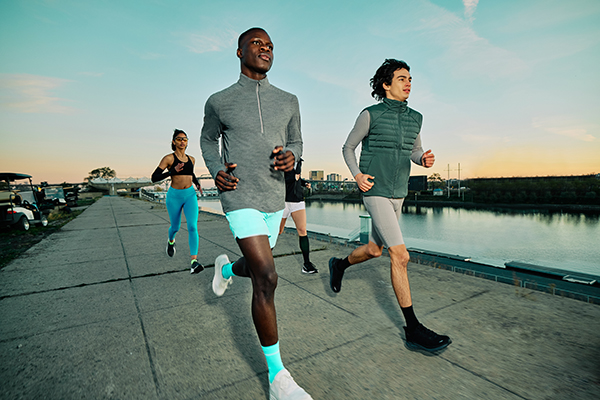 From yoga to running, weights to TRX, Lululemon is the Canadian favourite carrying us through the seasons with technical high-performance fabrics and made to be seen style. The workout wizards are heading into the winter months with a wardrobe full of activewear to optimise our experiences, boost productivity and aid recovery with moisture wicking materials, windbreaker pullovers and perfect fit leggings.
Sub-zero style at Sweaty Betty
Designed by women, for women, Sweaty Betty has a reputation for its feel-good-factor fitness clothing, whether you're hitting the gym or the slopes. This season we're loving their skiwear, their reflective leggings and their post-workout hoodies, fleeces and puffer jackets to help keep those muscles warm and injury free.
Racing into the future at ASICS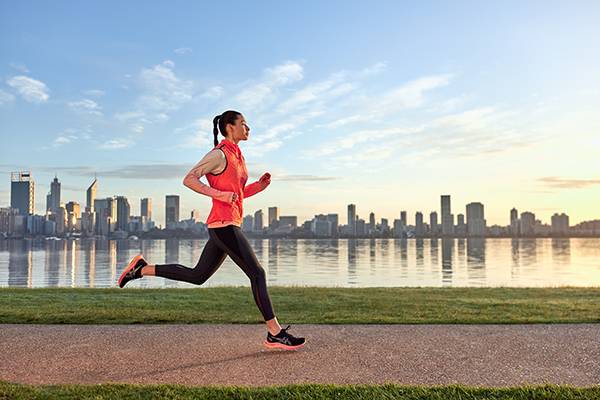 Giving motivation and inspiration to get up, out and into that winter fitness routine, ASICS continues its legacy as the place to go for all things running wear. Find the right trainers and trail shoes to keep performance up in the wet weather, and get kitted out with winter socks, tops and waterproof jackets. Not excuses, just opportunities.
Skating towards the holidays with the London Ski Co.
From ski suits to sunglasses, start getting ready for that upcoming skiing holiday with a little help from the London Ski Co. – coming to Canary Wharf this November. The store for winter sports lovers brings top brands for mountain style, from ski jackets to salopettes, bags to beanies and winter boots. Prepare for an alpine adventure without having to leave the Estate.