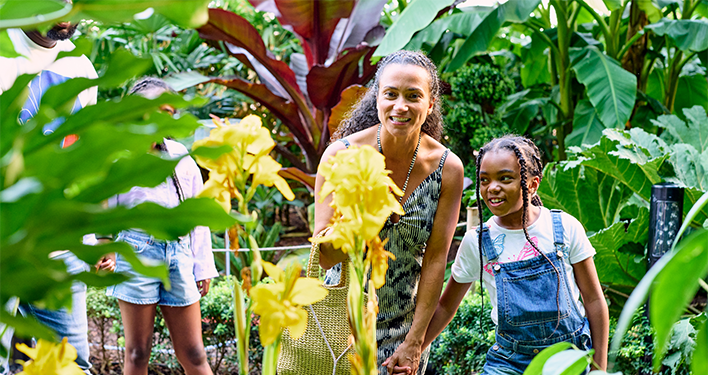 See & Do
What to do in Canary Wharf this Mother's Day
Gifts might be the tradition for Mother's Day but what the mother figures in our lives really deserve is quality time.
7 March 2023
The most sophisticated of givers aren't stopping with flowers and cards; they're venturing into experiences, and Canary Wharf has some of the most memorable days out around. Cue culture, pampering or a night on the town, here are some of the top things to do in Canary Wharf this Mother's Day.
Culture vulture: explore London's arts scene
London is one of the most creative cities in the world, peppered with everything from free exhibitions to touring performances and a thriving movie industry. Whether your mother figure's a fine art fan or a film enthusiast, why not use Mother's Day to provide cultural inspiration?
Art is all around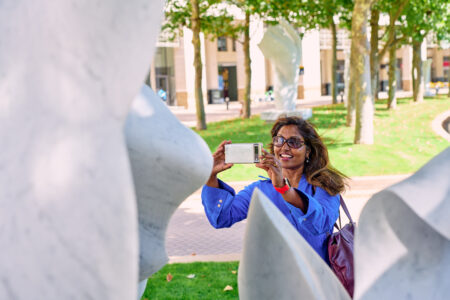 You don't have to spend a penny to experience incredible artistic talent in London. Canary Wharf is home to London's largest collection of free outdoor public art, with more than 100 pieces including stand-alone sculptures and integrated architectural works to discover. Grab a coffee and head on a walk to explore everything from abstract installations to iconic bronzes by masters ranging from the iconic Henry Moore to lighting artist, Aphra Shemza.
Cinematic experiences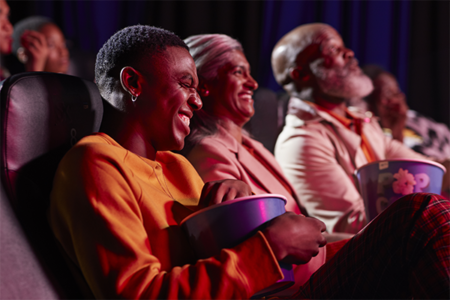 With the advent of online streaming platforms, going to the cinema has become a unique experience, and the Everyman Cinemas are well known for making it an almost theatrical occasion. Their location at Crossrail Place is cosy, comfy and has a well-stocked bar, while Mother's Day sees them exercising some degree of humour, resurrecting Brendon Fraser and Rachel Weisz's action and adventure movie, The Mummy.
Pamper in style
Want to make the mother figure in your life feel like a queen? Spa treatments are a classic gift experience, perfect for spoiling someone in style. Whether you're going glam or fancy a holistic day of wellbeing – here are a few favourites.
Feel good factor
She spends all that time looking after you – now it's her turn. There are some incredible wellbeing experiences available to try now and the best of the best are in the heart of Canary Wharf. Treat her to a cryotherapy session at Le Chalet Cryo to help her feel rested and rejuvenated, or ease out aching muscles while someone else does all the hard work with a stretching session at Stretch Inc. A massage or body treatment at Third Space Spa is the perfect way to help her feel like her best self, or if you really want to go all out, treat her to one of the unrivalled facials at Sk:n.
Prosecco and pedicures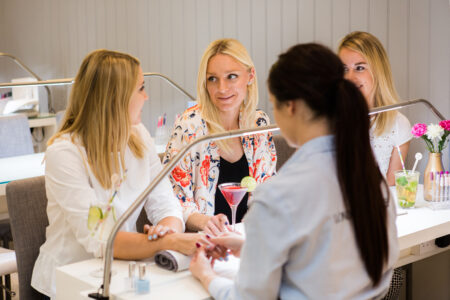 Famed for their vegan, no-nasties nail care, London Grace welcomes you into a buzzy environment where you can put the world to rights, get your nails done and sip coffee and cocktails. For Mother's Day, they have a special offer available; book any Top Notch treatment and you'll receive a complimentary glass of fizz and vegan nail polish gift of your choice (worth £19).
Glam up to go out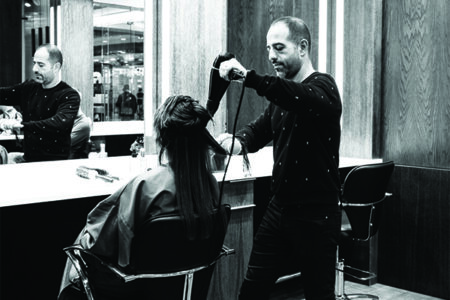 Rested and restored, it's time to glam up and get ready to go out. Book in for a Brazilian blow dry (a keratin-based treatment to give hair back its gloss), at seanhanna in Jubilee Place. Alternatively, head to specialist salon Jon Hala for a game-changing colour treatment.
Life's a game: enjoy a night out
The day doesn't have to end there, whether you're taking that blow dry out on the town or you want to head straight for fun and frivolities, remember, it's not just kids that like to play games…
Fairground fun and fab food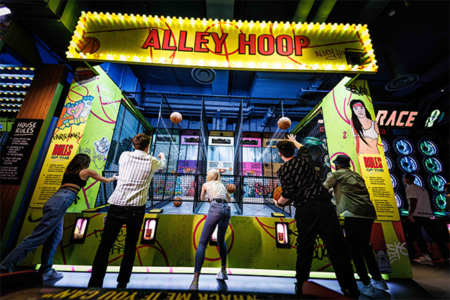 Giving you and your mother figure the chance to laugh and live it up, Fairgame on Fisherman's Walk is the place for adult fairground games, street food and plenty of cocktails. Think roll-a-ball derby, skeeball, clown-shoot and more – here, nostalgia meets technology as the young at heart tuck into pizza, burgers, and tacos in what's guaranteed to be a giggle with plenty of happy memories to take home.