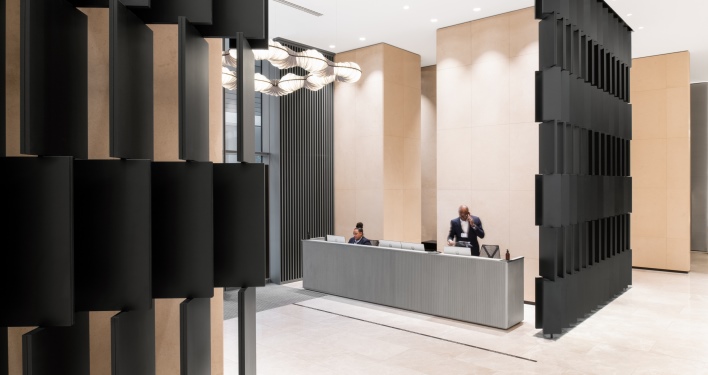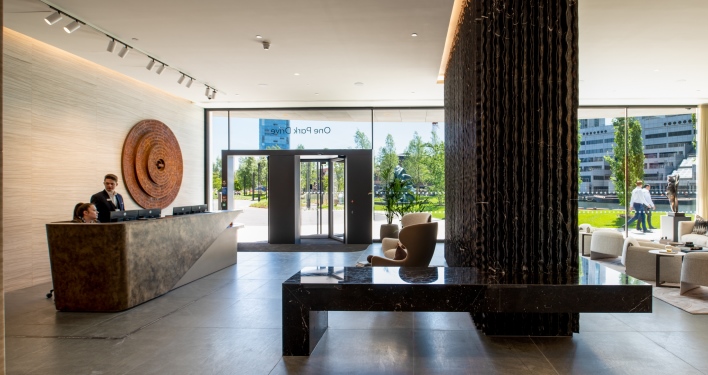 Living
What Does a Concierge Do in an Apartment Building?
Concierge services are a selling point of the best apartment buildings. But what exactly is a concierge and what do they do?
4 November 2022
What is a Concierge Service in Apartment Buildings?
To put it simply, a concierge makes life easier for residents by acting as a receptionist, representative of the landlord and caretaker. From signing for mail to helping with luggage, and from coordinating maintenance staff to keeping residents updated about plans and new services, a concierge can make a world of difference to your life in an apartment building.
What does a concierge do in an apartment building in the UK? Read on and find out about the duties and responsibilities of a concierge.
As you saw above, a concierge wears many hats. They are employed to act as a receptionist, one of the landlord's representatives, a caretaker, an assistant for residents, a maintenance coordinator, a building news service, and a mail handler. Some concierges also play an active role in organising events for residents. The multiple concierges at One Park Drive and Ten Park Drive are here to help residents with any of their requirements, and ensure that there's always a friendly face welcoming you home.
What are the duties of a concierge?
The word 'concierge' is a French word that means 'head porter' or 'caretaker,' but those meanings don't adequately describe the duties of a concierge in our residential buildings in Canary Wharf. The role is so much more than assisting residents with heavy items or taking care of the building! Their basic duties usually include coordinating reception staff, assisting residents with luggage, and handling mail and deliveries for residents. They're also responsible for booking building facilities, coordinating building maintenance, and providing basic security for the entrance of the building. Plus, they may make travel arrangements for residents, help residents book tickets for events, provide helpful information about the neighbourhood, and assist in emergency situations.
What is a residential concierge?
A residential concierge works in residential developments such as Canary Wharf's One Park Drive and 10 Park Drive. Being a regular face in the building means they build personal connections with residents. They become the friendly face that you see every day on your way to work, and that welcomes you back in the evening – there's no ask too big and they'll always be happy to assist.
Why do I need a concierge for my apartment building?
A concierge can improve your experience of living in an apartment building. They make for better building management and make it easier for you to report problems to the landlord. The presence of a concierge can also make residents feel safer, and their helpfulness, whether it's with luggage, booking a taxi, or signing for deliveries, makes life that much easier.
Is a concierge the same as a receptionist?
Some of the duties of a concierge are the same as those of a receptionist or other front desk staff. However, to say that a concierge is the same as a receptionist wouldn't be entirely correct. Their duties are much broader as a concierge and focused on customer service and providing residents with a fantastic experience. 
What Is the concierge fee?
Concierge fees and how they're charged varies from building to building. The concierges at One Park Drive and 10 Park Drive are employed directly by the Canary Wharf Group and would be included within your apartment's service charge.
The concierge might be responsible for small cleaning tasks in the building's lobby or other communal areas however, regular, and large-scale cleaning duties are not part of their job description. Those duties usually are the responsibility of professional cleaning staff. That said, the concierge may arrange or coordinate those cleaning services.
How do I contact the concierge?
There are various ways you can contact the concierge. You can speak to them in person when entering or leaving the building, or you can contact them via phone, either using the number for the landline at the desk or by calling them on their work mobile. Our concierges have a visible presence in the buildings, so you should have no trouble finding them.
Looking for an apartment building that offers concierge services? Take a look at Canary Wharf's One Park Drive and 10 Park Drive.