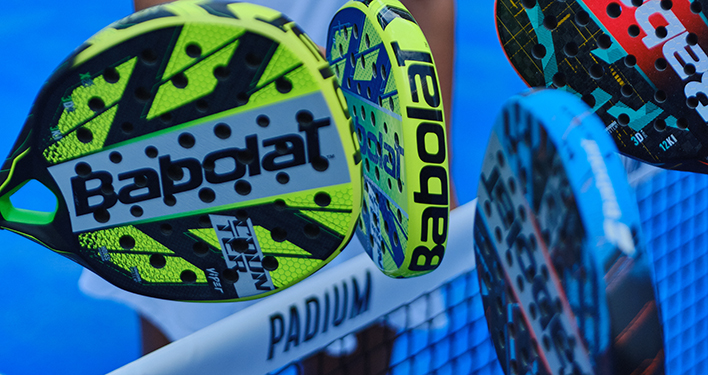 What's On
Top 10 Things to See & Do in Canary Wharf in September
Discover the best of Canary Wharf with our roundup of things to see and do to keep you entertained this September
1 September 2023
The school holidays might be coming to an end, but the fun is just getting started in Canary Wharf this month. From sports to sumptuous foodie options, wellness events to a whole new season of fashion, the feel-good-factor is running high. Here are 10 of our top things to see and do in Canary Wharf in September.
1. Premium Padel Premier
Padium is bringing the world's fastest growing racket sport to Canary Wharf with their brand new state-of-the-art, outdoor and indoor padel courts. The tennis-meets-squash-style game is played two-on-two in 60-, 90- and 120-minute sessions. The AFP panoramic court features all-glass walls with mondo turf surfaces, and expert coaches are available to support first-time players or seasoned pros. Pay as you play or sign up for padel membership, it's open from 6am until 11pm everyday and is the perfect way to exercise your competitive streak with friends, colleagues, or meeting new people.
2. Dance Like You Mean It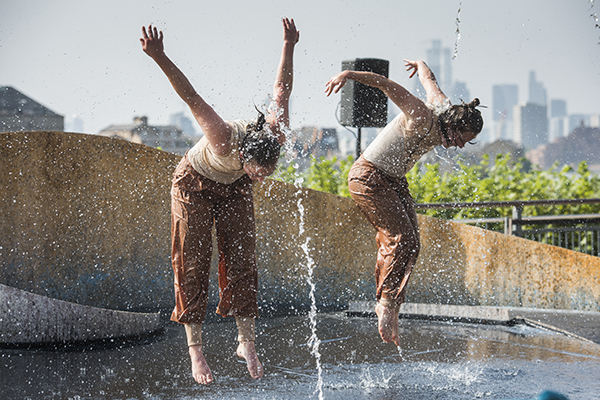 From Saturday 9 to Sunday 10 September, immerse yourself in the performing arts as Dancing City, our favourite, free outdoor dance festival is back by popular demand. Featuring performances across Canary Wharf's squares, parks and waterfronts the event sees the Greenwich+Docklands International Festival take over the Estate. Be inspired by the likes of Roza Moshtaghi's dance duet, Bouncing Narratives, which will take place on a raised trampoline as you watch from underneath, in an alfresco experience inspired by the theme 'Acts of Hope'.
3. Bouncing into Autumn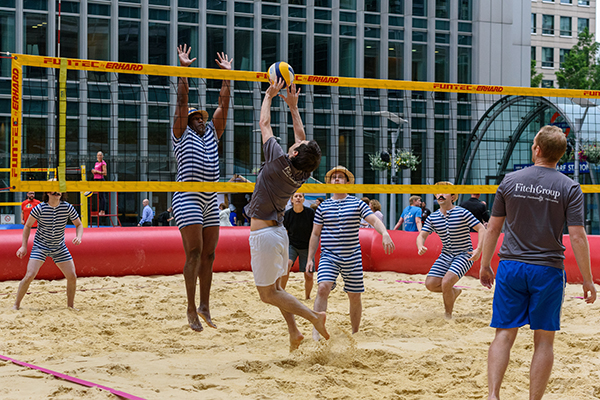 Beach volleyball in London is back! AFK Beach Volleyball returns to Canary Wharf for a month of sandy competition, bringing two full sized beach volleyball courts to Canada Square Park. From Monday 4 to Thursday 28 September you can book pay-to-play sessions (£12.50 per person) for a match with friends or a little lunchtime entertainment with colleagues. There's even the Beach Volleyball Championships on Thursday 21 September if you fancy your chances of being crowned Canary Wharf Champions. The event is in partnership with Action for Kids, which supports children and young people with disabilities and autism to live more independent, fulfilling lives.
4. Wharf Wellness Event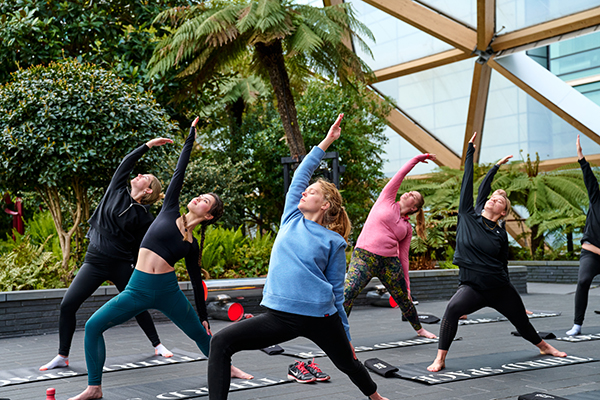 Making sure you carry the summer feel-good-factor into the autumn months, we're looking forward to Wharf Wellness – a four-day wellbeing festival from 27 to 30 September. The event will give you the chance to experience, enjoy and engage with a host of wellbeing activities from free vegan cooking classes to padel taster sessions, open water swimming, makeup masterclass from Bobbi Brown, discounts at some of your favourite wellbeing stores and much, much more. Recharge, reset and retreat with self-care inspiration, putting your best foot forward for the rest of the year.
5. Lunch Goals
Foodie favourites are cooking up a storm at lunchtime, with seasonal snacks and superb settings to refuel and reset for the rest of the day.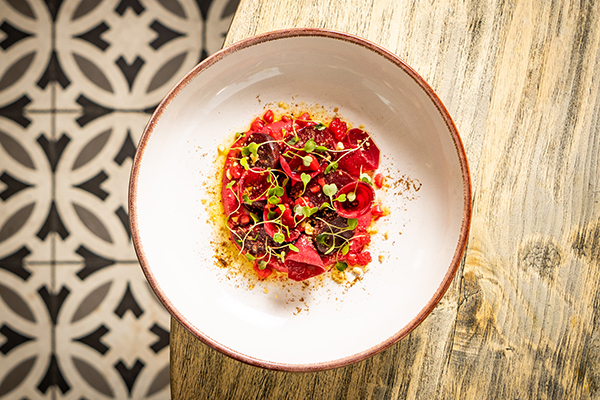 For those in the mood for tapas, Ibérica Canary Wharf serves up a delicious Spanish lunch Monday to Friday from midday to 3pm for £20 per person. Choose three tapas from a set menu, plus a dessert – definitely something to look forward to!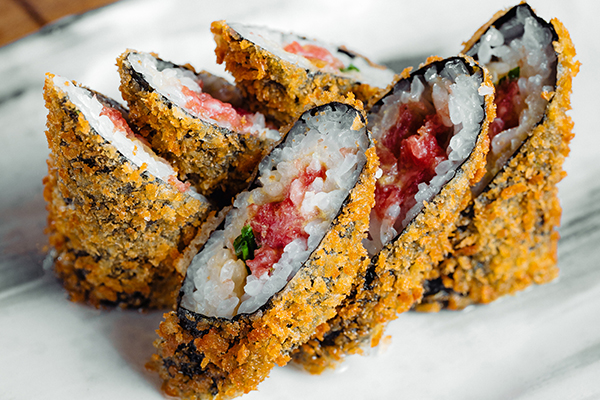 For sushi with a twist, head to ROKA for a selection of cold and hot starters and your choice of main course at lunchtime. Served Monday through Friday from 12noon to 3.30pm, choose from sashimi, tempura and gyoza dumplings, followed by your choice of main course from their unique Japanese BBQ selection.
Let Your Imagination Run Wild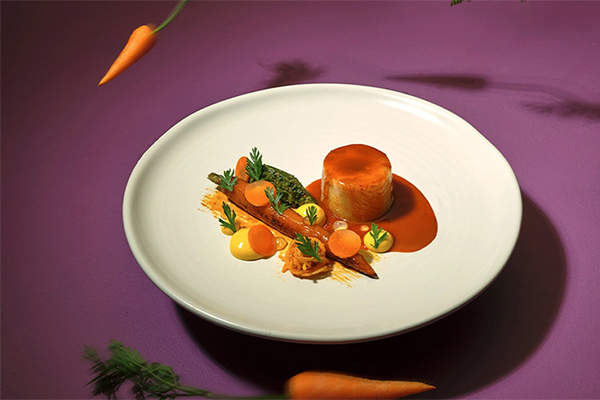 From their Neverland-inspired Once Upon a Time menu to their next big thing, Six by Nico are famous for turning culinary fare into entertaining artwork. Take a proper lunchtime break and escape into fantasy and nostalgia with their unique tasting menus – perfect for special occasions and impressing loved ones.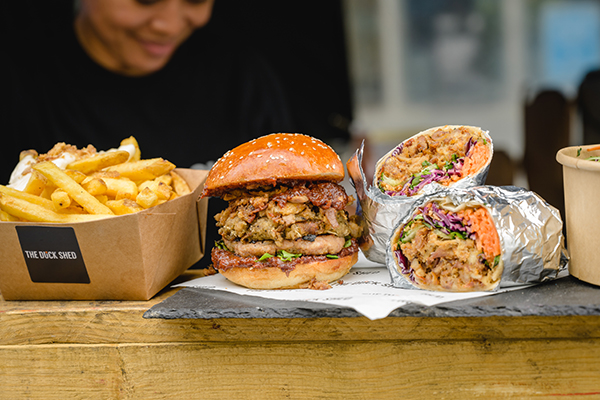 Every Thursday until 5 October from 12noon until 2.30pm, Montgomery Square hums with even more excitement than usual as The Lunch Market comes to town. Sample street food from around the world then grab a seat on one of the picnic benches close by.
6. Set your spiritual side free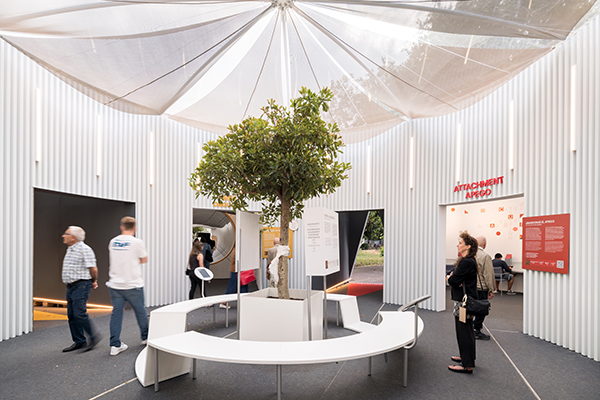 Bringing together the creative and thought provoking powers of the London Design Festival and the Rubin Museum, the Mandala Lab at Union Square is an immersive art experience in London that's free to enjoy from 16 September until 25 November. With five experiences, the Mandala Lab is a sensory exploration that combines sight, sound, scent and beyond. 
7. Get fit together

Keep the summer fitness going with a range of classes. Exercise is taken to new heights with these expert experiences – which one will you embrace?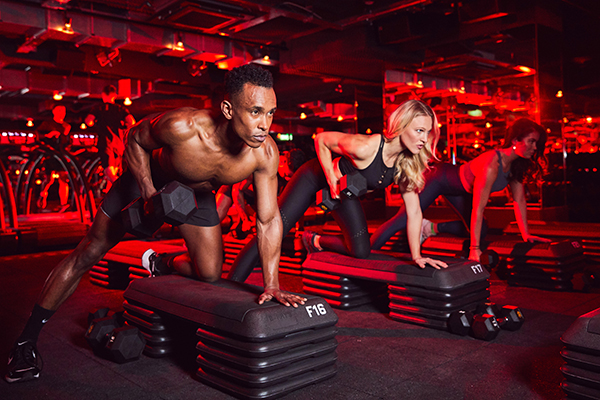 From Los Angeles' original indoor boutique bootcamp, Barry's is an intense workout experience combining strength and cardio against the backdrop of night-club beats and red lighting in their fitness studio. The intense environment sees every class feel fun and new, burning over 1,000 calories during a one-hour class.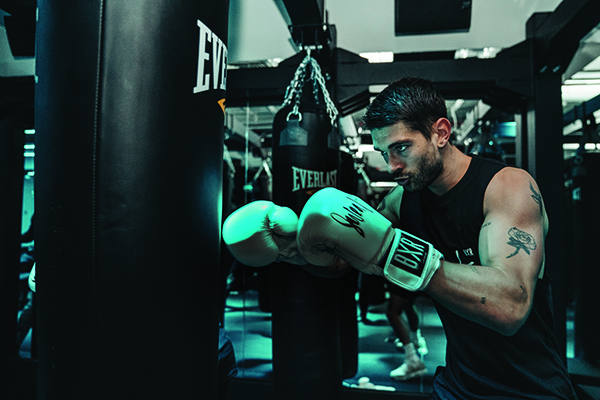 Sustainable, science-based and guaranteed to make you sweat, Sweat by BXR is the workout inspired by stakeholder and champion boxer Anthony Joshua. Located in Crossrail Place, they have two fitness studios featuring three signature Sweat class concepts seven days a week, including cardio classes and boxing cardio classes. It's a full body programme that's guaranteed to deliver results.
8. Shooting Hoops

Artistically inspired, this Canary Wharf basketball court is probably the most colourful court you will ever see thanks to multidisciplinary artist, Yinka Ilori. Free to use, the 3×3 Bank Street Basketball court operates on a first come, first served basis and is available to use every day between 10am and 8pm. A great way to workout, feel inspired and spend time with friends or colleagues at the same time.
9. Autumn / Winter Retail Therapy

Autumn / Winter fashion is here with trends featuring the resurgence of the great black coat, crisp white shirts and the ever-present, classic chunky knits. It's time for a little seasonal retail therapy.
Chic Workwear & Luxe Leisure
Head to Cabot Place for sophisticated style and iconic tailoring for chic workwear and luxe leisure favourites from the fabulous Hugo Boss.
Form, function and carefully considered design, COS is a master at classic womenswear with a twist. Head to Jubilee Place to discover their timeless, understated collections, created by merging traditional methods and new techniques.
Mango is the go-to for the latest trends. Head to the mall at Canada Place, where those with a passion for fashion can kit out in the latest autumn style, all at reasonable prices. 
10. It's All an Illusion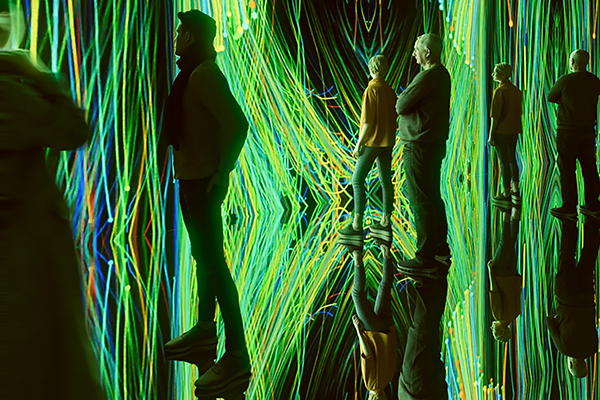 Until 24 September, step into a world of illusion and imagination at the ethereal and mind-bending fusion of art and technology that is Illusionaries. This intellectually and aesthetically stimulating audio-visual experience invites you to explore vivid imagery and emotive soundscapes in an awe-inspiring immersive art spectacle that tantalises the senses. This art and light exhibition in London is sure to leave you amazed.
Feeling inspired? Find out more places to go and things to see in Canary Wharf this month.