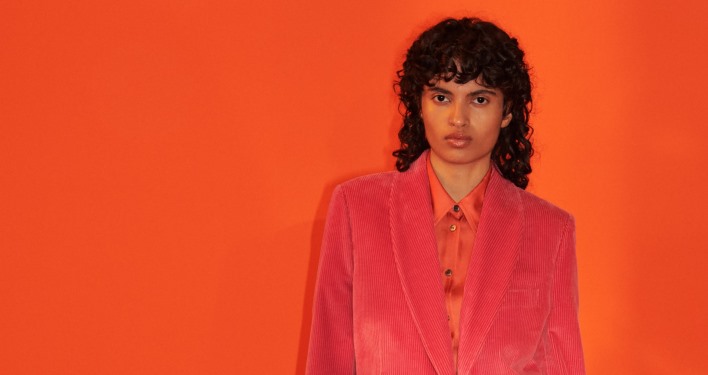 Shops & Services
The September Issue: Where to be and be seen in Canary Wharf this September
Each changing season brings something new to celebrate and look forward to.
22 September 2022
Each changing season brings something new to celebrate and look forward to. While the summer might have been spent by the coast, and the spring might promise overseas adventures, the autumn heralds a return to the city – for work, leisure and life. 
Wrap up warm, throw on your finest winter coat and keep your sunglasses on hand just in case – in our very own September Issue, we look at London's autumn trends from food to fashion, exploring where to be and be seen in Canary Wharf this season.
London's sartorial style 
Statement leather, shades of caramel, sports luxe for the weekend and colour blocking are amongst the fashion trends emerging for the autumn season. There's a rebellious take on closet staples as reworked tailoring and deconstructed knits sit alongside workwear, and a touch of glamour peppers leisure essentials. There's also a touch of nostalgia as hints of Gatsby-esque glamour and flapper-era opulence seep into the season's styles, both in designer boutiques and along the high street.
Where to shop in Canary Wharf: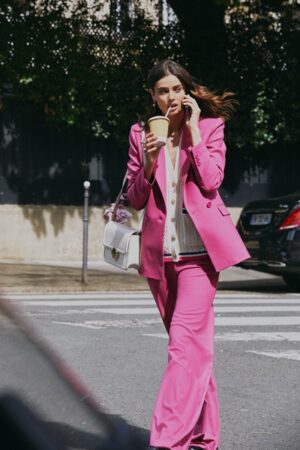 Maje, Jubilee Place

Canary Wharf's stores have embraced and interpreted the season's styles with options for each individual style and lifestyle. Maje's new Street Style Paparazzi collection is an explosion of colour inspired by women living without inhibitions, while Paul Smith's Cinematic Collection offers statement suits and a touch of surrealism, treating the London skyline like its very own movie set. Hugo Boss seeks to inspire and empower with a range providing contemporary simplicity with an edge, modelled by the likes of TikTok creator Khaby Lame, Italian tennis player Matteo Berrettini, German runner Alica Schmidt, and British boxer Anthony Joshua in their latest campaign. Meanwhile, LK Bennett has opted for an ironic use of colour with a vintage touch, taking sartorial inspiration from the bold world of Wes Anderson and '90s minimalism.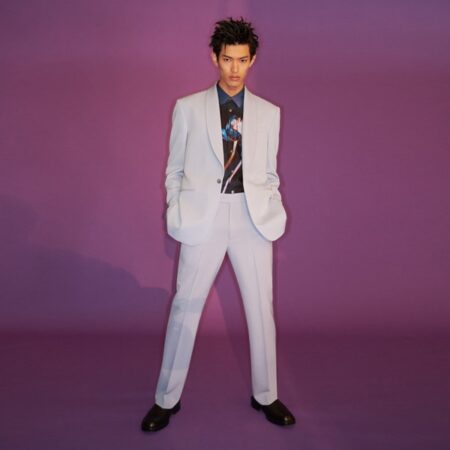 Paul Smith, Cabot Place

City sport and leisure
Wild workouts, exercise as medicine and getting to grips with hormonal health. These are amongst the fitness trends that have dominated our wellbeing this year, and they're not going anywhere. We're all taking our health and wellbeing more seriously these days and whether we like to box it out or run it off, collectively we're taking a more holistic approach to wellness. From commuting cardio to low intensity yoga classes, our sports sessions are not just about feeling fit; they're about feeling well. We're healing from the inside out, enjoying our workouts and setting ourselves up to live our best lives, seeking sustainable results that help us achieve at home and at work. 
Where to workout in Canary Wharf:
Whatever your preferred workout method, there are options to pick, choose and mix it up in London this autumn: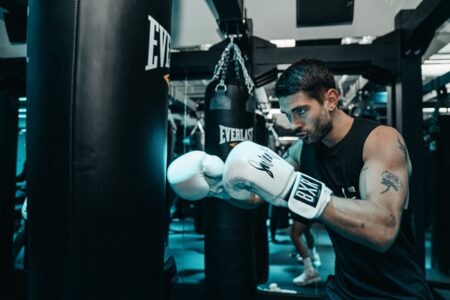 Sweat by BXR, Crossrail Place

Skinimalism in Canary Wharf
According to the Global Wellness Summit, as we move towards 2023, the top wellness trends are sustainability, realness and 'Soft Living' – essentially a bit less obsession and a bit more gentleness with ourselves. When it comes to skincare, that's translating as sustainability and simplicity, personalisation and joy as green ethics merge with scientific knowledge. In essence – we want to enjoy our skincare at the same time as knowing it's doing good for ourselves and the planet.  
Skincare in Canary Wharf: 
Living and/or working in Canary Wharf, skincare is a high priority, and its expert residents are meeting our wellbeing requirements with aplomb. Malin+Goetz are a tried and tested favourite, dedicated to simplifying our routines and keeping them eco-friendly – after a day of hustle, their peppermint shampoo is a treat.  L'Occitane brings its Provencal ingredients from Manosque to the UK for a touch of natural warmth and sustainable product refills to keep waste production to a minimum. Dermatologist recommended Kiehl's has a new release for autumn in the form of their Retinol Fast Release Wrinkle-Reducing Night Serum, and the Thérapie Clinic takes the lead in aesthetic treatments, whether you're in the mood for a Vitamin C Peel, Coolsculpting® or Profhilo®.
Malin+Goetz, Cabot Place

Discover self-care in Canary Wharf
Epicurean exploration
Dining out is one of the things that London does best, and the upcoming foodie trends are certainly something to look forward to. Plant-based fare, regenerative foods (from sustainable agriculture, focusing on biodiversity and soil regeneration), local ingredients, health-conscious eating and keeping our minds on our carbon footprint all remain top of the agenda. We're seeing superfoods from the sea (seaweed, kelp, samphire), cultivated proteins, a major focus on sustainability (as in all areas of life), as well as a flair for creativity. In short, food is about feeling good and being playful.
Where to eat out in Canary Wharf: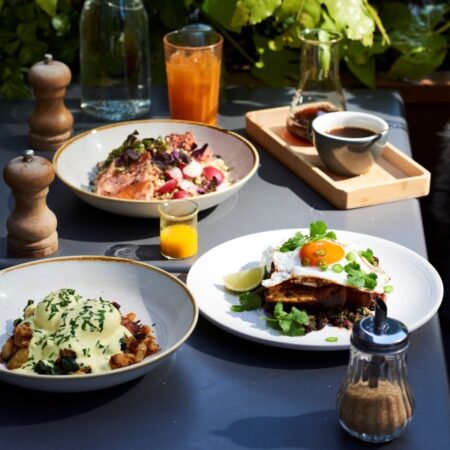 Caravan, Reuters Plaza

New to the Wharf this year, Caravan in Reuters Plaza offers all-day dining complete with craft coffees and everything from grain-based bowl food to sourdough pizzas. 
Emilia's Crafted Pasta provides waterside views and a taste of Italy's Emilia Romagna region; Feels Like June is California inspired and brings a sense of summer to the chilliest of days; and Shutters combines Cornish produce brought straight from the shore with a Southern Californian approach to cooking.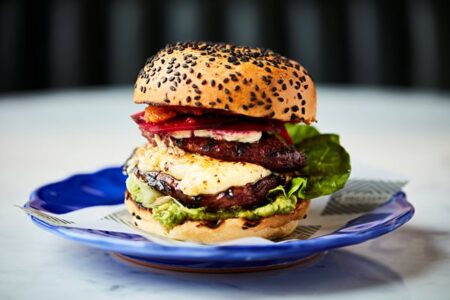 Shutters, One Canada Square

Another new addition to Canary Wharf is Patty&Bun. They've just opened their newest branch in Wood Wharf, and as the name suggests they specialise in really great burgers in a fun and laid-back setting – we're already hankering after a 'Smokey Robinson'.  
Home style in the metropolis 
Post-pandemic we're still obsessed with turning our homes into our sanctuaries, but these days it's as much about creating spaces for entertainment as hibernation. The top decor trends for the coming year draw on that ever-present leitmotif of nature and personal wellness, alongside unapologetic luxury and a touch of drama. Biophilic design (bringing plants and natural materials into our homes) remains a high priority along with botanical prints. Think wool, cotton, clay, velvet, stone and lots of natural light. That said, there are also moves towards digital realism, a touch of '70s revival with whimsical prints, gold accents, and a fusion of contemporary style merging with heritage fabrics and colours are making their presence known.
Where to live in Canary Wharf:
Riverside locations surrounded by the glittering heights of some of the most iconic architecture in the world; a new approach to city architecture means that London's residents can now have it all. Waterside boardwalks for morning jogs, landscaped parks, stylish restaurants, cafes and cocktail bars, practically no commute and a presence within a thriving community. Living in Canary Wharf is now about a complete lifestyle, and with a mix of rental and for sale apartments available, you're sure to find your perfect new home.
Boardwalk, Harbour Quay