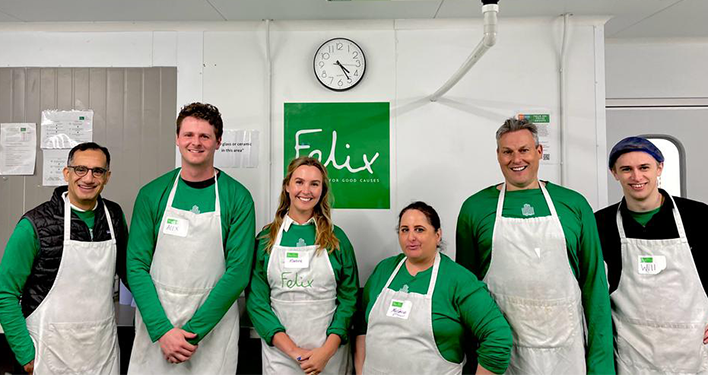 Community
The Felix Project
We are pleased to share details of our new partnership with The Felix Project, a charity that tackles food poverty by distributing surplus food to those who need it.
17 May 2023
Like Felix we believe in creating long-lasting social impact while prioritising sustainability. As a responsible business with access to a high concentration of retailers and businesses on our estate we believe we should use our position to partner with our customers to create a community that supports The Felix Project's work and make a long-term difference to those who need it locally.
Our first priority is to roll out a green scheme to stop surplus, quality food from Canary Wharf's cafes, restaurants, offices and supermarkets from being wasted. A team of volunteers will collect and sustainably deliver the food directly to local schools and community groups around the London Borough of Tower Hamlets, on foot or in the dedicated electric van in Canada Square car park.
We are seeking volunteers for the green scheme, if you or your business would like information on how to get involved and receive updates on other ways to support The Felix Project through the Canary Wharf Partnership please register your details here.
If you have any other questions or queries about the partnership please contact communities@canarywharf.com