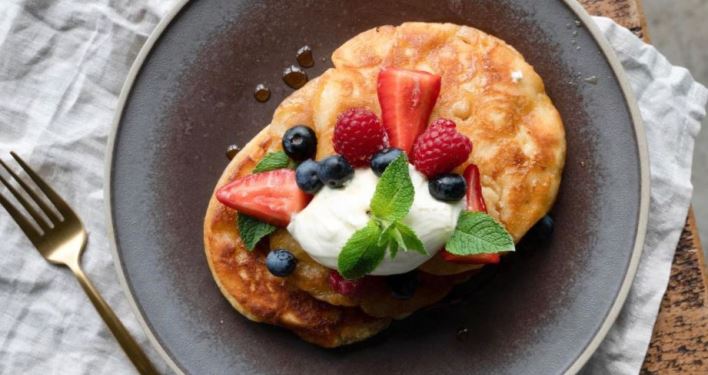 Eating & Drinking
Pancake Day!
The best places to enjoy Pancake Day in Canary Wharf
17 February 2023
Pancake Day Eateries
Those who love both savoury and sweet dishes should head to No35 Mackenzie Walk where they have a selection of toppings for their fluffy buttermilk pancakes. Choose from Lemon Curd & Blueberry, Bacon & Egg and Smoked Salmon.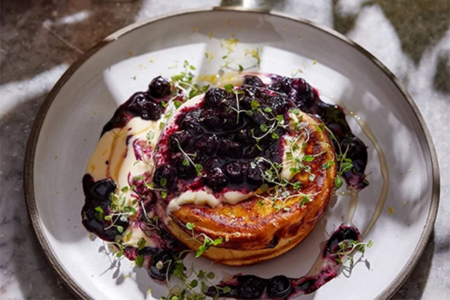 The Breakfast Club knows know how to do Pancake Day properly! With five different pancake dishes available, you'll be spoiled for choice. Options include blueberry pancakes and bacon, 'The All American' stack (complete with bacon, sausages, fried eggs and homestyle potatoes), and for those with a sweet tooth, deep fried 'chocolicious' pancake balls.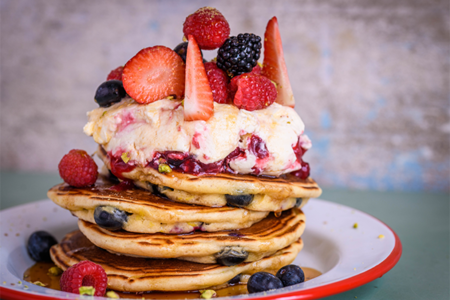 Enjoy a selection of breakfast pancakes and dessert crêpes when dining at The Ivy in the Park this Shrove Tuesday. Start the day off with classic hot buttermilk pancakes topped with fresh berries, Greek yoghurt and strawberry sauce. Or for the perfect showstopping dessert to finish your meal, order the Crêpes Suzette, which are topped with Chantilly cream, orange sauce and creamy vanilla ice cream, and are flambéed at your table.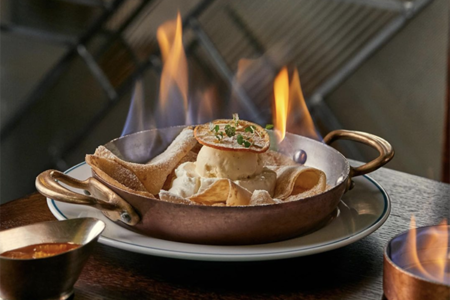 Head to Feels Like June this Pancake Day to take advantage of their special offer of pancakes for £10. Think delicious banana buttermilk pancakes with créme fraiche, macadamia nuts and maple syrup.
Pergola on the Wharf are celebrating Pancake Day with one-day-only sweet and savoury pancake specials. Tuck into delicious pancakes in a botanical escape setting, with streaming sunlight from floor to ceiling windows and an abundance of real flowers, ferns, and vines.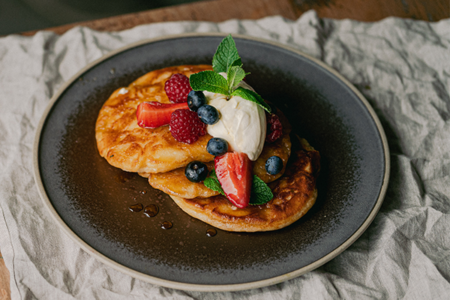 The Alchemist may not spring to mind as a spot to celebrate Pancake Day. However, their breakfast and brunch menu features a choice of two different pancake stacks. Choose between the yoghurt and blueberry stack or the smoked bacon and maple syrup stack.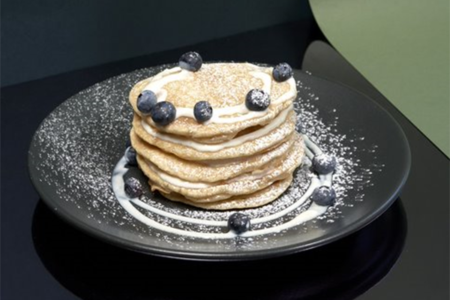 Caravan's extensive breakfast and brunch menus feature mouth-watering vanilla pancakes. Head here this Pancake Day for a more unusual topping choice of lemon curd cream cheese, bay leaf and lemongrass poached pear, pumpkin seed, and sumac praline.
Pancake Day Essentials
If you've decided to make your pancakes at home, then it's important to have the very best equipment to make them with. Top of that list is a non-stick frying pan; for this and more, head to Robert Dyas, which also stocks mixing bowls, whisks and spatulas. For the ingredients, head to Waitrose & Partners, Tesco Metro or M&S Simply Food.
Finally, presentation is just as important; serve the creations on beautiful plates from the homeware sections of Oliver Bonas, Flying Tiger Copenhagen or The White Company.