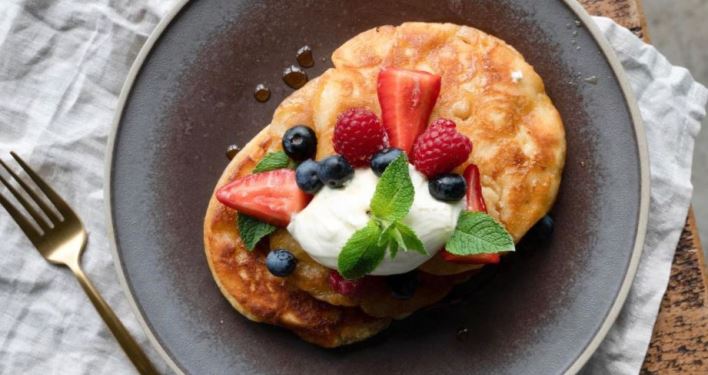 Eating & Drinking
Pancake Day!
The best places to eat in Canary Wharf on Pancake Day, Tuesday 1 March, and the must-buys to make them at home
24 February 2022
Pancake Day Eateries
More commonly known as being one of the most famous gelato producers in the world, Badiani Gelato's crêpes are also not to be missed. Owner Paolo Pomposi has created his own take on the thin pancake that originated in Brittany, which can be topped with fresh fruit such as bananas or strawberries and served with its premium sauces of hazelnut, pistachio or caramel. Yum!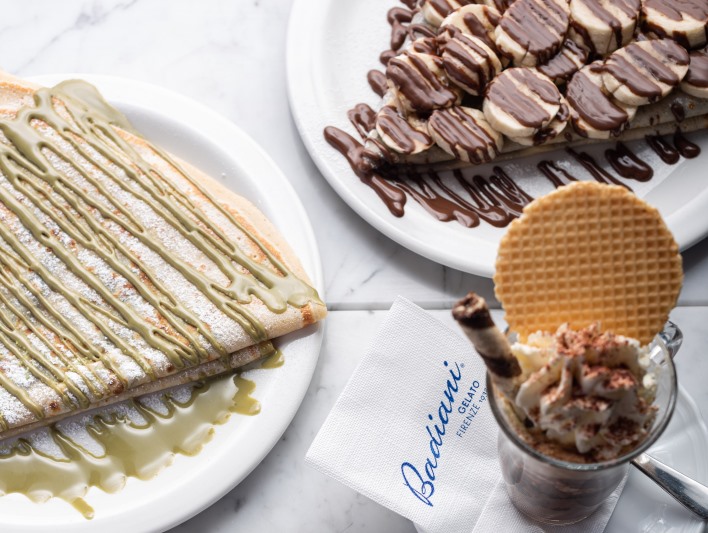 Let's face it – pancakes tend to be eaten for breakfast, and with 'breakfast' in its name, The Breakfast Club doesn't disappoint as it has four mouth-watering specials; Piña Colada, Sticky Toffee & Great Balls of Deep-Fried Ice-Cream, The All-American Salt Beef and The Wagon Wheel. Delicious!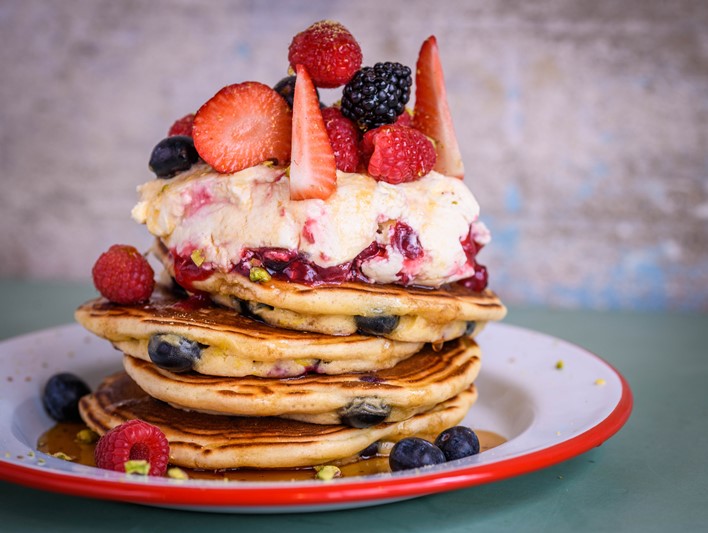 Feel as though you're in a Milan-style espresso bar at Café Brera, where you can sip one of its own blends of robust Italian coffees while savouring its hot vanilla Brera Pancakes, topped with wild berries and maple syrup. The perfect Pancake Day treat.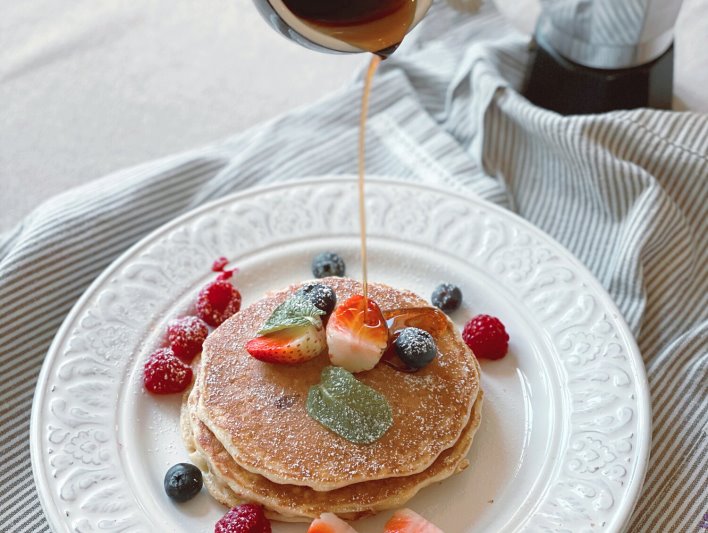 Looking to up your protein levels? Crussh has shared its recipe for gluten-free pancakes that are made from your favourite protein shake or nut milk. Pick up the other ingredients to make them, including coconut flour and oil, eggs and tasty toppings from Waitrose & Partners, Tesco Metro or M&S Simply Food.
Featuring a vibrant selection of strawberries, raspberries and blackberries served with Greek yoghurt, lemon balm and warm strawberry sauce, The Ivy in the Park's Hot Buttermilk Pancakes are a tantalisingly-elevated version of the humble original.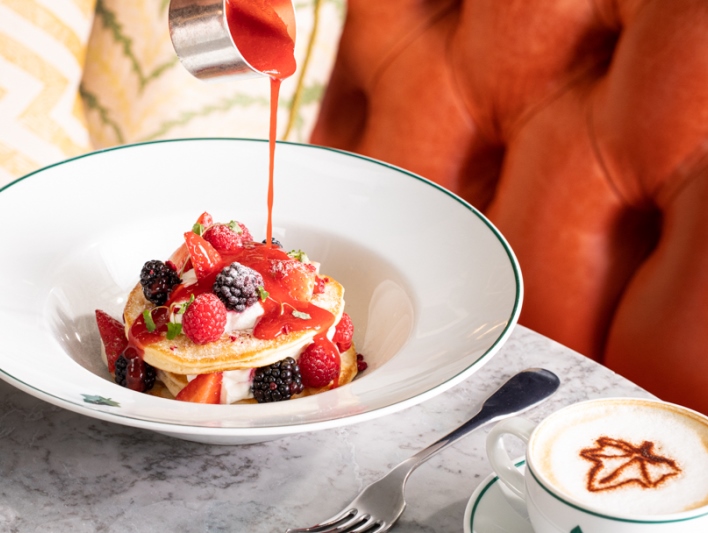 Although not currently featuring pancakes on its menu, Leon has shared its Carrot Cake Pancakes recipe. Featuring its renowned Tomango Ketchup that contains cumin, mango and sundried tomatoes, it can be purchased in-store or bought online here. They only take 15 minutes to make too – bonus.
Those who love both savoury and sweet dishes should head to No35 Mackenzie Walk where its Caramelised Banana and Ricotta Pancakes with butterscotch sauce and coconut yoghurt is a signature dish on the all-day dining menu, so if for whatever reason you can't make it on Pancake Day itself, there's no need to miss out.
Notes Coffee Roasters & Bar
Opt for the classic American dish of pancakes and bacon served with maple syrup at Notes Coffee Roasters and Bar. It's a sure-fire hit – the sweet sticky maple goodness brings out the smoky-salty flavour of the crispy bacon and sits beautifully with the rich buttery pancakes. Pancakes and vanilla ice cream served with compote is also on the menu for those wanting a more typical sweet taste.
Located in Park Pavilion on Canada Square moments from Canary Wharf station, The Parlour is perfect for all-day dining. Savour its Buttermilk Pancakes with caramelised banana and pecans in its secret garden-inspired lounge – ideal for those Instagram shots too.
Pancake Day Essentials
If you've decided to make your pancakes at home, then it's important to have the very best equipment to make them with. Top of that list is a non-stick frying pan; for this and more, head to Robert Dyas, which also stocks mixing bowls, whisks and spatulas. For the ingredients, head to the aforementioned Waitrose & Partners, Tesco Metro or M&S Simply Food.
Finally, presentation is just as important; serve the creations on beautiful plates from the homeware sections of Oliver Bonas, Flying Tiger Copenhagen or The White Company.