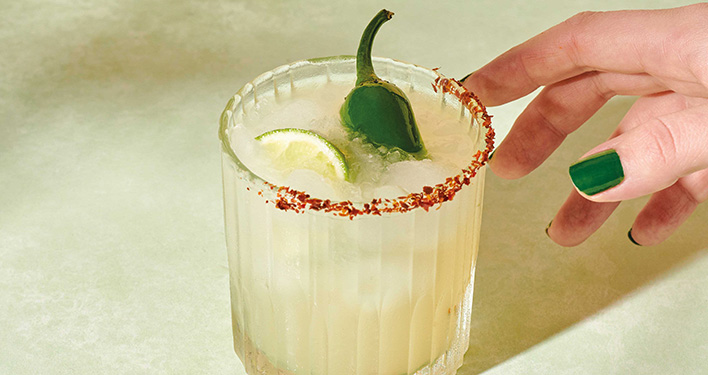 Eating & Drinking
North, South or Central?
Taste the Americas this winter in Canary Wharf
7 November 2023
America is famous for big flavour and big opportunities when it comes to food, from a classic burger and fries to a barbecue blow out or an energy boost from the sunshine state. Representing those 50 states here in the heart of Canary Wharf are a host of restaurants upholding the culinary American dream.
Bar.B.Q blow-out at Big Easy
What could make an occasion feel like more of a party than a Bar.B.Q blow out – emphasis on the 'bar'. With its celebratory menus, daily live music and terrace open all year round, Big Easy is inspired by the 19th-century rib shacks and barbecue joints of the American Gulf Coast. From lobster and seafood to high quality steaks and loaded potato skins, all washed down with fresh and frozen slushy cocktails or a choice of more than 500 whiskies, you're in for a treat. Their Christmas Party menu takes that flavour and supercharges it, with platters of chicken wings, hush puppies, pork ribs, Carolina pulled pork, and of course s'mores with melted chocolate and marshmallow fondue to finish.
Spice of life at Chipotle
Located in Jubilee Place, Chipotle is Canary Wharf's Mexican restaurant for food on the go. They serve up healthy customisable salads, bowls, burritos, and some of the best guacamole in London, all from a short and transparent supply chain. From mid-morning snacks to fuss-free suppers, this is the easy-going, mouth-watering kinda fuel that's the spice of life.
California dreaming at Feels Like June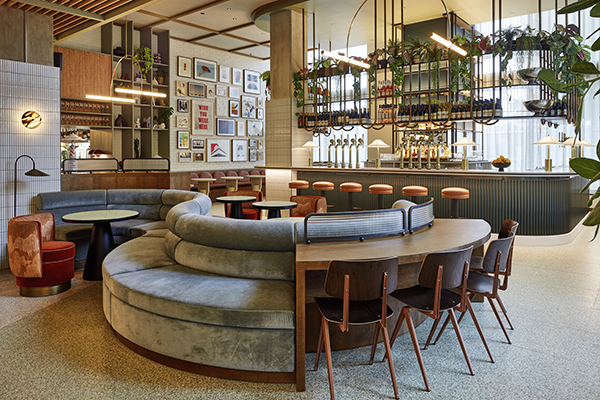 On the ground floor of the super stylish TRIBE Canary Wharf hotel on Water Street, Feels Like June brings a little California sunshine to London life with its vibrant colours and a distinctly Europe-meets-West-Coast identity. Open all day for breakfast, lunch, light bites and cocktails, enjoy iconic dishes from banana buttermilk pancakes to roasted heritage beets or Mac and cheese. For Christmas they're going all out, whether it's dinner for two or an office party. It's a holly, jolly occasion with dishes including clam chowder, lamb shank and red velvet cake or canapés and finger food (we love their mini cheeseburgers!).
Argentinian style at Gaucho
Few do a steak as well as the Argentinians and Gaucho at Westferry Circus brings that South American magic to London with its reputation for the juiciest cuts of Black Angus beef and spectacular river views. The quintessential Argentinian steakhouse in Canary Wharf invites you to enjoy the panoramic dining room or the leafy terrace for lunch and dinner for two, with colleagues, families and friends. They have a children's menu, group feast menus, Sunday roasts, and obviously an excellent wine list as well.
Burger kings at Patty&Bun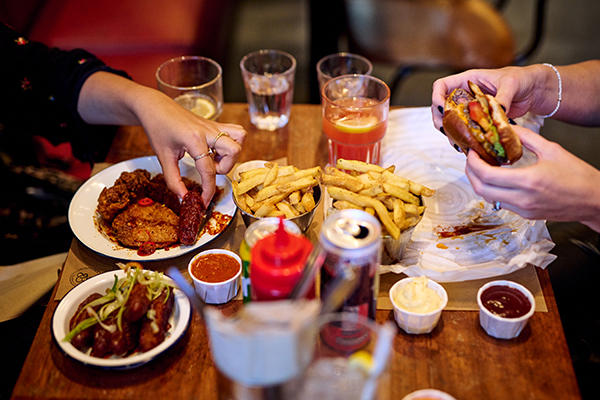 Located on Park Drive, Patty&Bun is one of the best American burger joints in town. This casual, vibrant space is a master at delivering feel-good-factor food with flair. Tuck into meaty Patty classics, ice-cream sandwiches, lip-licking craft beer, cocktails and more, whether you're popping in for a quick bite or having a party with friends. From their 'Ari Gold' Cheeseburger to their plant-based 'Smokey Robinson', there's something for everyone.
Mexican marvel at Wahaca
Bringing Canary Wharf Mexican food market vibes, Wahaca at The Park Pavilion is all about vibrant, fresh and honest food all day long. Tacos, quesadillas, platitos, burritos, enchiladas, rainbow bowls, sides, churros and cocktails are the order of the day, all inspired by the vibrancy of Mexico. From their signature Wahacamole to small-plate street food that's perfect for sharing and experiencing a variety of flavours, there's so much to love you will simply have to come back again and again.