Eating & Drinking
The best places to eat in Canary Wharf this Mother's Day
Between International Women's Day and Mother's Day, March is a month dedicated to celebrating the women in our lives, and there are lots of beautiful ways to do it.
1 March 2023
From the inspiring mimosa flowers traditional in Europe on IWD to the cards and heartfelt messages typical of Mother's Day, it's all about showing care and appreciation reminiscent of the support provided by the mothers and mother figures in our lives. However, few ways do that better than a shared meal and quality time together.
So, with this special occasion falling on the 19 March this year, will you opt for a traditional Sunday lunch, brunch or a bit of a twist? Whether the mother figure you want to spoil is more of a burger and fries or champagne with avocado on toast kinda woman, here are some of our favourite places to eat out in Canary Wharf this Mother's Day.
Champagne toast: the perfect brunch
If you're like us, then brunch is one of your favourite meals to eat out. Pick up your mother figure with flowers in hand and set off for a leisurely feast of all your favourite dishes, complete with plenty of fizz – naturally.
Signature Brunch at The Ivy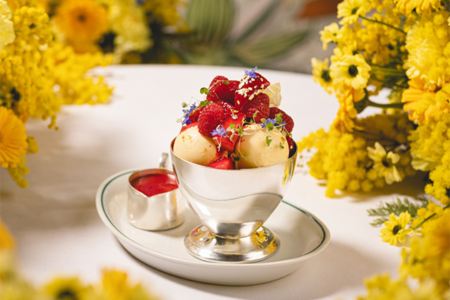 The Ivy brand has a reputation that precedes it, so you always know you're going to be in for a gorgeous experience that's perfect for spoiling your mother figure. Amidst the Art Deco stylings of their Canada Square Park location, The Ivy in the Park serves the perfect signature brunch complete with classic favourites like ham hock and Eggs Benedict, plus a limited-edition 'Mothering Sundae' with a sumptuous mix of creamy vanilla ice cream, mixed berries, crushed meringue, and elderflower sauce. Pair it all with a dedicated sparkling Mother's Day cocktail made with St. Germain Elderflower liqueur or add a glass of Nyetimber Classic Cuvee English sparkling wine for true celebratory style.
Brunch with a twist at Caravan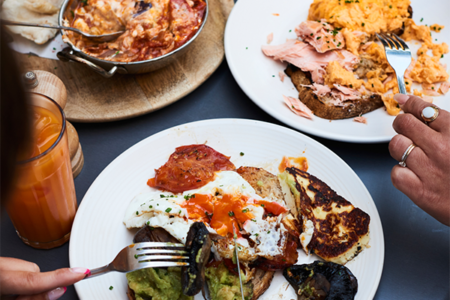 For a little travel inspiration and creative flair, few places offer the conviviality and range of options that Caravan has to offer. If the sun is shining, there's also the choice to eat on their outdoor terrace. Caravan Canary Wharf is definitely the place for brunch with a twist, whether you and the mum in your life fancy pancakes with vanilla cream cheese and poached strawberries, charred field and oyster mushrooms with sweet miso or hot-smoked salmon and scrambled eggs on sourdough.
Keep it classic: Sunday lunch
For the traditionalists, it's hard to beat a Sunday roast and Canary Wharf is only happy to oblige, whether you fancy a rooftop garden or a tavern on the water.
Sunday Roast at Hawksmoor Wood Wharf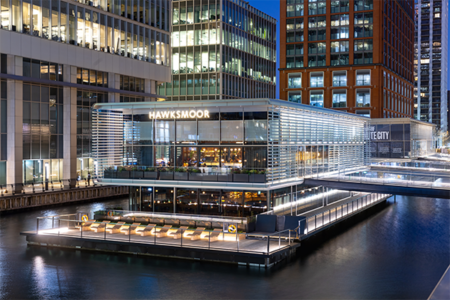 A British steak and sustainable seafood restaurant, Hawksmoor Wood Wharf sits in an eco-friendly floating pavilion. A chance to treat your mother figure in the manner to which she should definitely become accustomed, their Sunday lunch menu goes far beyond your standard offering. The main menu is a feast of options ranging from oysters and scallops to lobster and steak, while the Sunday roast itself features slow roast rump cooked on real charcoal for a really special experience.
Sunday Roast and Wine Pairings at Humble Grape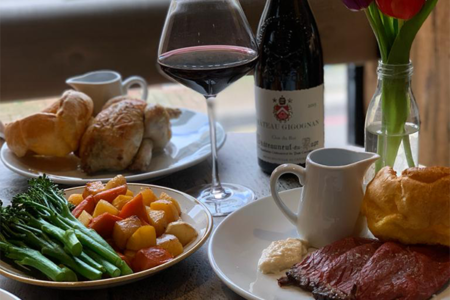 In the heart of the Isle of Dogs, Humble Grape on Mackenzie Walk is a waterfront wine bar with a relaxed but chic atmosphere and its own wine shop so your mother figure can take a bottle of her favourite vintage home. They host many a wine tasting event, which could be a great gift, but they also serve a small but special menu of dishes that you can perfectly pair with their array of wines, as well as a delicious array of roasts on Sundays! Staff are born storytellers and they know each wine and winemaker down to the last detail, so they will happily regale you with everything you want to know about what's in your glass.
Banquets and Bouquets at Pergola on the Wharf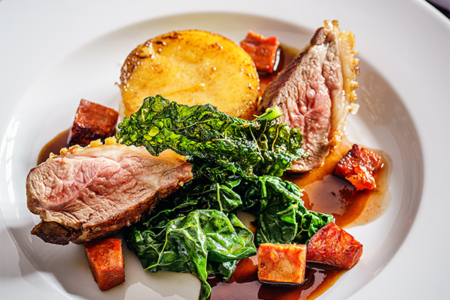 She can buy herself flowers but it's so much nicer when they're given to her. At Pergola on the Wharf, through Crossrail Place roof garden, you are greeted by a botanical escape, so it's fitting that for Mother's Day they're embracing the theme and coupling their dedicated Sunday lunch with a complimentary bouquet of flowers. Tuck into meat sourced from high-welfare farms, fresh local vegetables, crispy rosemary roast potatoes, fluffy Yorkshire puddings, and surprise her with the perfect posy to take home.
Break with tradition: from burgers to musical beats
If the mother in your life is the kind of character who deserves something a little different to make her feel special, then there's plenty to choose from. Burgers? Jazz? Or perhaps a tasting menu will fit the bill?
Jazz Lunch at Boisdale of Canary Wharf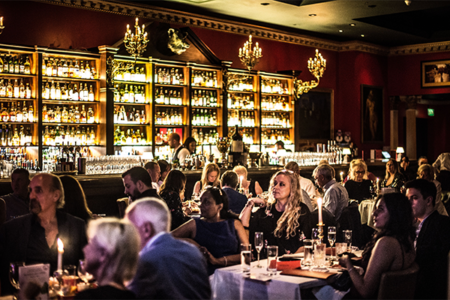 The sultry stylings of this two-floor venue overlooking Cabot Square are a surefire way to make someone feel spoiled. At Boisdale of Canary Wharf their musical programme has the approval of their Patron of Music, Jools Holland, so it's fitting that on Mother's Day they have a dedicated jazz lunch to look forward to. Featuring Frank & Dean, the original cast members of The Rat Pack Live from Las Vegas, who portray the greatest crooners of all time, Frank Sinatra and Dean Martin, you can enjoy the music alongside a superb Sunday lunch. Tuck into 18-hour slow roast dry-aged rib of beef, York­shire pud­ding, roast potatoes and perhaps even the leg­endary Bois­dale Roast Dum­friesshire black­face hag­gis bashed neeps and tat­ties.
Burgers and schooners at BrewDog Canary Wharf
Known for their craft beer, towering burgers and hot wings, BrewDog Canary Wharf is full of fun and fab food – perfect for an indulgent lunch with the mum in a million. On Mother's Day this year, they're raising a class to all mums including dog mums, inviting four-legged friends and their owners to enjoy a meal plus a schooner of headliner beer or a glass of Prosecco on the house.
Six courses at Six by Nico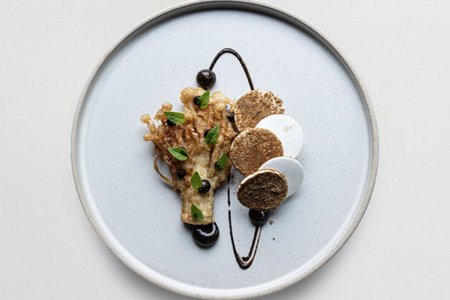 Super stylish and certain to wow, Six by Nico is known for its six course tasting menu, which changes every six weeks, with each themed on a different place or memory. In the heart of Canary Wharf, for Mother's Day they're travelling to Tokyo by tastebud, celebrating Japanese food in all its glory along with matching wines if you're in the mood. It's a culinary journey including Chicken Karaage, classic Ramen and much more.
Discover more places to eat out in Canary Wharf