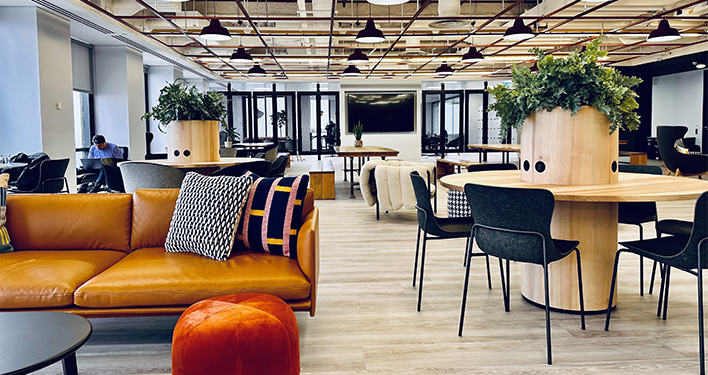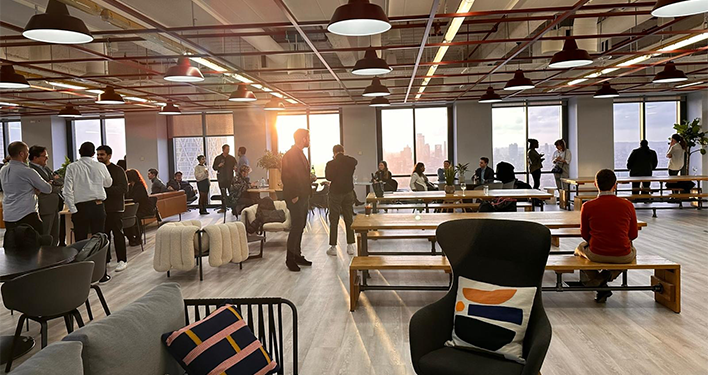 Offices
Level39 Celebrates 10 Years
Amy French – Director, Level39 reflects 10 years on since the launch of Level39
18 March 2023
On Thursday 18 March, we proudly celebrated 10 years since Level39 was opened by Canary Wharf Group! We marked the event by hosting a party in our newly opened Space39 (our beautiful café overlooking the City), where we welcomed our existing, invaluable member community, our mentor, investor and partner networks, and our Canary Wharf Group colleagues and Level39 team (past and present), without whom, none of our achievements would have been possible.
We've come a long way since the early days of our community in 2013, now housing over 180 companies innovating in FinTech, Cyber Security, GreenTech, AI, Life Sciences and more. We recently recorded that, to date, our member community has raised just shy of $2bn!
Roll on 10 years later, and I am proud of everything the team has achieved and the different ways we've supported our community, through thick, thin, and unprecedented times. We've witnessed incredible advancements in technology and teams over the years, including the likes of Revolut, who joined us in 2014 as just two co-founders, and now employ over 7,000 people globally, occupy over 60,000 sq. foot in Canary Wharf and are valued at £26bn. Each start-up journey is unique, and we are proud to be part of every single one.
When I reflect on the milestones we've achieved and the evolution of our technology community in Canary Wharf, the key contributors to these have been collaborative partnerships and the importance of keeping people at the heart of what we do. We've worked with the likes of London & Partners, UCL, Innovate Finance, and Department for Business & Trade (formerly DIT), to connect with international, academic, and sector specific audiences, and convene the opportunities that enable our members to scale.
If you'd like to view our 10-year celebration video,  or consider joining our community – connect with us via our website www.level39.co or LinkedIn