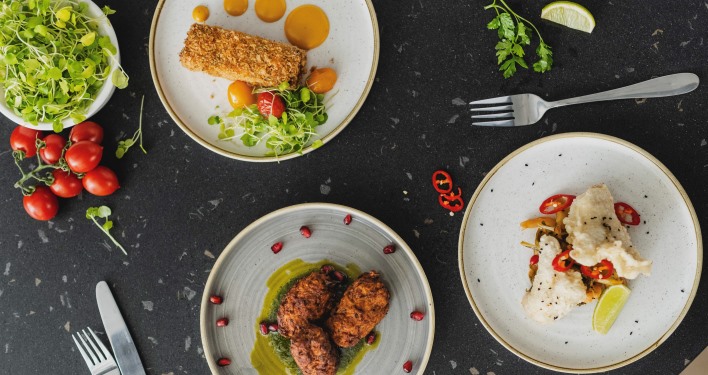 Eating & Drinking
Conscious Cuisine
Canary Wharf is tackling food loss and waste throughout the journey from source to consumer, with the help of a quintet of restaurants.
12 July 2022
Food waste has a huge impact on the planet, and consequently our climate – with a staggering third of food produced globally lost or wasted. Such an arresting statistic demands attention and is why we've launched our Conscious Cuisine initiative that sees restaurants on the Estate offering innovative new dishes made from food that would have otherwise gone to waste. 
The campaign aims to drive awareness around food waste and sustainability, with five restaurants creating new sustainable menu items along with carefully-curated cocktails. Here's an insight into what they're offering…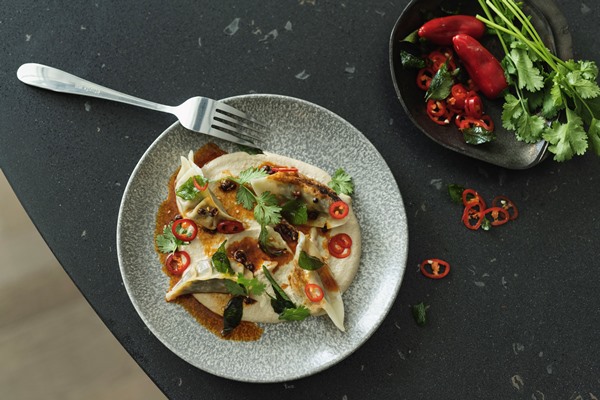 Cauliflower and Shiitake Potstickers from Caravan Canary Wharf
Caravan is a sure-fire hit to suit every occasion thanks to its all-day drinking and dining menu and sun-soaked terrace, and it is doing its part to reduce food waste thanks to a new addition to its menu – Cauliflower and Shiitake Potstickers – which heroes cauliflower stalks, a part of the vegetable that would normally be thrown away. Click here to book a table at its Reuters Plaza restaurant.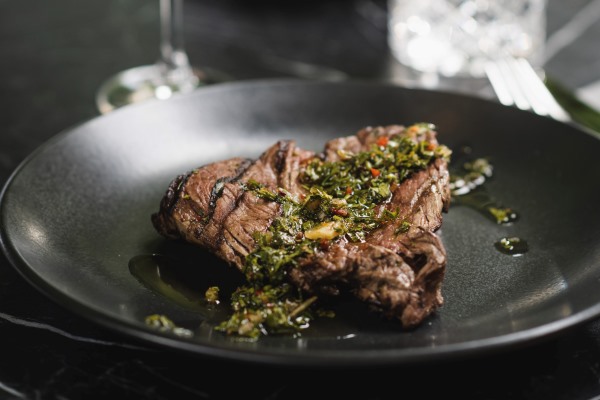 Colita De Lomo at Gaucho Canary Wharf
Elsewhere Gaucho, which boasts spectacular river views from its panoramic restaurant area and leafy continental terrace, is helping diners to rediscover familiar tastes with sustainable ingredients. Its Conscious Cuisine selection includes one cocktail, Flor Del Mundo, and two dishes: Colita De Lomo and Crate to Plate Salad.
The first is a take on one of its best-selling cocktails and uses natural acids to flavour it rather than a lemon, eliminating the CO2 emissions generated by the farming and transportation of the product, as well as the wastage of the fruit and peel. The second is Gaucho's famous carbon-neutral steaks and the latter is a sustainable salad that has been grown using 96 per cent less water than traditional soil farming and within three miles – or just 800 yards for the lettuce – of the restaurant.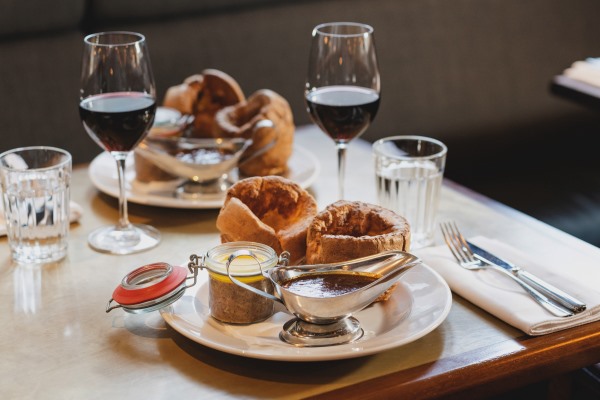 Potted Beef at Hawksmoor Wood Wharf
Hawksmoor is already impressive when it comes to its eco-friendly credentials. Made from sustainably sourced timber decking and aluminium extracted from hydro sources, the floating pavilion in Wood Wharf features a green roof that has been planted with wildflowers and grasses to encourage visits from insects and bees. Its Conscious Cuisine offering is its Potted Beef; a dish that was initially created for the staff, it is made using trimmings of beef that would usually get discarded and is served with Yorkshire Puddings from Sunday Roast leftovers.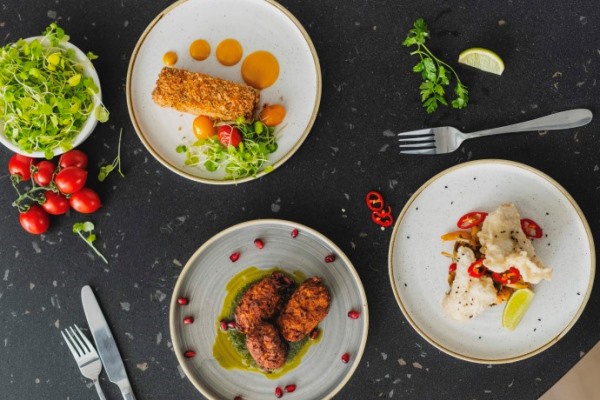 Root Vegetable Bhaji, Pork Croquette & Tempura Cod Tongue at Humble Grape Canary Wharf
Dockside in Canary Wharf, Humble Grape is a waterfront independent wine bar known for its sustainable wines – it has 400 artisan bottles to choose from, offers a menu of modern European bites and has three new dishes on its menu made entirely from excess food. These include Root Vegetable Bhaji with Herb Sauce, Pork Croquette and Tomato Aioli, and Tempura Cod Tongue with Cauliflower Leaf Kimchi, all of which make the most of every part of the vegetable; peelings, trimmings, leaves and stems as well as using meat that is often overlooked.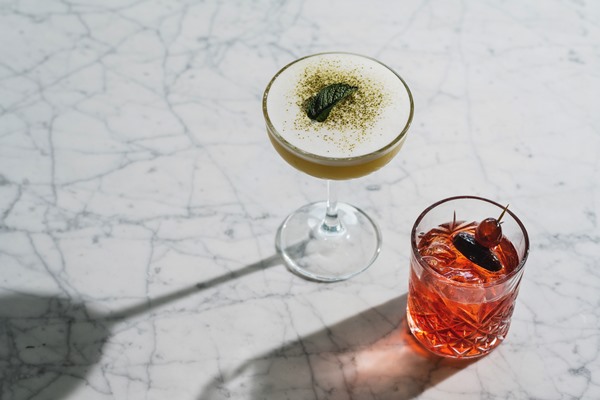 Tree Planter Cocktails at Pergola On The Wharf
Finally, Pergola on the Wharf, which offers a botanical escape and tables surrounded by real flowers, ferns and vines, has created a planet-friendly selection of drinks. Until 14 August, customers can enjoy Tree Planter Cocktails and for every cocktail sold off the Sapling Sours or Sapling Negroni menus, Pergola on the Wharf will plant a tree. This incentive is in partnership with Sapling Spirits, whose spirits are fermented using wild-farmed regenerative organic wheat, which helps create a healthier, living soil, while capturing CO2 and increasing biodiversity.
So, this summer and beyond, look out for Conscious Cuisine dishes at restaurants that are going the extra mile to promote greener living.