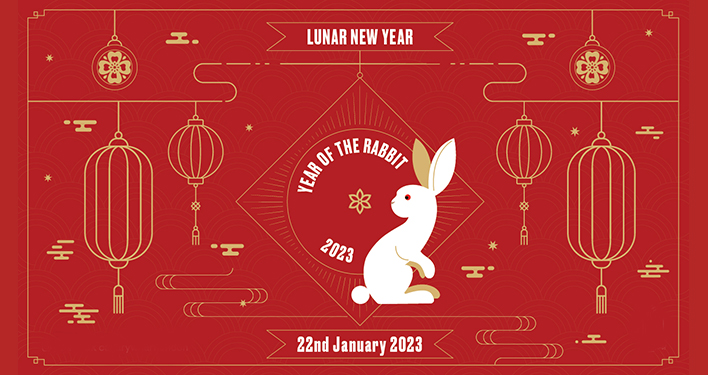 Eating & Drinking
Celebrate Lunar New Year in London
You rang in the new solar year, now's your chance to celebrate the Lunar New Year in London!
16 January 2023
Also known as Chinese New Year, Seollal, the Spring Festival, and Tet, the festivities on 22 January mark the beginning of the new lunar calendar. So, if your resolutions haven't quite gone according to plan, you can start afresh as we enter the Year of the Rabbit. Find out where you can be part of the celebrations in Canary Wharf and beyond.
Eat Your Way Through Canary Wharf's Best Chinese Restaurants
Food plays an important role in Lunar New Year celebrations, and many of the dishes like dumplings and noodles have symbolic meanings such as wealth, longevity, good luck, fertility, health, and wellbeing. Get into the spirit of the celebrations by eating your way through Canary Wharf's best Chinese restaurants.
Biang at Wharf Kitchen: Feast on Xi'an street food such as pulled noodles, Chinese burgers, vegan dishes, spicy and sour dumpling soup, and more at Biang at the Wharf Kitchen in the lower mall at Jubilee Place.
Rice Guys: Enjoy Chinese comfort food such as smoky barbecue pork, Hainanese roast chicken, and funghi mapo tofu at Rice Guys on Reuters Plaza.
Royal China Riverside: Dine on traditional Hong Kong Chinese dishes such as dim sum, dumplings, meatballs, ribs in black bean sauce, cured sausage and chicken hotpot, spring rolls, honey roast pork puffs, and rice noodle rolls in elegance at Royal China Riverside, 30 Westferry Circus.
Tian Tian Market: Tian Tian will be welcoming in the Lunar New Year with a spectacular lion dance show on Friday 20 January at 12noon. Head down to their store to ensure you don't miss it! There's also non-stop promotions all month!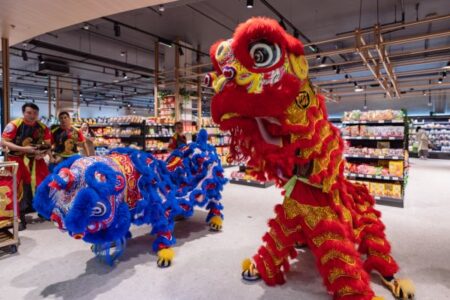 Gifting Options at Canary Wharf
Canary Wharf has all the shops and brands you need to treat your loved ones to special gifts this Lunar New Year.
Handbags and accessories always make beautiful and meaningful gifts. Coach, in Cabot Place mall, have curated their own Lunar New Year gifting collection, comprising of wallets, handbags and clutches adorned with rabbits. Kate Spade New York, also in Cabot Place, have released a rabbit themed range consisting of rabbit pendant necklaces to bags in red, the colour of prosperity and luck. Finally, whilst you're in Cabot Place mall, head to Pandora to get your hands on an exclusive 14k rose gold-plated, year of the rabbit charm, complete with a heart-shaped red crystal. The charm represents peace, elegance and a dash of luck.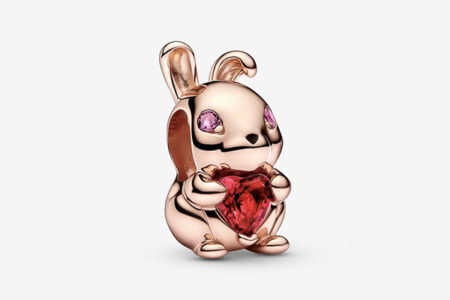 It's important to enter the new year looking good and feeling good. Put your best style foot forward with the help of Lunar New Year inspired fashion from your favourite clothing brands. Polo Ralph Lauren, Paul Smith, GANT and Boss have all released Lunar New Year collections, with Polo Ralph Lauren (Cabot Place) championing the colour red, Paul Smith (Cabot Place) and GANT's (Canada Place) bunny themed collections using rabbits as prints, and BOSS (Cabot Place) collaborating with Looney Tunes to make a Bugs Bunny themed range.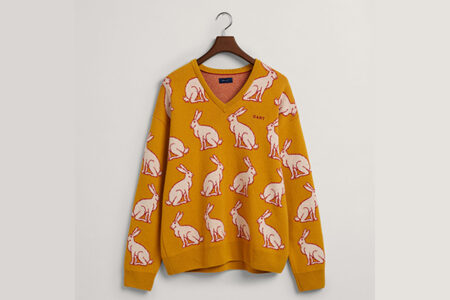 For other gift inspiration, head to Moleskine (Cabot Place) for a range of limited edition rabbit themed notebooks, MAC (Jubilee Place) for a curated collection of their bestselling face, eye and lip products in brand-new and iconic shades to welcome in the new year with an extra bit of shine, or John Lewis (Canada Place) for an array of Lunar New Year gifts, with Lunar New Year exclusives from brands such as Charlotte Tilbury, Radley and Clinique to name a few.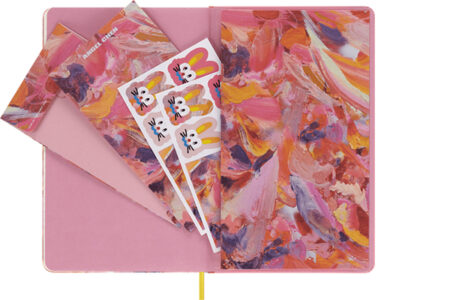 What's on in London for the Lunar New Year
After being cancelled last year, the London Lunar New Year celebrations are set to come back with a bang this month. Wear something red for good luck and prosperity and be part of the fun.
Chinese New Year Parade
The annual Chinese New Year Parade is the biggest highlight of the Lunar New Year in London. The parade, on 22 January, will begin with Lion and Dragon dances in Charing Cross Road at 10am before making its way along Shaftesbury Avenue into Chinatown and ending in Trafalgar Square. The parade will wrap up with dance and music, martial arts display, a line-up of Chinese artists, a thanksgiving ceremony, fireworks, speeches, and the Lions' Eye-Dotting Ceremony. Get there early to find a good spot as the parade's incredibly popular and always draws a crowd.
To get from Canary Wharf to Charing Cross Road, take the Jubilee line from the Estate to Waterloo station and change for the Bakerloo line to Charing Cross.