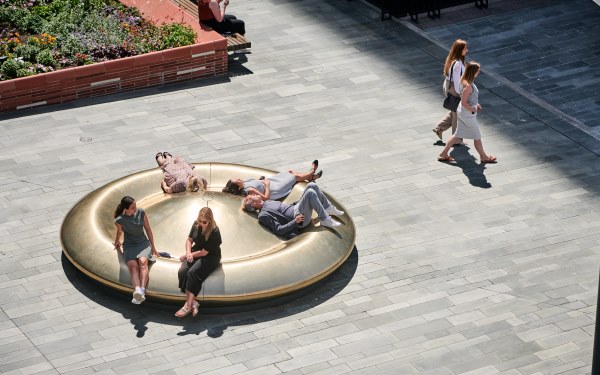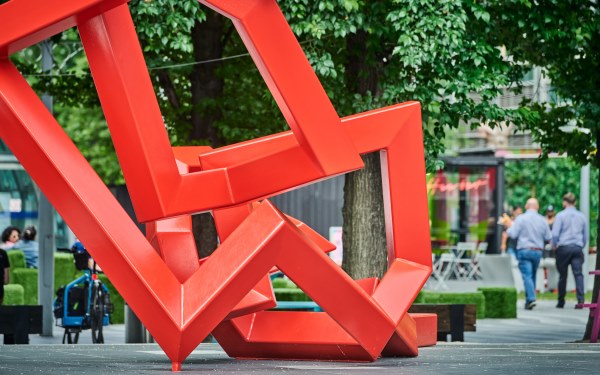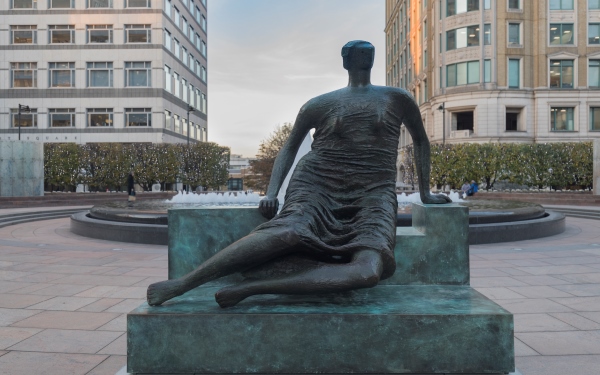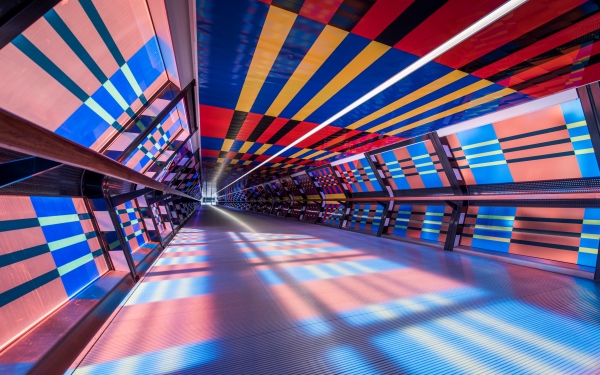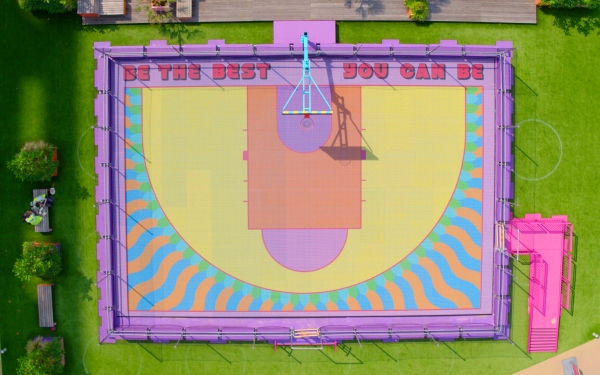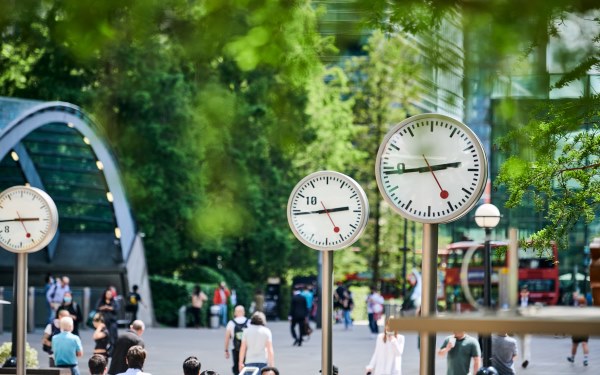 What's On
Art on the Estate
The UK's largest collection of free-to-visit outdoor public art
13 August 2021
Canary Wharf's public art collection consists of more than 75 pieces which include a mix of stand-alone sculptures and integrated architectural works.
If patterns and colour are for you then make sure to check out Camille Walala's mesmerising 'Captivated by Colour' installation, Yinka Ilori's vibrant 'Be The Best You Can Be' basketball court and Morag Myerscough's dazzling 'Sun Pavilion'.
With a mix of styles across the ages other stand out pieces in the collection include Henry Moore's 'Draped Seated Woman' in Cabot Square, steeped in history Moore's sculpture is a timeless piece with a fascinating connection to the local area; 'Six Public Clocks' by Konstantin Grcic, whose twelve clock faces have become synonymous with Canary Wharf. Peter's Newman's 'Skystation' that allows the public to lie back and see the city from a new perspective, Julian Wild's imposing 'Scribbleform', the always popular 'Two Men on a Bench' by Giles Penny and Richard Hudson's reflective 'Tear'.
Click here to find out more about the art at Canary Wharf
Click here to download the Canary Wharf Art Map
Watch our Art on the Estate film
Click here to read about Community Champion Awards 2020 in Canary Wharf.