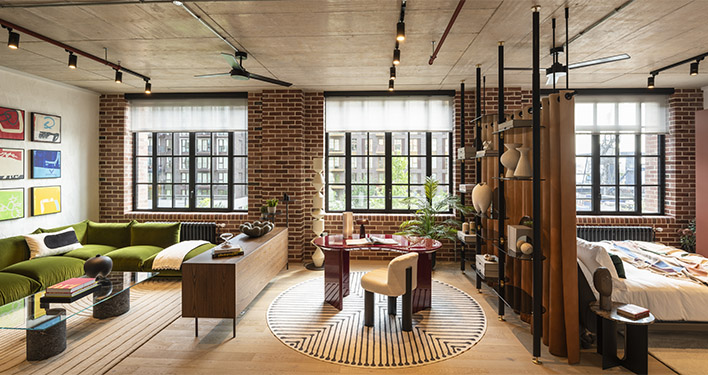 Living
Introducing 8 Harbord Square, Canary Wharf
Sittin' on the dock of the bay, cutting edge Manhattan loft style living at Canary Wharf
14 August 2023
8 Harbord Square in Canary Wharf represents a fusion of London's urban dockside heritage with cutting edge Manhattan loft style living. 8 Harbord Square is an address for the creatively adventurous with two open plan apartment types to choose from. These are spaces to be designed and made your own, and with the removal of internal walls, these new apartments at 8 Harbord Square allow your lifestyle to dictate the space.
Canary Wharf new build apartments in an urban idyll
Located next to Harbord Square Park, the eponymous Canary Wharf new build apartments benefit from carefully nurtured green space as well as being located within close proximity to the water. As part of Wood Wharf, 8 Harbord Square  is situated at the heart of Canary Wharf's culture, creativity and diversity. It has a Soho-like electricity, not least, thanks to an array of independent shops, bars, restaurants, and cafes within the immediate vicinity.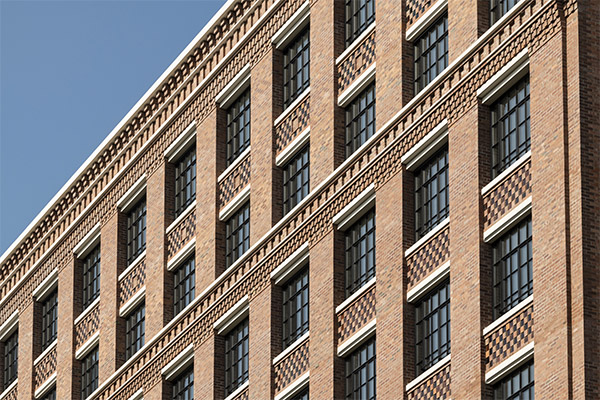 Green space at 8 Harbord Square Canary Wharf
The park itself is inspired by the London tradition of garden squares. Open 24/7, it's brimming with trees, places to sit and hosts a regular roster of mindfulness activities from art to yoga and dance.
Blue space at 8 Harbord Square Canary Wharf
8 Harbord Square is also just moments from Blackwall Basin on the London Docklands, with some apartments taking in views of the water. Canary Wharf Group has invested heavily and ongoing into the regeneration of Docklands area, re-establishing the wildlife and biodiversity to proactively enhance the experience and wellbeing of both residents, visitors and the environment. As a result, the ever-increasing beauty of the developing Blue Zones continues to enhance life at this superb London location.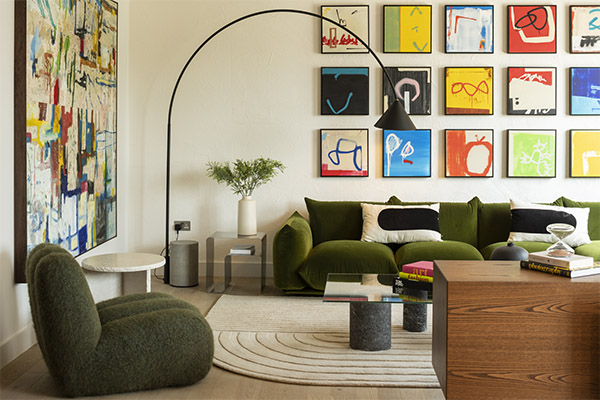 Easy access for London life
8 Harbord Square offers the perfect balance; a beautiful and relaxing place to live, while also being on the cusp of central London, and access to the abundant amenities Canary Wharf has to offer. Exceptional transport links including the DLR, Elizabeth Line and Jubilee Line mean that you're within easy reach of the rest of the city of London. For example, you can get to Westminster in 11 minutes or London City Airport in 19 minutes from Canary Wharf. Meanwhile, the Estate itself offers something for everyone, ranging from entertainment to sports, shops, lifestyle requirements – and, for some, work as well.
Luxury living a Canary Wharf's new apartments
A canvas of contemporary design, the Gramercy and Prospect lofts at 8 Harbord Square Canary Wharf are the height of understated modern luxury. Fresh and contemporary, they are generously sized, open plan spaces that are bathed in natural light.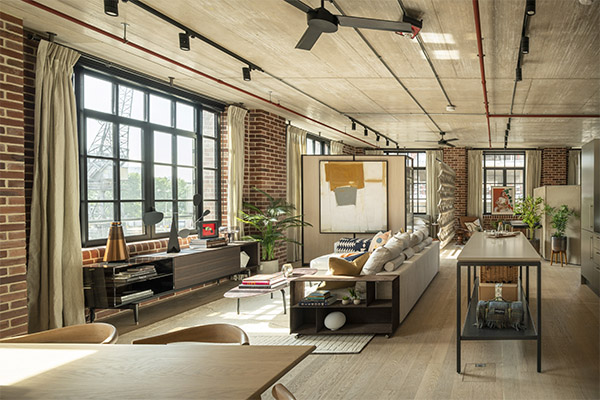 The Gramercy Lofts offers the luxury of space. The flats are bathed in natural light and the space is flexible to suit your style of living. Exposed brick walls and concrete ceilings gives this loft the loft-style edge that is highly sort after.
The Prospect Lofts offers you dynamic living. With heritage meeting contemporary living, these industrial warehouses are yours to create, style and make into your ideal living space.
Heritage style meets modern convenience
Interiors are elegant and stylish, celebrating raw materials including exposed brick, cool stainless steel kitchen countertops and industrial concrete ceilings alongside dramatic features such as black powder coated Crittall-style windows.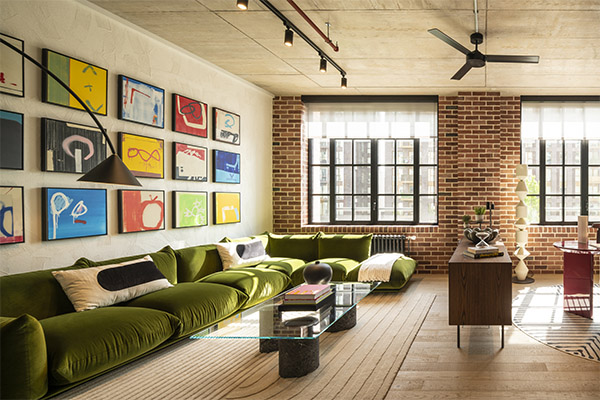 Lighting is carefully considered, from directional spotlights to under cabinet lights to enhance your experience. Black cast iron radiators and ceiling fans add characterful as well as functional features, while engineered timber floors create a sense of earthy calm.
It's London living unlike anything else you will find in the city, bringing together the best of modern amenities, comforts and conveniences alongside heritage style.
Every modern lifestyle convenience
As apartments that are designed for both form and function, the lofts at 8 Harbord Square offer every modern lifestyle convenience, neatly embedded within the design. Siemens appliances feature throughout, including induction hobs and combined washer/dryers, walk in shower rooms and more. Each detail has been carefully considered to optimise your daily experiences, but also to empower you to develop your own style within the space, reflecting your individual and unique personality.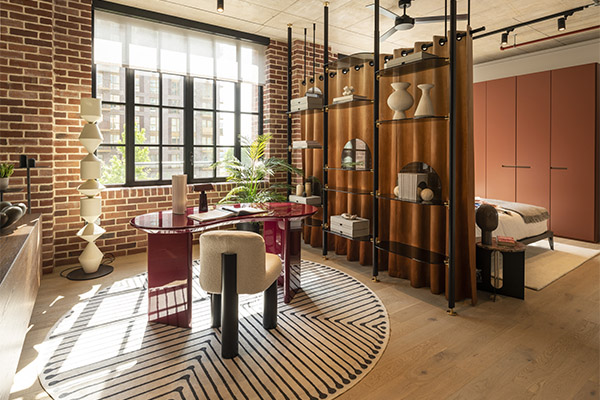 Canary Wharf new build apartments available from 2023
The new 8 Harbord Square Canary Wharf apartments are set to be ready to move into from December 2023, providing a new and exciting opportunity to be amongst the first to embrace a new way of London. Book your viewing to come and see our two new spectacular show apartments.
If you would like to find out more, contact us, or you can learn more about the No.8 apartments available to purchase by downloading our brochure.