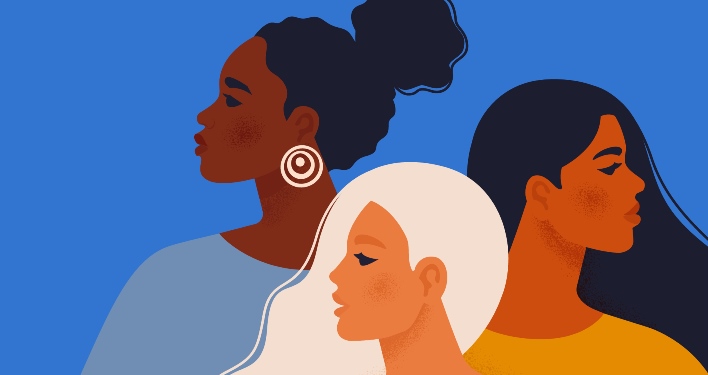 Community
International Women's Day
How Canary Wharf is supporting the #BreaktheBias campaign
1 March 2022
What is the history behind International Women's Day and when does it take place?
International Women's Day is a global day celebrating the social, economic, cultural, and political achievements of women. The day also marks a call to action for accelerating women's equality. It has occurred for well over a century, with the first gathering taking place in 1911 and supported by over a million people. Today, it belongs to all groups collectively everywhere (it is not country, group or organisation-specific), and it takes place across the globe every year on 8 March.
What is this year's theme?
This year's message is to #BreakTheBias, encouraging women to call out and raise awareness of gender bias, discrimination and stereotyping, and take action for equality, as well as celebrating women's achievements.
Ahead of 8 March, the movement is encouraging individuals and organisations to share their #BreakTheBias images – simply cross your arms and strike the #BreakTheBias pose showing solidarity and support.
At Canary Wharf Group, we asked our colleagues to support this campaign and you can see them featured on our Instagram @canarywharflondon
Click here to see how to do your own pose – and post under the hashtags #BreakTheBias and #IWD2022. You may get featured on the website and social media channels – as they'll be sharing some of the best images from around the world in the run-up to International Women's Day 2022.
What's happening in Canary Wharf?
From 4 to 11 March, Canary Wharf's Short Story Stations will be printing readings solely from an all-female line up. The popular 'literature vending machines' will be packed with hundreds of stories and poems featuring iconic authors such as Virginia Woolf and Emily Brontë, as well as new titles from up-and-coming contemporary female authors. All you need to do is select your reading length and the machine will print your story or poem at random on eco-friendly paper.
On 8 March, Canary Wharf will be hosting the 'Celebrating International Women's Day in the Built Environment' event, which will highlight the different career paths in the construction industry. Open to all ages but mainly suited to those aged 14-21 years old, the panel will comprise a selection of women working in different roles within construction. They will talk about their role, common misconceptions in construction, women that inspire them and how to lead change in this workplace, while there will be plenty of time for questions and answers after.
Meanwhile director at Babylon Health Catherine Allan is taking part in a 45-minute online panel discussion on growth strategies and success stories followed by a live Q&A especially for International Women's Day; click here to book your place on 8 March.
On 12 March, Humble Grape is running an International Women's Day Wine and Cheese Masterclass. Teaming up with Jessica Summer, the founder of wine and cheese company Mouse & Grape, sip and swirl three wines from female producers alongside tasting three perfectly paired cheeses. You will be talked through the wine and cheese combinations for an aperitivo hour that champions these wonderful women in wine.
Meanwhile Hotel Chocolat has a whole host of ideas and ways to celebrate; from learning about the suffragettes to hosting a IWD coffee morning, wearing purple to reading books by female authors, donating to charity to running a feminist film night – click here for inspiration aplenty.
A snapshot of Canary Wharf's stores' initiatives
To celebrate International Women's Day ASICS has launched its 'This is For Me' campaign, encouraging women to unlock their inner power to find balance. Featuring video tutorials and tips specially curated for women, the Sunrise Programme – that include first-hand experiences on how sport improves women's lives to wellness and how to alleviate stress and pressure – has been designed to help women enjoy the benefits of movement on the mind. You can also explore the female-specific Sakura collection that uses technology designed to support women's bodies. Lululemon is also spotlighting some incredible women and how they are creating change – showing how we can all do the same.
Elsewhere, look and feel good with Jo Malone London's limited-edition Peony & Blush Suede Cologne in honour of International Women's Day that has been adorned with a bespoke illustrated design – £20 of each cologne purchased throughout March will be donated to its charity partner, Phoenix Futures, which helps women to manage their mental health needs, promote confidence and rebuild self-esteem.
Finally, what better day to give a present to the women in your life? Head to Oliver Bonas where its International Women's Day edit has been designed to inspire and empower and is packed with gifts to celebrate sisterhood; from inspirational wall art to patriarchy-defying book titles.