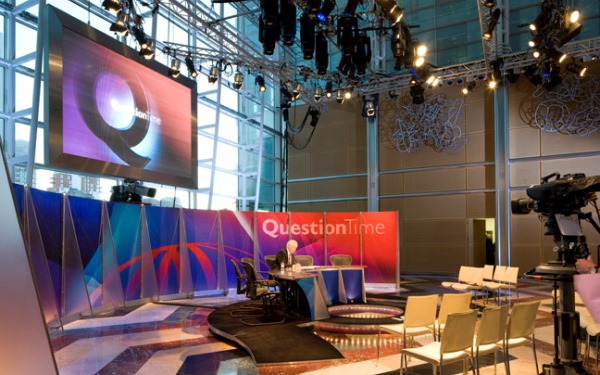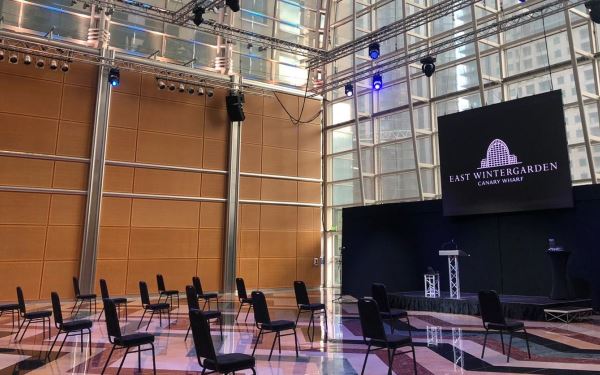 East Wintergarden
Hybrid Events 2021: Everything to know and how to make them successful
Hybrid events have helped bring us together virtually, whilst keeping all attendees safe
4 March 2021
Hybrid events have grown in popularity over the past 365 days – and it's no wonder.
In a world where social distancing has forced us apart, hybrid events have helped bring us together virtually, whilst keeping all attendees safe.
According to the latest statistics, 80% of event organisers have been able to reach a wider audience thanks to the virtual element hybrid events have. Whilst a further 23% confirmed they would include a virtual component to their events in 2021.
So, what exactly is a hybrid event?
To put it simply, hybrid events include a mix of live and virtual components.
Whether it's a conference, seminar, workshop or meeting, a hybrid event is held both in-person and virtually. Just like any normal event, the in-person aspect is usually held in an event space, complete with a speaker, stage and audience. Whilst the actual event is often live-streamed for many more to watch and engage with in real-time.
It's because of this, hybrid events can help reach wider audiences whilst allowing for proper social distancing to take place.
What makes a successful hybrid event?
The best hybrid events put their audience first. That's your in-person audience and online attendees. The most successful hybrid events are also super engaging, look professional and use the latest technology to their advantage.
Here at East Wintergarden, we have held a number of hybrid events over the years. Here's some tips on how to make your hybrid event unforgettable…
Remember the end goal
What do you want to achieve from your event? Why are you hosting it? What is the main message? These are all questions you need to ask yourself. Whether it's to network, educate or increase your brand's exposure, keep this in mind as you plan and execute your event. This will help you achieve your end goal and make sure all attendees are clear on the takeaway message.
Think about the venue
An impressive venue is always a must-have when it comes to events. Even if half of your attendees will only see it virtually. Many event spaces, like East Wintergarden, have their own hybrid events package to help you create an event that caters for both your virtual and in-person audience.
Take advantage of the technology
Nowadays, hybrid events are so much more than just live streaming. We're talking keynote presentations, break out rooms and opportunities for networking both online and in-person. You can also pre-record some sections to give your audience something different to look at – whilst giving your presenter/s a bit of breathing room.
Make it engaging
There's a range of ways to help keep your attendees engaged. Why not introduce live polls, Q&A sessions and discussion boards where both your audiences can share thoughts, comments and even their own content using their smartphone or desktop. Don't forget to publicise your event's hashtag to see all the content that's being created. Adding a virtual element to your live event really does open up a world of engagement opportunities.
Practise makes perfect
It goes without saying, but it's important to make sure your presenters are well-rehearsed and fully prepared and know the running schedule. Why not ask the event venue if you can do a technical run through before transmission? It's the easiest way to make sure everyone knows what they are doing and when they are doing it.
Have a backup plan
As much as we love technology, sometimes things don't go to plan. Which is why it's important to rope in the professionals. Here at East Wintergarden, as part of our hybrid events package, our experienced team of techs will be on hand to ensure everything runs seamlessly. So your event will look effortlessly sleek and professional.
Thinking of hosting a hybrid event?
Along with our spacious event spaces, super-fast internet speed and social distancing guidelines, we offer a COVID-19 guarantee on all events booked here at East Wintergarden. T&Cs apply. If you're considering whether to cancel your upcoming event or conference, check out our full live streaming package here.  Or drop our events team an email to find out more.