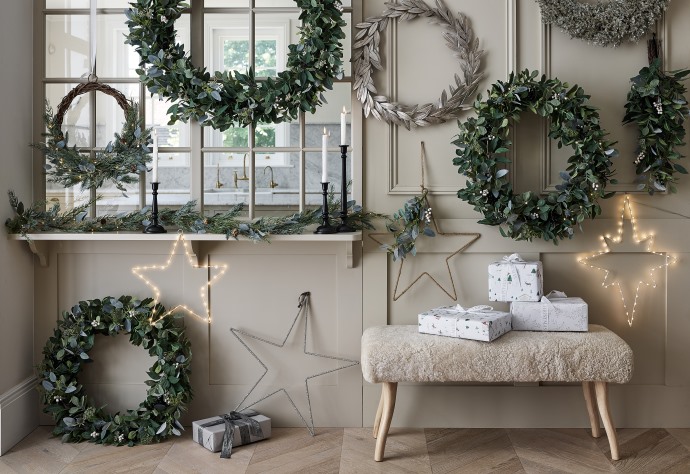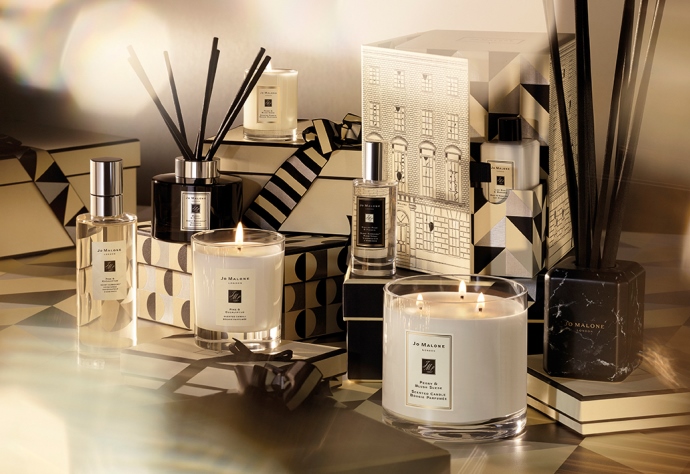 Shops & Services
Christmas Decorations for the Home in Canary Wharf
Shop curated, creative collections of decorations across Canary Wharf to make your home look, feel and smell fabulously festive in the countdown to Christmas
2 December 2020
We have spent more time than ever within the walls of our homes this year and, despite all our best DIY efforts, we could do with a change. Christmas presents the ideal opportunity to make our homes look and feel rather different, and extra special, for a few magical weeks. Traditionally, decorations go up on the fourth Sunday before Christmas, the first day of Advent, giving you and your family plenty of time to enjoy the fruits of your festive labour.
We encourage everyone to invest in decorations that they really love, and which can either be used year after year or, if single use, are made in a responsible way. Read on to find out how top brands across Canary Wharf – all of which have created products which should last for many a happy Christmas – can help you make your home feel more festive than ever.
FRAGRANCE FIRST
When it comes to first impressions, the experts at Jo Malone London in Cabot Place recommend the bright and bracing scent of the Pine & Eucalyptus candle. It has been brought back especially for the season, as has the popular and warming winter candle Orange Bitters. Rituals has in stock an enticing range of home fragrance options too, and The White Company's cinnamon, clove and orange Winter collection really does smell like the scent of Christmas. "Invest in the extra-large candle," founder Chrissie Rucker suggests. "I start burning it in December and it often lasts us right through to the New Year." The White Company has also brought back its popular ceramic electronic diffuser. Browse all three stores to find your favourite scents and ensure the spaces in which you're feasting, celebrating or present-opening smell suitably festive.
DECK THE HALLS
If you prefer a unified theme for your décor, the experts at John Lewis & Partners, above Waitrose & Partners in Canada Place, have done the hard work for you. In stock are four curated Christmas collections, which include room and tree decorations as well as wreaths, garlands and lights. Impressionism is perfect for those who love soft pastels, icy whites and glinting silver; more colourful is Art of Japan, which blends traditional motifs such as mistletoe and robins with cherry blossom and lanterns. The Bloomsbury collection boasts nostalgic decorations and touches of copper, while Renaissance nods to European painting and sculpture from centuries past with its soft pastels and gold tones.
As you might expect, at The White Company, all shades of white reign supreme, with plenty of gleaming baubles, fairy lights and greenery included for good measure. Founder Chrissie suggests that tree decorations can be used in more ways than one. "They make a place setting on a table look fabulous and can be piled high in a gorgeous bowl for a lovely centrepiece, while the smaller ones are great for tying on a gift, or gift bag, for a special extra touch."
Oliver Bonas in Jubilee Place is the place for chic, contemporary glassware with metallic accents and luxe marble tableware. Not strictly decorative, but just as essential when it comes to creating a fun festive atmosphere, are Christmas party games and Oliver Bonas has a veritable feast of them. Cat-astrophe and Dog-saster seem particularly pertinent as we bid 2020 farewell. At your next stop, Flying Tiger Copenhagen in Crossrail Place, you may well leave with more than you bargained for, for less than you expected to spend – it has everything from napkins, lights and snow globes to DIY gingerbread houses, paint your own ornaments and the wackiest selection of tree decorations. And the children will love it all!
CANDLES, CRACKERS & CALENDARS
Molton Brown in Jubilee Place is home to candles, crackers and all manner of Christmassy delights, packing an equally festive punch. Its candles look just as beautiful as they smell, whether you favour citrusy bases like Orange & Bergamot or more unusual aromas, such as Tobacco and Black Peppercorn. Its crackers, themed 'London via The Roaring Twenties' in fact house four mini gifts and look so smart that they can be used to elevate table settings.
You won't find crackers at The White Company because the brand is championing 'more sustainable (but equally beautiful) ways to decorate the table' this year. "Start with a simple, yet very elegant, white cloth and napkins," recommends Chrissie Rucker, "plus great-looking mats, lots of lovely candles and simple flowers. Then I add sparking glassware and good china. It's always fun to use decorations, instead of napkin rings, in each place setting, too." If you must have crackers – and many certainly are committed to this tradition – John Lewis & Partners, above Waitrose & Partners, should be applauded for its eco efforts: 'Our Christmas crackers contain no glitter and no plastic contents. The packaging is made without using PET (polyethylene terephthalate) making it fully recyclable.'
Seek out reusable advent calendars that are designed for aesthetic appeal as much as longevity; they can function as decorative elements in themselves, as shown by the Rituals deluxe 3D creation. This year each little fairy-lit red house will contain a Rituals miniature – next Christmas, you could fill the houses with chocolates yourself.
PERFECT PRESENTS
Choose wrapping paper – available at John Lewis & Partners, above Waitrose & Partners, Oliver Bonas, The White Company and Waterstones (Cabot Place) – that will stay scrunched; this means it can be recycled. Gift bags are also great to use in place of paper. It's fun to choose colours that match your tree's scheme and accessorise with bright ribbons that can be reused. Snap up an audiobook from Waterstones for listening to while wrapping presents or decorating the tree, which the whole family can enjoy.
Last but not least, make sure you visit Currys PC World in Canada Place – the fairy lights will need batteries, as will all those flashing, whirring, spinning toys, and the whole family will want to settle down in front of a big screen to watch favourite festive films, ensconced in a snug Christmas bubble at home. It's going to be different this year, but let's make it one to remember, nonetheless. Merry Christmas!
You can also read about Helaine Blumenfeld OBE in Canary Wharf.